A little something about the college
Sparked by Padma Bhushan, Dr. S.B. Mujumdar, the Symbiosis International University has been well reverenced around the globe for both providing and producing ideals pertaining to a myriad of courses. It has its campuses at Pune, Bangalore, Nashik, and Noida, which all evince health, sports, library and hostel facilities. Students from over 75 countries find this an abode away from home! In 2010 SIU accredited and awarded Grade A by National Assessment and Accreditation Council. Symbiosis is ranked as the third Multi-stream University. The various programmes available at SIU are: Under Graduates programme, Post Graduate Programme, Operational Graduate Programmes, as well as other misc. international admissions.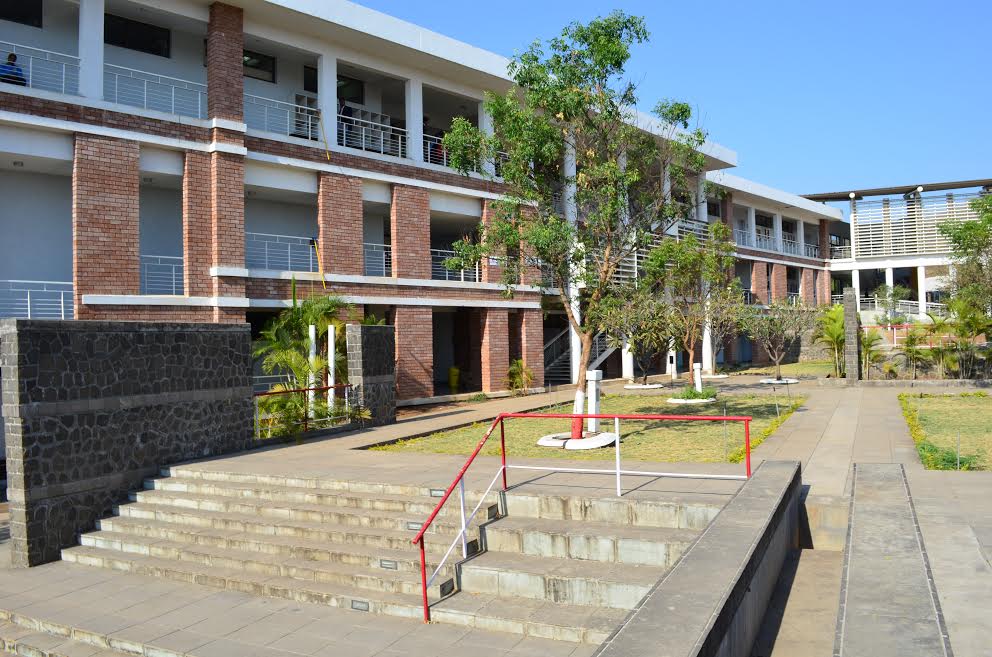 Lavale however, is located among the lush which privileges the coexistence and oneness further with nature. The campus stands over shrouding clouds and along a valley. The notion of it's location aids the contemplative and incisive study far from the worries and the brood of the city hassle.
With a vision to conserve resources, the Lavale campus incorporates a rainwater harvesting workflow in the vision to optimise the use and storage of water.  Envisioning a green zone, cycles are ridden around the campus.
The Lavale campus harbours a state of the art auditorium, 3 canteens, hotels, a helipad, the Symbiosis Institute of Research and Innovation (SIRI), the Teaching Learning Resource Centre (TLRC) and miscellaneous facilities, both mandatory and luxurious.
How to Reach SIU, Lavale From Different Parts of Pune?
Symbi Lavale is stationed about 10 miles (16-17 km) from the Pune University and 15 miles (25km) from the Pune Railway Station. It may be travelled through a local autorickshaw or a call cab although the usual preference is apparent! Lying in the Mulshi district, city buses are well connected and cover stretches right up to Pashan. The Lavale campus may also be reached from Symbiosis's main campus on Senapati Bapat Road via certain daily buses.
The college administrator and the staff claims to just be happy to lend assistance with travel concerns regarding bus timings  as scheduled for a specific period and alternative recommendations.
Alternative Routes
From Pune Station:
Durations: 37 mins without traffic (yeah, like that's gonna happen)
Route:
Pune Stations >> ShivajiNagar >> Bhoslenagar >> Pashan Road >> Sus Road >> Symbiosis International University Road >> SIU
From Lonavala:
Duration: 1 hour 21 minutes without traffic
Lonavala >> Kusgaon >> Malavli >> Urse >> Ravet >> Wakad >> Baner >> SIU
From Akurdi:
Duration: 33 minutes without traffic
Akurdi >> Punavale >> Malwadi >> Balewadi >> Samarth Colony >> Sus Road >> SIU
From Nigdi Bus Stop:
Duration: 40 minutes without traffic
Bus No. 348 till Baner Road >> Bus No. 30 to SIU Phata >> SIU
From Bhosari:
Duration: 47 minutes without traffic
Bhosari >> Landewadi >> Kasarwadi >> Pimple Saudagar >> Jagtap Dairy >> Wakad Road >> Balewadi >> Samarth Road >> Sus Road >> SIU Phata >> SIU
OR
Bhosari >> Landewadi >> Modern Cafe >> Pashan Road >> Sus Road >> SIU Road >> SIU
Contact Information
Campus Times Pune is an initiative taken by some enthusiastic students of Pune to entertain the "Netizens" by providing cool and trending content online. Articles from contributors who prefer keeping their identity anonymous, are published under our authorship. You can contact us with your articles by sending them to "[email protected]"