Also Read – Highlights of Happy Streets Pune 2015 | Pimple Saudagar
This time Happy Street Carnival had moved to Kalyani Nagar with a showcase of the first ever video game at the streets. Just Dance, a video console game from Ubisoft was showcased at Kalyani Nagar on 24th January which brought in people from all places together to dance to the tunes of the sensor motions. It was the very first time that Ubisoft and the Times of India "Happy Street" event collaborated to showcase "Just Dance", a video game console by Ubisoft! All this was facilitated by the Video Game Fest Team. The sensors capture the faces of the person standing in front of the Coach (the dancing characters on LED screen).
Apart from the normal happy street activation, this one had professional dancers grabbing the eyeballs of the public and keeping them on their toes to the music. Eventually there was a competition held amongst people on the stage with the fun turning out to be never ending. The Characters/Coach on the LED screen acted as the guide in shaking a leg to the tunes of exciting tracks. Kids, Parents, Cyclists and spectators got on the groove following the coach and their moves. 1000's flocked in to witness the event and one amongst them was the MLA Jagdish Mulik who shared his thoughts on how much he is happy to see the People own up the road and have fun.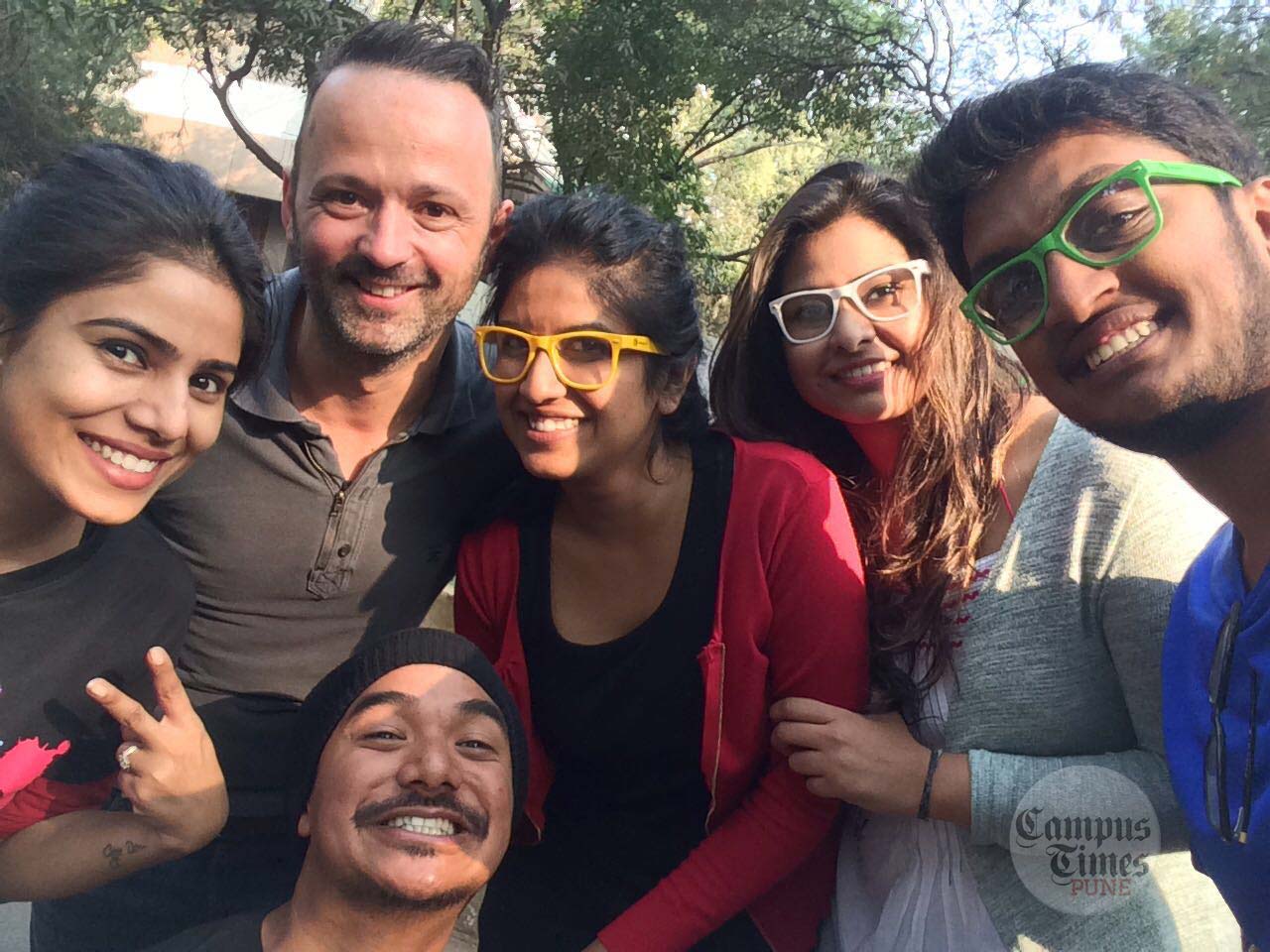 Just Dance 2016, one of Ubisoft's most popular family entertainment games was introduced at Happy Street Kalyani Nagar as a trailer to Video Game Fest 2016 event to be held in Seasons Mall Galleria, Pune on 31st Jan.
Campus Times Pune is an initiative taken by some enthusiastic students of Pune to entertain the "Netizens" by providing cool and trending content online. Articles from contributors who prefer keeping their identity anonymous, are published under our authorship. You can contact us with your articles by sending them to "[email protected]"