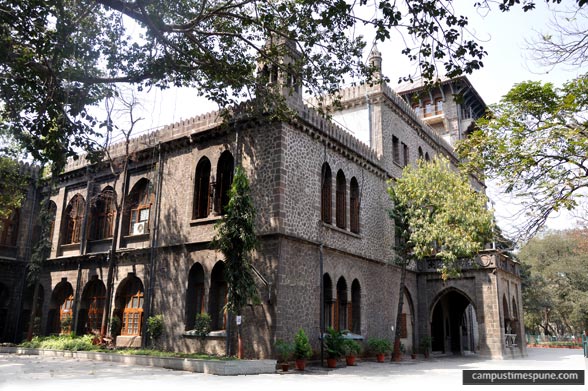 This college is the grandpappa of all the engineering colleges in Pune. It is also famous for being the 3rd oldest Engineering Institute in Asia. If you get admission here, then boss! You're set! Established in 1854, CoEP has truly become the hub of engineering studies and not to mention the long list of their notable alumni.
Popularity Index
How famous is CoEP in Pune?
CoEP is popular not only in Maharashtra but all over India. In some cases, people know Pune because of this college! So without any hesitation, we rated the Popularity Index as 9/10.
Location
Where is CoEP located?
How to reach CoEP?
Address: Wellesely Rd, Shivaji Nagar, Pune, Maharashtra, India- 411005
10 minutes from Shivajinagar Railway Station
20 minutes from Pune Railway Station
5 minutes from Bus Stop.
Located in the midst of one of the most crowded places in Pune i.e. Shivajinagar, CoEP has undoubtedly become one of the important landmarks in the area.
Infrastructure
How big is the CoEP campus?
CoEP campus is quite big. According to the data available, it is estimated that CoEP campus rests over 36 acres of land. So there's no shortage of space. In addition to that, all CoEP buildings are the product of early British architecture and look magnificent.
Crowd
Can I spend my 4 years here?
The crowd in CoEP is 60% nerdy and rest 40% are into cultural stuff. It's fun. But sometimes it gets wierd for the people who dont fall in either of the groups. But yeah all in all, the crowd is fantastic.
Extra Curricular
What else is there apart from studies?
Uncountable extra-curricular activities are organized in CoEP through out the academic year. MindSpark, Annual Sports Fest Zest, Regatta and along with that CoEP has been one of the leading prize winners in events like Firodiya Karandak, Purushottam Karandak, Mood Indigo, etc. COEP Pune has the best entrepreneurship cell in the town. It is known as BHAU's E-Cell that keep on conducting quality events and workshops for entrepreneurs throughout the year. E-Weekend'15 happening this September is a highlight.
Placements
Will I get a job?
Will I get placed?
Over 100 companies visit CoEP every year. During placement seasons, the environment is so rummed up in placement activities that you'll attend at least one company even though you're not interested. So that's the level of placements here.
Faculty
Something to know about the teachers at CoEP
Attendance
Is the college strict about attendance?
It is mandatory to maintain 75% attendance but then that also depends on the faculty. Some are strict about attendance while some just don't care. Students are more worried about missing such valuable lectures here.
Fee Structure
Is studying in COEP Pune pocket-friendly?
The fees in CoEP ranges somewhere between 50k-60k which is pretty decent compared to the recent trends.
If you get it, you take it and offer human sacrifices to please the Gods.
Got something to add?
Let us know in the comments below…
Campus Times Pune is an initiative taken by some enthusiastic students of Pune to entertain the "Netizens" by providing cool and trending content online. Articles from contributors who prefer keeping their identity anonymous, are published under our authorship. You can contact us with your articles by sending them to "[email protected]"