MIT is one of the most prestigious colleges and the first private engineering college in Pune. It boasts of various conventional along with a few unconventional courses. Located on Paud Road, the surroundings are abuzz with hangout places and mathematics tutors, obviously.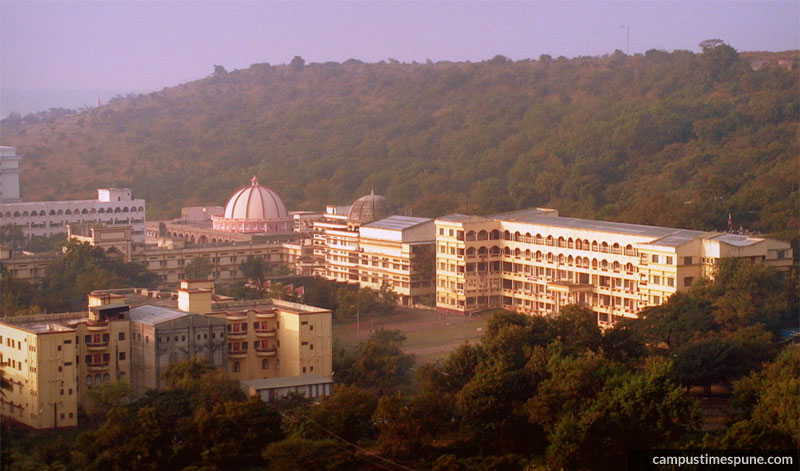 MITP has had it's share of secrets and fun stories that no one would probably tell you about. So here we are presenting to you 13 things you would better wanna know before you enroll yourself to this college!
This is to bring a kind note to all our readers that none of the points given below are intended towards hurting anyone's sentiments whatsoever. The views expressed below are gathered from multiple sources from within the respective institute and are not made up by our team in any way. 
The Love for Swami Vivekananda
Our founder, Mr. Karad is a huge devotee of Swami Vivekananda. You're bound to see a quote by him on almost everything the college publishes. We even have an auditorium by his name, with a huge poster of his. And the same quote "Union of Science And Religion alone will bring Harmony and Peace to the Humanity" will ring in your mind.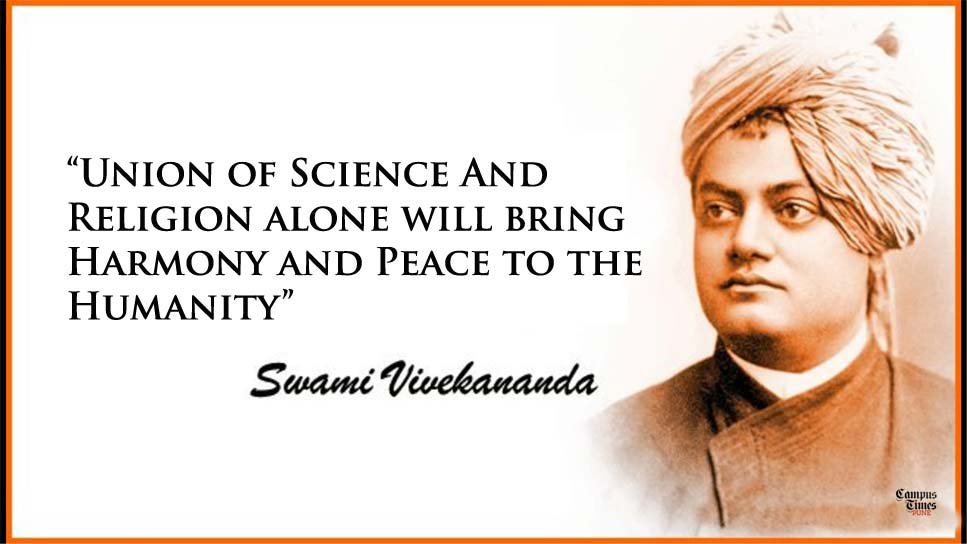 The Biofield Research Facility
Most people don't notice this facility because it is excellently tucked into a side of the main building. But it is amusing nonetheless. They claim to be researchers of a field called Energy Medicine, which feels waaaaay too dubious. I asked them what they do there and the guy told me they record the "chakras" with a webcam. A WEBCAM!!! Wow. That's some high level shit right there. It's like they're trying to decipher Shaktimaan's powers.
We are proud to have three engineering branches which no other college in Maharashtra has. These are Polymer, Petroleum and Petrochemical engineering. These might sound uninteresting to an outsider, but the faculty here are extremely experienced and the departments have tie-ups with all kinds of bigwigs from the industry.
No, not the eating kind. It's the radio kind of HAM. We have a Amateur radio club called AMARAD in the college. All thanks to the enthusiastic students of MITCOE, they also recruit students from the whole campus. It is probably the only amateur radio club in Pune after the one at COEP.
Colleges, Colleges Everywhere!
You'll find a new college by the parent institute every 500 metres after entering. Management, check. Engineering, check. Pharmacy, check. Polytechnic, check. Photography, check. Telecom, check. Cooking, check. Baby-sitting, Che.. Umm no not the last one! Basically, whichever field you're from, you won't feel left out. Every. Damn. Thing.
Technical and Cultural Fests
MIT has this tradition of conjuring a huge mandap sometime around December and having all the cultural fests from all its associated colleges there and then comes the  famous Bhartiya Chhatra Sansad in January which rakes in a humongous crow, hampering the college workings for a couple of days. But other than that, the students are fully fired for any event, because of the free food. *wink*
We're among a small bunch of engineering colleges which had the privilege of hosting a successful TEDx event which featured artists, technologists, innovators and even poets. A salon event is in the works, so better watch out for it, and get geared up to be amazed!
Hidden behind the World Peace Library is a stone staircase leading to an open plateau shaped like a minor fort. This place casts a breathtaking view of the adjacent hills and the surrounding city.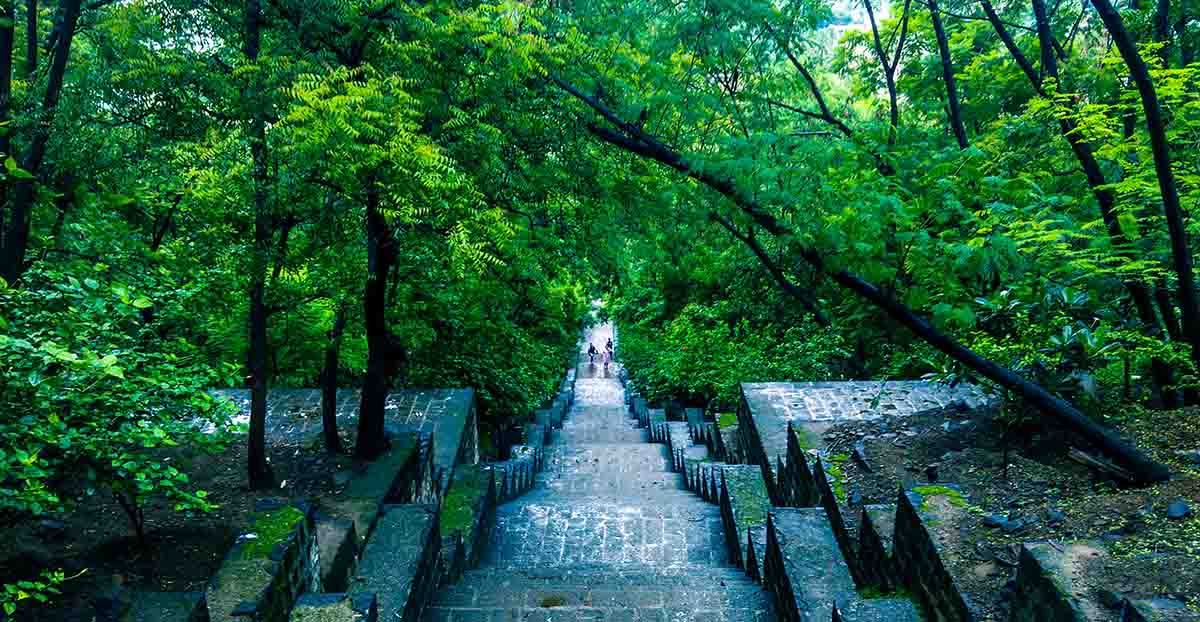 The climb to the top is a whole day's cardio, you'll lose a lot of weight here. The weird part is that a wall here promotes pornography.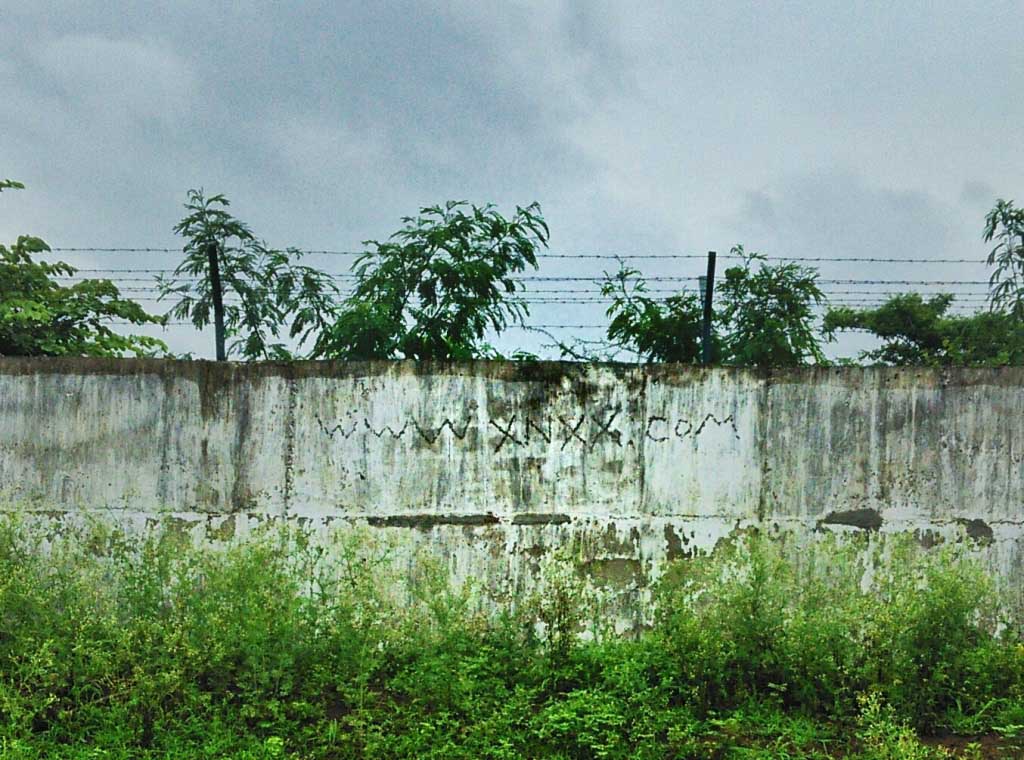 The Knowledge Corridor (KC)
Every college has a place stipulated for studying where students are supposed to study, but the majority don't. We have the Knowledge Corridor. It is a place where couples and huge groups come when they have free time. Should be renamed gossip corridor.
You can wear ANYTHING. ANY. THING. Except black T-shirts. Except red tshirts. And except brightly colored shirts. Even round necks aren't allowed. Plus they have two fixed uniform days which makes expressing their personalities with T-shirts bearing beer quotes quite impossible.
The most striking feature when you enter the campus is the World Peace Library established by UNESCO. On special occasions (when the whole college gorges on free food!), the library is adorned with colorful lighting and the whole campus looks glittery. It remains a mystery if the central library is infact the WPL. Well, we've at least got the UNESCO on our side.

Indian Student Parliament
One of the most ambitious projects of MAEER's MIT is the Indian Student Parliament aka Bhartiya Chhatra Sansad which draws in students from all corners of India for 3 days of intense discussions on the politics of our country. This includes speeches of emerging young leaders along with established political figures. The line-up for 2016 include the mayor of Pune, Chanchala Kodre, Supriya Sule, Shekhar Suman, Shri Subramanian Swamy and a lot more.
The Most Highly Guarded Secret
What no-one will ever tell you, cause the majority of the students don't know about it, is that the central library hold with them a total of ten British Library cards which are a like a gate pass to heaven for any book freak. They'll never openly mention that they have the cards, they won't even publicize it, but now you know.
That was the brief honest college review for Maharashtra Institute of Technology Pune (MITP). If you think we missed out on some points, please enlighten us with your comment! That would be highly appreciated! 🙂
The following two tabs change content below.
Campus Times Pune is an initiative taken by some enthusiastic students of Pune to entertain the "Netizens" by providing cool and trending content online. Articles from contributors who prefer keeping their identity anonymous, are published under our authorship. You can contact us with your articles by sending them to "
[email protected]
"
Latest posts by Campus Times Team (see all)