Bharatiya Chhatra Sansad-The Largest Classroom in India to evolve Future Political Leaders organises every year a three-day programme at the prestigious MIT College, Kothrud (Pune) for all the youth to gather, think, question the problems in India and find solutions. India being the largest democracy in the world, needs young leaders who put forth politics of development and bring about a positive change in the present state of country. With this vision, Mr. Rahul Karad initiated the objective of building Indian Student Parliament and embracing active politics. This is known to be an innovative platform to harness the power of youth from 25000 colleges of more than 400 universities in India.
So what does today's youth think? A 'namesake' degree, a fat salary, an own house and a comfortable life! Is that all the youth have in their mind? The answer is no. Our wants are increasing day by day and complaints are indeed increasing exponentially. We wish to see a change in this country but somehow those thoughts are limited to either ourselves or just a few friends around. We want a free nation, where women are respected and given equal rights, where admissions are given based on merit basis, where there is no corruption, where one can fight for his/her justice and the list goes on. So many thoughts and wants from the frustrated youths of the country, but it all goes into the dust unless and until they are given a path to proceed and build. And the direction of the path was given by BCS.
Some of the most memorable days in my life was being a part of this programme, which was scheduled from 10th  to 12th January 2014 this year. It was a very rare moment to see a humongous crowd of more than 10000 students from different parts of India gathering up right here in Pune at MIT. A beautiful stage adorned with the idols of revered Gautama Buddha and Mahatma Gandhi and all the Guests of Honour onstage. This year BCS had an opportunity to enthrall the audience with great speakers like Abhay Firodia (Chairman Force Motors), Shailja Kant Misra (IPS-Former DG, Civil Defence HQ UP), Sulajja Firodia Motwani (Chairperson Kinetic Motors), Shri Shri Ravishankar, Shri Subramanian Swamy (Economist and Former Union Minister of India), Dada J.P Vaswani, Mr. Raju Vegesna and many more. With smile on their faces and a charm which captivated the environment, each one of them welcomed the audience.
With so many wonderful speakers expressing their views on a range of topics including Women safety, Empowering Education, Democracy, i can simply go ahead and write a book based on how well their talks enlightened me. Nevertheless, I will share as much knowledge I have gained as possible throughout this programme.
With so much of humility, he said,
Clarity in thoughts,
Purity in heart,
 Spontaneity in Action.
Guruji Shri Shri Ravishankar has been a motivating spirit and a mentor for all the people since a long time. Indian Student Parliament graced his presence and he imparted spiritualism as an important facet in the process of Empowering India.
When the youth today are looking forward to pack their bags and run away to abroad for higher education, Mr. Raju Vegesna (Chairman) Services of Sify Technologies elaborated that,
"What we Indians lack is passion, passion to work and serve our nation. We praise the West but in that process we overlook the zest in us. Indian knowledge is getting drained just for the lure offered 10000 miles away from our nation and it is even more sad that the youth fail to realize it." He also spoke about Indian Education which must focus on getting improved to domain-specific teaching and learning.
A dynamic personality and the highlight of the entire programme, Mr. Shailja Kant Misra, Senior IPS Officer from Varanasi, walked with confidence to the dais and a command over his body and language which you rarely get to see in anyone. Little stories of courage and words of wisdom, purity in his language and all that he could receive from the crowd was a standing ovation and a huge round of applause for 10 minutes throughout. He had tears in his eyes having been witnessed this sight for the first time in his life. His intense words spoke,
"Contribute to this nation all that you can, you may be a student, a professional but whatever you are, you are because of this Mother Earth. Be just, honest and stay away from all the addictions and then you will conquer the world."
Smt. Sulajja Firodia Motwani, Chairperson of Kinetic Motors, is a dynamic charming woman who spoke about her way of life and education playing the most important role in it. In the BCS resolution which is considered to be a part of this programme, she appealed the Government to adapt innovative, skill enhancing and qualified approach towards education system.
I was fortunate enough to meet the highly spiritual leader and the head of Sadhu J.P Vaswani Mission, Dada J.P Vaswani who enlightened the students with utmost inspiring and motivational words and himself being an epitome of courage and strength. He gave the famous 5 steps to be happy in life:
Forget all the differences of color, caste and creed
Be simple and strong
Speak the truth
Respect women
Reconstruction of village life in cities
Learn to share knowledge
Having been just like another student with tons of ambitions and goals to achieve, this programme has given me the inspiration to do my bit for my nation. I know it isn't possible for each one to become a politician or start social work, but it is surely possible for each one of us to lend our hand in our own ways, making this country a better place to live in. So, more than knowledge it gives me a sense of satisfaction and pride that I could make it to this event and also express about it in few words. Lifetime opportunities like this are surely not meant to be missed!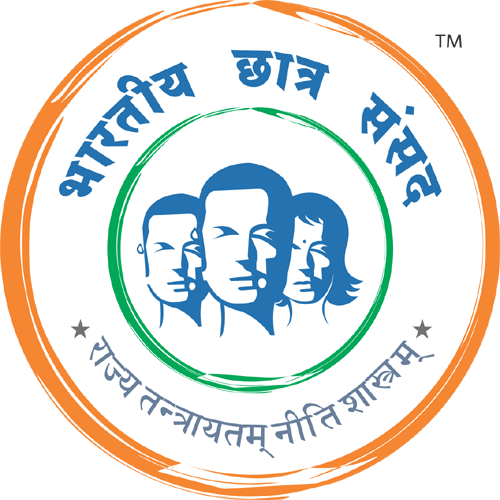 For more details, Click on the logo above!
Campus Times Pune is an initiative taken by some enthusiastic students of Pune to entertain the "Netizens" by providing cool and trending content online. Articles from contributors who prefer keeping their identity anonymous, are published under our authorship. You can contact us with your articles by sending them to "[email protected]"