Cummins College of Engineering for Women was established in 1991 by Maharshi Karve Stree Shikshan Sanstha (MKSSS) Pune who are quite renowned in the city for their works in upliftment of women by educating them.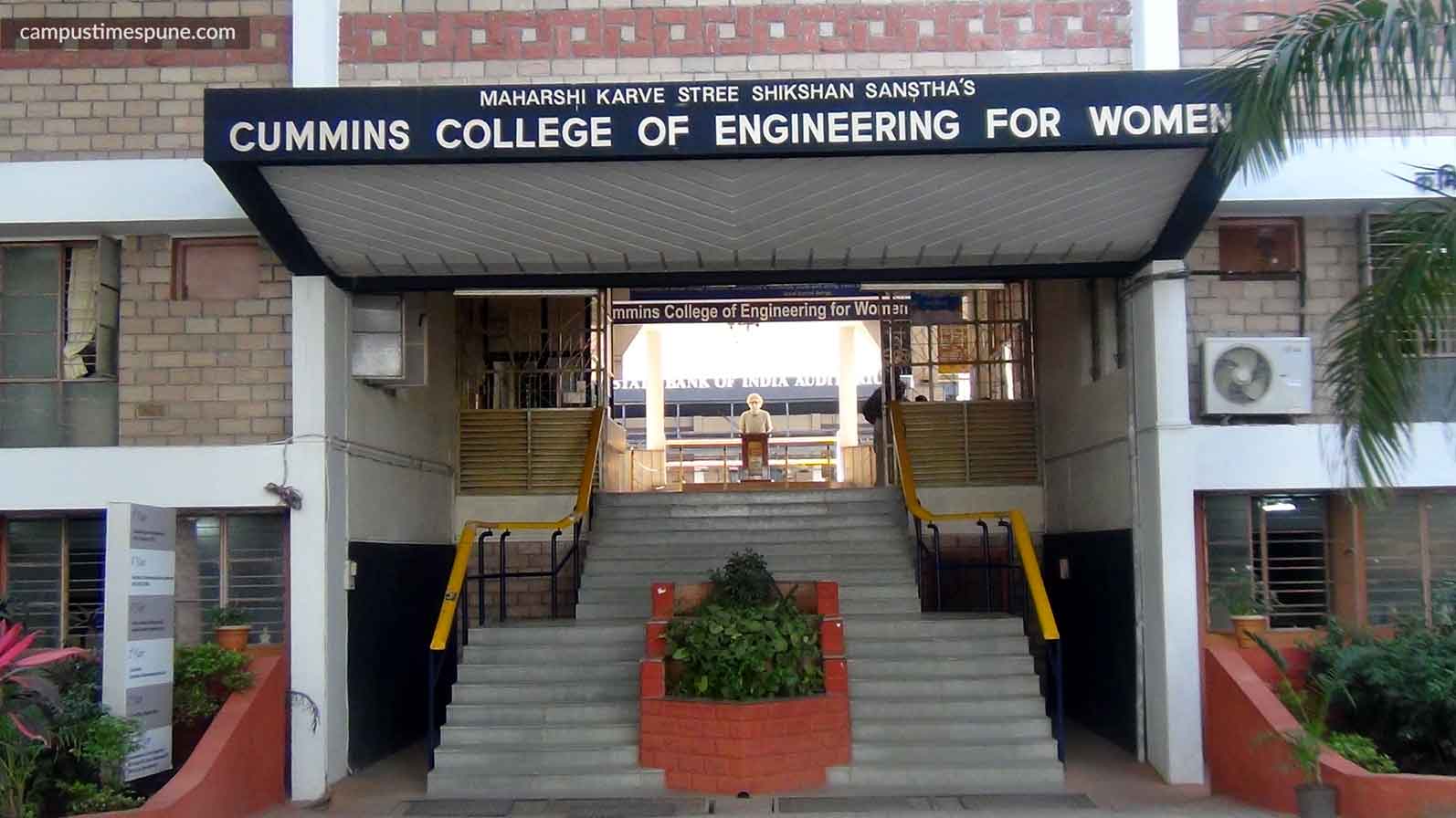 Cummins' college has had it's own share of secrets and fun stories that no one would probably tell you about. So here we are presenting to you 13 things you would better wanna know before you enroll yourself to this college!
This is to bring a kind note to all our readers that none of the points given below are intended towards hurting anyone's sentiments whatsoever. The views expressed below are gathered from multiple sources from within the respective institute and are not made up by our team in any way. 
It's Cummins. Not Cumins, it's not a spice. Although, it might be full of gals who would make you want to fetch a glass of water. *wink*
Yes, Its an All Girls' College!
No, that doesn't mean you don't ever see guys. Infact, the long queues of boys in front of the college are not because of free goodies being sold! Its just to watch us!! May sound cheap, Boys! But it's definitely worth the wait! 😀
New haircut, bag, pants or even a hairstyle wouldn't go unnoticed. You'll get compliments for every little effort you make, even from strangers.
They aren't kidding when they say that. Trust me. But that doesn't mean you don't get opportunities to bunk. If you are smart enough you'll make the most out of the rules.
The lane right outside doesn't boast of big names but the food is amazing and affordable. Take it from me I've had almost every meal there for 4 years. Chocolate Sandwich from Cake and Cafe for just 40 bucks is a staple. Any sandwich and Hakka noodles from crispy crunch is delectable (try the cheese macaroni sandwich). Murgh Musalam from Rudra is mouth-watering-good and the Momos are simply delectable.
Gandhaar is the cultural fest of Cummins College of Engineering. The name might seem strange right now. But once in Cummins, it'll be the word on your mouth all year around. It's the time of the year when the creative juices flow. Girls get to wear what they want, be who they like.
P.S. Last day is intercollegiate competition and owing to the pretty girl population, we have hordes of boys visiting.
Chotusa but Pyarasa Canteen
That small, under construction looking corner, that's the canteen. It's too tiny for 3 colleges to get their food, but don't dismiss it right away. Canteen ka Pattice is the standard breakfast when you have early morning lectures. And for all your hunger pangs throughout the day the Chinese food is a must try!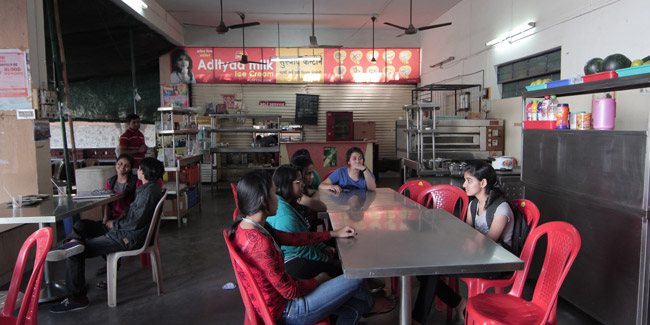 Awaaz Konacha??? Cummins Porincha!
Move over boys, the Cummins Girls are here. Be it basketball or football, Cummins girls have proven that they are not just at par but even better than the guys even in sports. Being the proud overall winners of COEP National Sports Fest, ZEST for 3 consecutive years.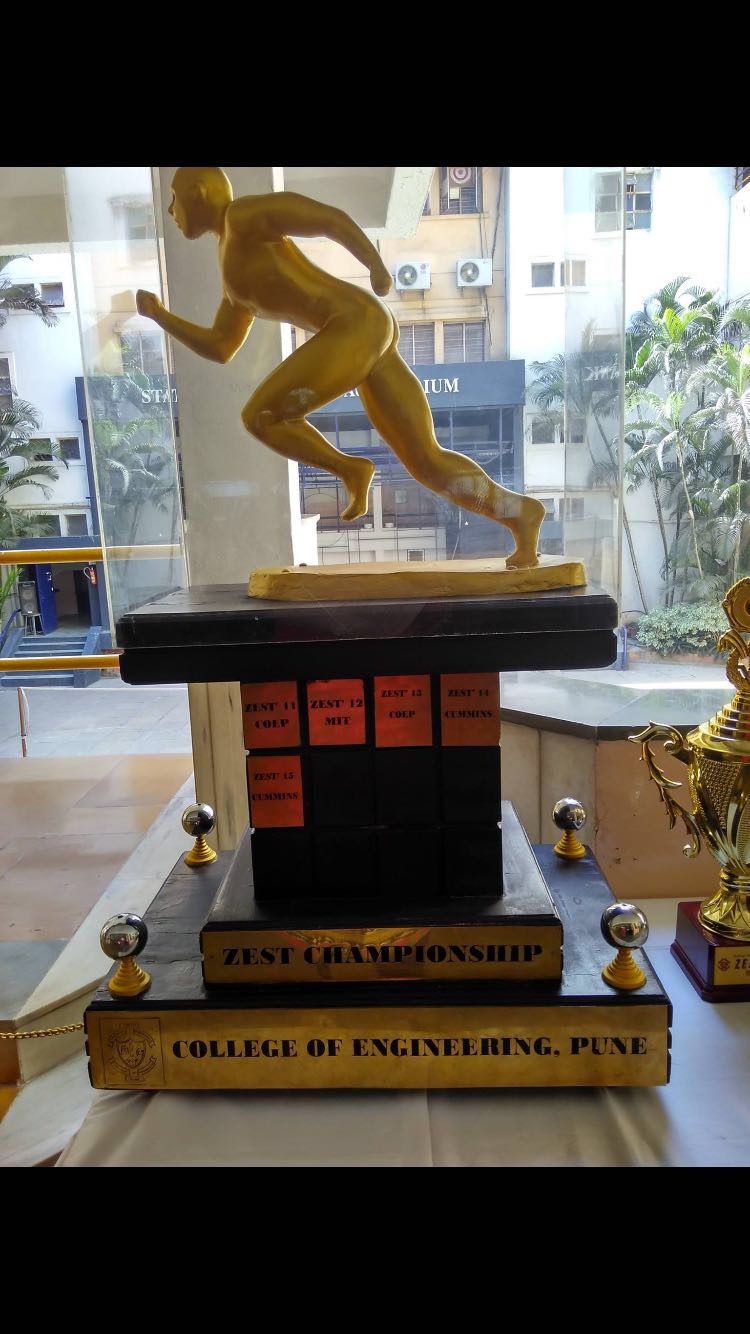 Dear Purushottam Drama girls, we agree you've won the Maha Karandak, and are brilliant at what you do, however the quadrangle doesn't just belong to you and we would rather hear the sounds of the traffic than your vocal chords exercise. Oops! Awkward, but true!
Be it Gandhaar, Dahi-Handi (Yes. We have an 'all-girls' dahihandi too) every event in Cummins, is covered by the local newspapers.
P.S. We only call them during our fest, the other times, they are just simply drawn to us.
Let's Be Honest (Or Lesbionest?)
We are not all lesbians here. However, if you do swing that way, there are plenty of chances!! (Not kidding! Been there. Seen That!)
That was the brief honest college review for MKSSS's Cummins College of Engineering for Women. If you think we missed out on some points, please enlighten us with your comment! That would be highly appreciated! 🙂
We Are Looking For Writers From Cummins College!
Campus Times Pune is an initiative taken by some enthusiastic students of Pune to entertain the "Netizens" by providing cool and trending content online. Articles from contributors who prefer keeping their identity anonymous, are published under our authorship. You can contact us with your articles by sending them to "[email protected]"