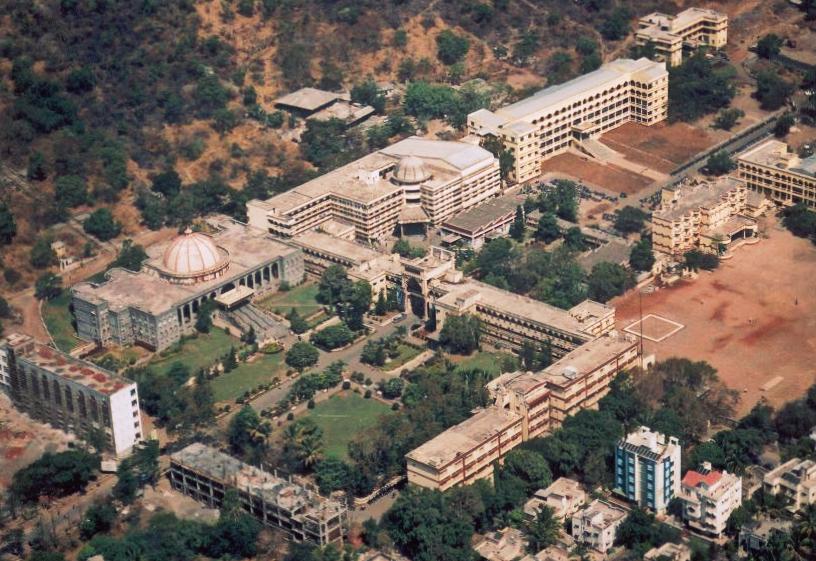 MIT School of Management (MITSOM Pune) is a post graduate degree college in Pune. It was established in 1987 to impart value based education in the field of Management Science with the aim of creating global leaders and entrepreneurs for the nation. MITSOM Pune was conceptualized by Prof. Ganesh Rao which then grew from strength to strength. It has witnessed a phenomenal growth in terms of quality and quantity, and has set itself a mission to be among the top ten Management institutes in India.
We present to you the 13 things about MITSOM that every student can easily relate to:
Mpower (sounds like name of a gym supplement) is a Management Carnival held in the campus of MIT School of Management, Pune where thousands of students from different colleges participate in the Management events. It has 12-15 management games like Jugaad, Being like Tucker, IPL Kurukshetra, The Wolf of Wall Street, The Godfather where students can showcase their managerial skills. This event happens in February and helps bringing the entire college together and work like a family.
Chandralok Garden (Don't be mistaken, its not what you think)
Chandralok Gardens is our canteen (haha gotcha!) where you will get yummy breakfast like idli sambhar, bread pakodas and for lunch & snacks all cuisines like Chinese, Punjabi, South Indian, chaat and amazing chai and other beverages. It is clean and recently renovated. Unfortunately only Vegetarian food is available as Non Veg food is not allowed inside MIT campus. (noooo)
You'll find what you seek!
Although we have an excellent canteen we also eat outside. When someone says MIT the first thing is Durga ki coffee. We have many places like Chintu, Goli, Jumbo King, etc.
Also different places like Richie Rich, Juice Destination where one gets awesome Non veg food. Outside MITSOM you will see large number of smokers having their own joint called Gupta Ji!
MIT 'School' Of Management
MITSOM is very particular about their students wearing Uniforms every Monday and Thursday and formals on other days. I-card is a must everyday without which students are thrown out of class and are made to pay fine. Also if you lose your I-card you need to pay a large sum of money.Thus I-card is more important than life! (And puppy eyes won't work, trust us.) They were so spot on with the name. Totally back to school experience! You'll feel like strangling yourself to death.
The Bharat Asmitha National Awards are conducted every year on 4th February, the occasion of birthday of our founder Prof. Dr.Vishwanath Karad. It is a 2 day celebration in which a parade is conducted with the founder and all the MITSOM family.
Every day in the morning the World Peace Prayer is played and also at the beginning of all our events. It is in Sanskrit and it is like the National Anthem of MIT, everyone stands frozen during the prayer. It is very pleasant and truly provides peace to one's mind. A very nice way to start a day. It's sounds pretty awesome in your early days in MITSOM. You'll be like: Anything for World Peace man! But as one year passes by you'll be like: Oh not again!
Computer Lab or Fish Market?
The computer lab is a savior for all students. During any submission, be it presentations, Winter projects, Dissertation, before exams the computer labs will be over crowded like fish markets. There's lot of shouting and yelling. Definitely Fish market!
Students are often scared of or hate their faculties but here we have some faculties whom we love like our friends. Young, helpful and dynamic they are more like a family. Sharing their lunch, ice creams, tea with us, partying with us, helping and guiding us for studies, placements. Celebrating our and their birthday together. But these teachers are kinda like the endangered species and we are doing our best to protect them.
Tour de Globe is a new event conducted by International Business Forum students. Here they put up exhibitions showcasing information about different countries in the world. It includes putting stalls and giving presentation about their culture, economy and education or job opportunities abroad. It is also a competition at the end of which the judges distribute prizes to the Best 3 countries.
The innovative platform Bharatiya Chhatra Sansad or BCS as it known as is a non-political platform to sensitize and harness the power of youth. It is aimed at enhancing the roles and relevance of youth in democratic institutions like political parties, social organizations, colleges, universities and Public institutions.
The Placement Department is the heart of the college and every student has high hopes from them. Run by our two beloved faculties Mr.Rajneesh Bali and Prof. Dhanashree Tharkude it is an excellent bridge between the college and the corporate world.They make all the efforts to connect with different companies and get us placed.
This can't be happening...
Exams! The most hated word in every students life is exams and yes we MITSOMians also hate exams. In MITSOM it rains exams! We have 4 major exams in one semester along with small class test and presentations. We have PAT, online, SIT and Final exam in a semester. By the end of semester everyone is tired to study but can't help as it is unavoidable.
Do you know 13 Things about your College?
Campus Times Pune is an initiative taken by some enthusiastic students of Pune to entertain the "Netizens" by providing cool and trending content online. Articles from contributors who prefer keeping their identity anonymous, are published under our authorship. You can contact us with your articles by sending them to "[email protected]"