TechnoCon – Lakshya 2019 is a two-day national level tech fest at the MIT World Peace University and here are 5 reasons all tech-geeks should be excited to about it!
Prizes worth 2 Lakh and More! Yes, you read it right – Total prizes are worth Rs 2,00,000 and more! Be it MIT Hackathon where the first prize itself is worth Rs. 50,000 or any IT Event where the winner takes away prizes worth Rs. 5,000.
TechnoCon – Lakshya unlike other events, inspires and focuses solely on innovation and it follows the new trends in the field of Information Technology! Events such as Codinary, where a team of two describes the problem statement in a fun and graphical picture format, involving the benefits of Pictionary along with Coding! TechnoCon – Lakshya embraces Learning with Fun and Innovation!
Embracing the Women in Tech
The Event being on 8th March, also represented in the entire world as Women's Day, focuses on embracing and honouring the women in the field of Information Technology, along with focusing on the social causes and intends to fight along with women for gender equality!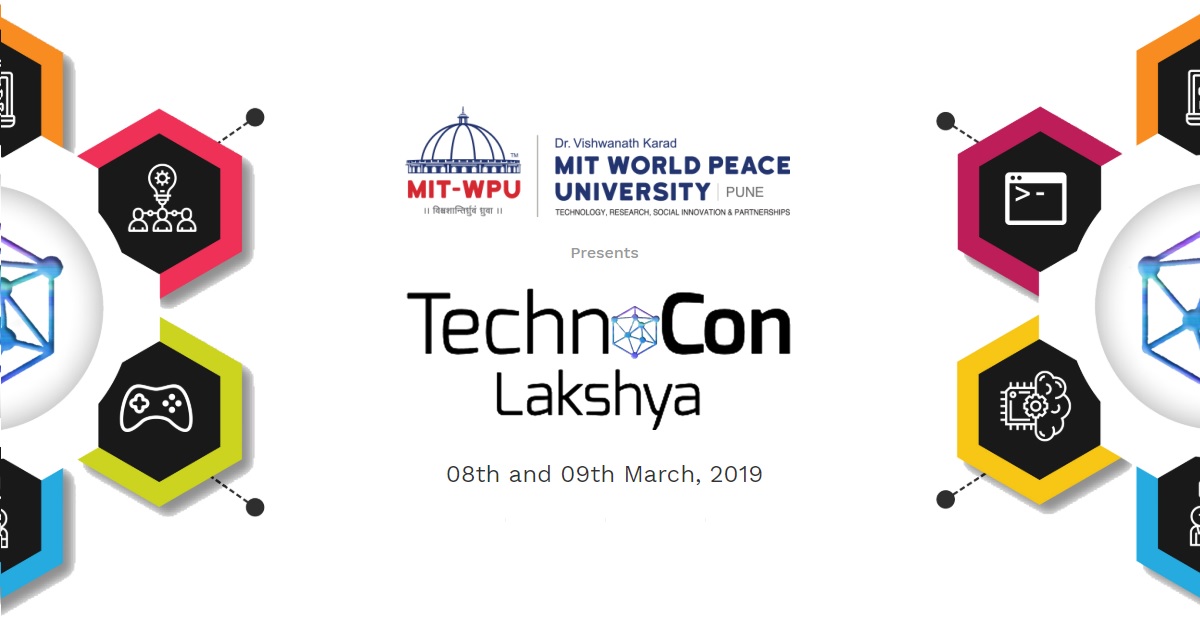 TechnoCon – Lakshya ranges from Mega IT Events such as MIT Hackathon… to IT Events such as C/ Java Programming, Codinary, IT Quiz, IT Treasure Hunt named Know IT All, Fun events such as PUBG, Mock Placement to Managerial events!
Workshop on 'Machine Learning Prerequisites' with a mere registration amount of Rs. 200. Same workshop on the internet costs Rs. 3,500 which itself makes it highly useful! Every participant will be a recipient of a certificate and beautiful trophies! 
Event Date: 08th and 09th March, 2019 (Friday and Saturday)
Contact: Sanjay Khubchandani – 9601420100
Madhav Trivedi – 8000797443
Ankit Gupta – 7020044216
Don't forget to share this upcoming event details with your network. Join Campus Times Pune on Facebook, Google+ & Twitter. Also do subscribe our YouTube Channel. Click on Push Notifications to get notified whenever we publish a post.
The following two tabs change content below.
Campus Times Pune is an initiative taken by some enthusiastic students of Pune to entertain the "Netizens" by providing cool and trending content online. Articles from contributors who prefer keeping their identity anonymous, are published under our authorship. You can contact us with your articles by sending them to "
[email protected]
"
Latest posts by Campus Times Team (see all)