Biswapati Sarkar playing Arnab Goswami as well as the anchor of the India's high rated talk show "Barely Speaking" (original Frankly Spreaking) interviews Shahrukh Khan as his guest for the night.
Right from the beginning Shahrukh is being trolled by Arnub. The Viral Fever (TVF) being one of India's most loved YouTube entertainers since couple of years now. From where they had started, TVF has definitely come a long way. Earlier, celebs like Anurag Kashyap, Rohit Shetty, Ronit Roy, and others have already made short parodies with these guys. Well done TVF!
Watch Also – Bollywood Celebs like Alia Bhatt taking Interest in making YouTube Parody Videos
The way bollywood celebrities are choosing YouTube as a medium to promote their upcoming movies is simply amazing. It is also helping the budding talents and stand up comedians of India to gain more exposure. And the smart ones like The Viral Fever, All India Bakchod, East India Comedy, Trouble Seeker Team are already leading the pack.
One of the recent sketches of TVF includes Barely Speaking with Arnub and three superstars, Ranveer Singh, Parineeti Chopra and the Justin Timerlake of South East Asia, Ali Zafar. They came on the show to promote their upcoming film, Kill Dil. It is fun to watch such beautiful concepts coming up in bollywood and the celebs are taking criticism in a healthy manner. Kudos to this trio. Have a look at the video.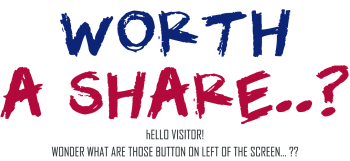 The following two tabs change content below.
Anikait is the Co-founder of Campus Times. An undercover nerd. Helps several businesses & startups amplify their online presence & reach. Beer, Puns & Game of Thrones aficionado.
Latest posts by Anikait Chavan (see all)