We all have that one friend in our circle who is awkward and shy, but mostly nervous to do anything at all. Even drink water. Two steps ahead and three steps awkwardly sideways is their dance move. This is for all the weirdos out there in your friends' circle. And if you don't know who it is, it's probably you, sweetheart.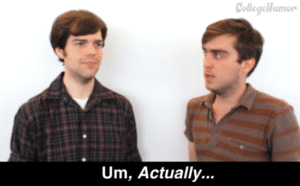 #NervousNilesh at BNCA Pune
Mezcla 2016 | Winter Bazaar | 25th December
Introducing Nervous Nilesh, the weirdo in our team. With his extremely smooth social skills and the confidence to flirt with any girl, Nilesh covers famous college events all over Pune.
This time, we were at BNCA Pune covering their event – MEZCLA 2016 in association with Couchfeed.com. It is a women's college and thus we wanted Nervous Nilesh's first encounter should be with a bunch of girls (just to challenge his confidence..)
Watch him as he gets sweaty panic attacks (so cool) and indulges in forced social interactions. This non scripted video, first of many, will tickle your funny bone. Use #NervousNilesh while sharing on social media.
Do you want him to cover your college fest?
Contact us
and our team will come and cover your college event in Pune!
Shweta Mustare. A girl living in Pune, India, waiting for life to give the big break. Blogger, Thinker, sometimes funny, always a weirdo.