Attention First Year Engineers!
SPECTRUM 2018 is here and it is time that you brace yourselves.
Spectrum 2018 is a technical event EXCLUSIVELY for First Year Engineers by first-year engineers of Pimpri Chinchwad College of Engineering.
Just like the spectrum of light is a band of numerous colors, a spectrum is also an array of 10 events so chosen that it challenges almost all personality traits of an engineering student, be it academic or otherwise. The ten enchanting events that have been planned exclusively for the first year students are:
Wave your magic wand to fix the faults in the circuit and win the title of the Circuit Wizard!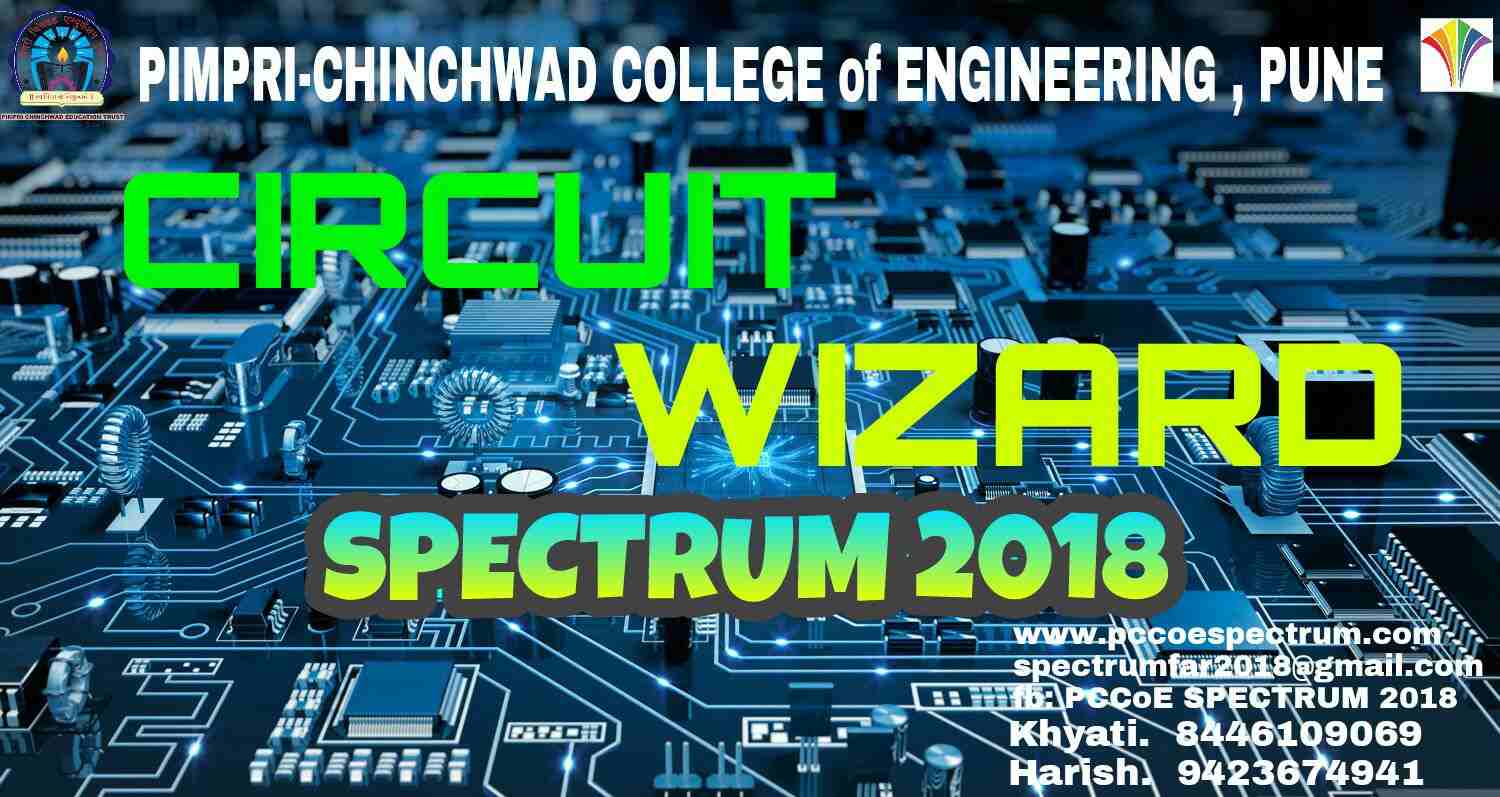 Here is a platform for all the future programmers. Break the problems by making the right codes. But beware! One mistake and you will be beaten by your peers who will then head up for the next battle.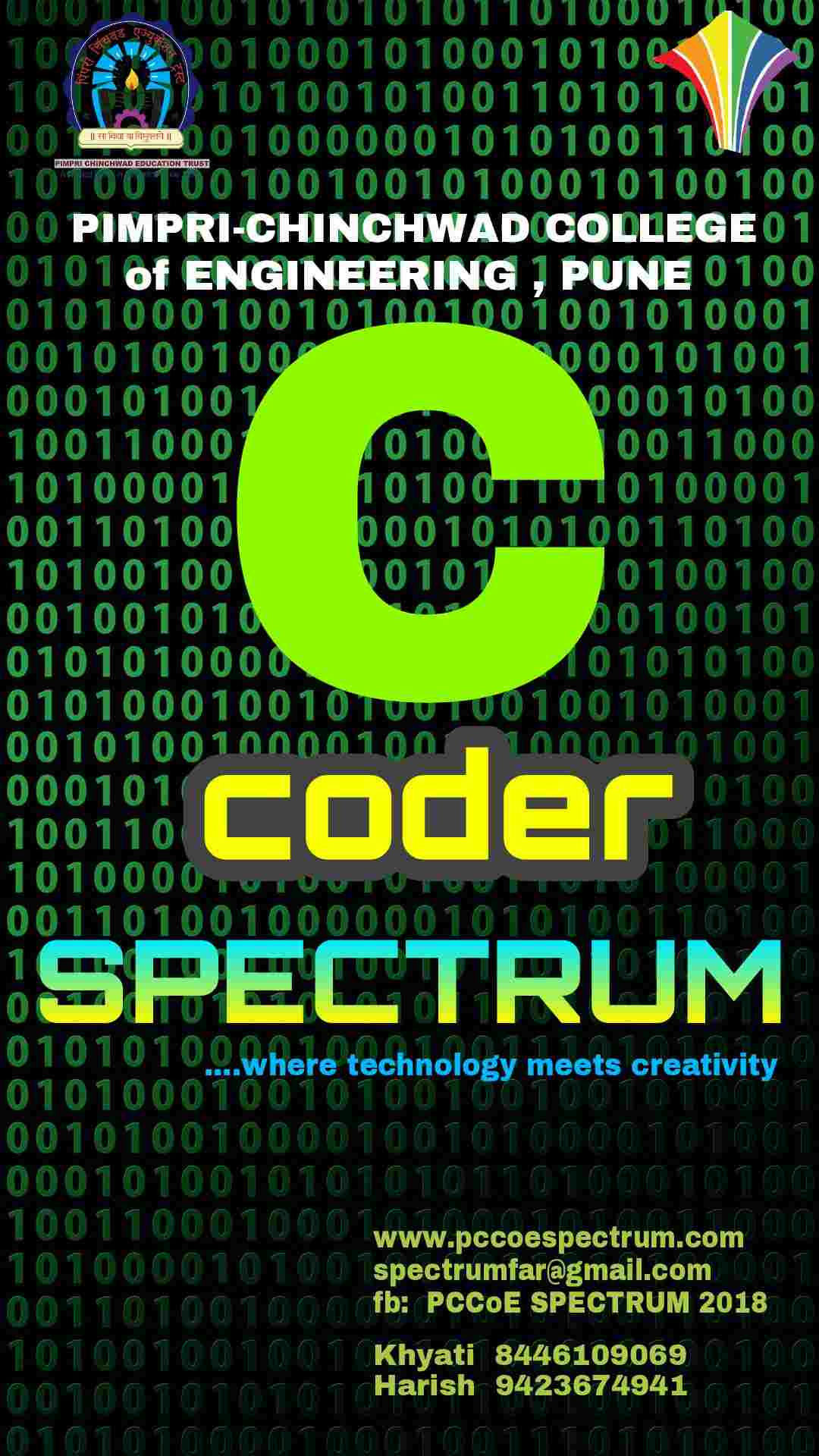 Welcome to The war where your brain is your only weapon. Solve the toughest puzzles and remember you snooze you lose!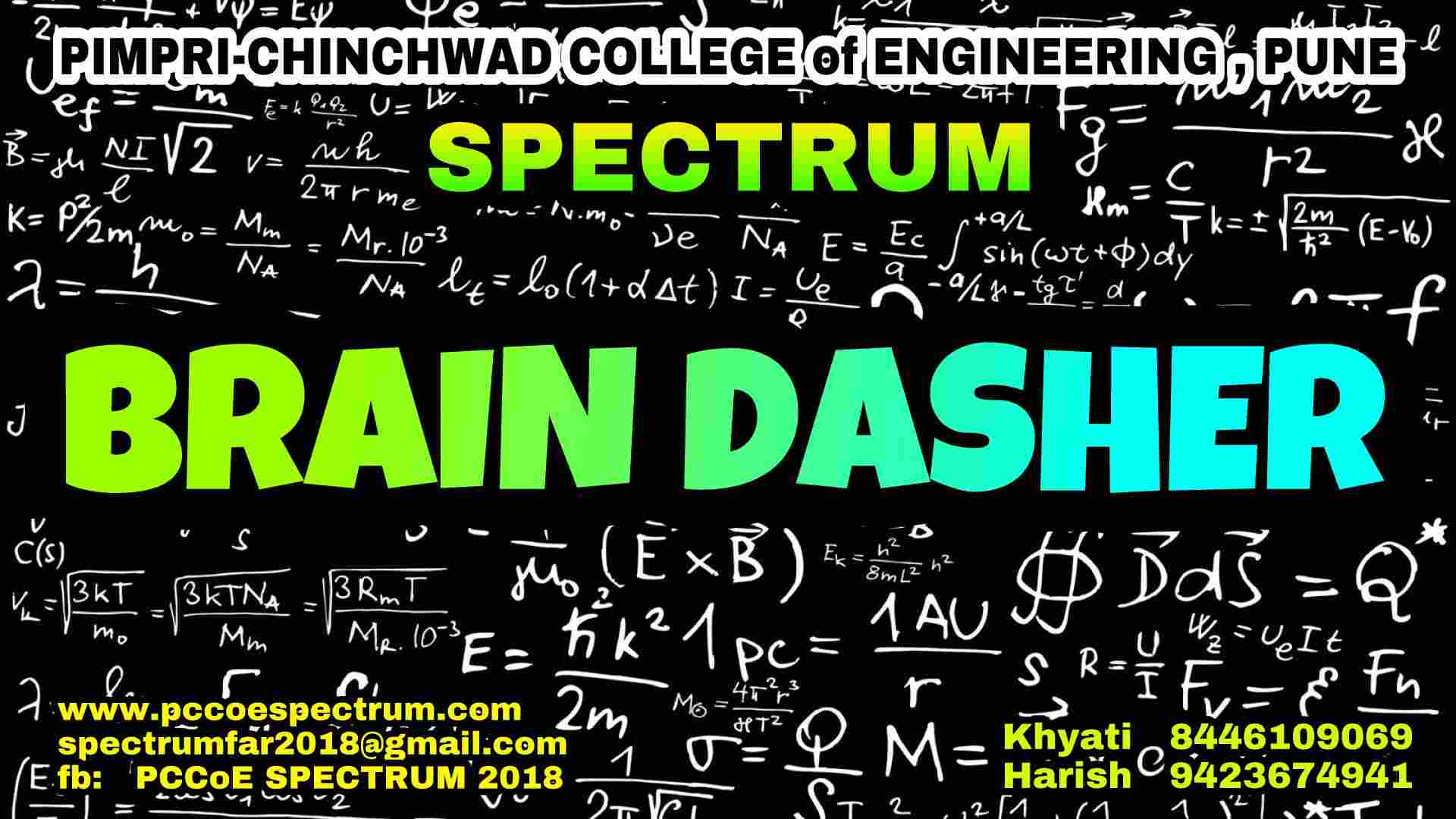 Common people play soccer, but engineers play Robosoccer! Make your own robot and win the battle to win your pride.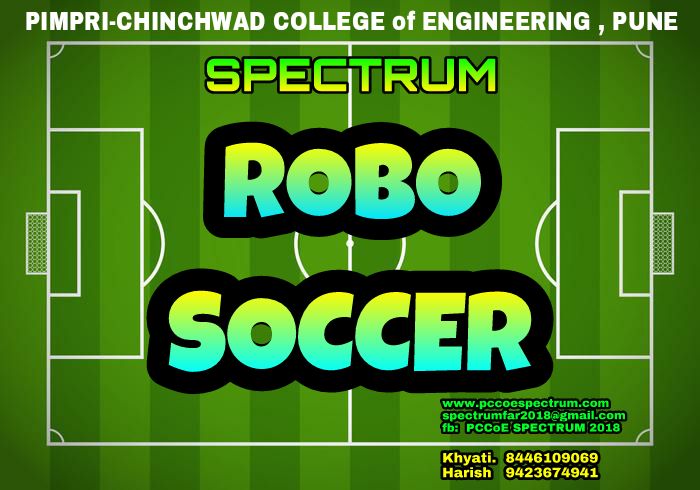 Unleash the explorer within you! This is where the Indiana Jones and Elon Musk within you unite to unravel the meaning behind the clues that will lead you to the ultimate tech treasure.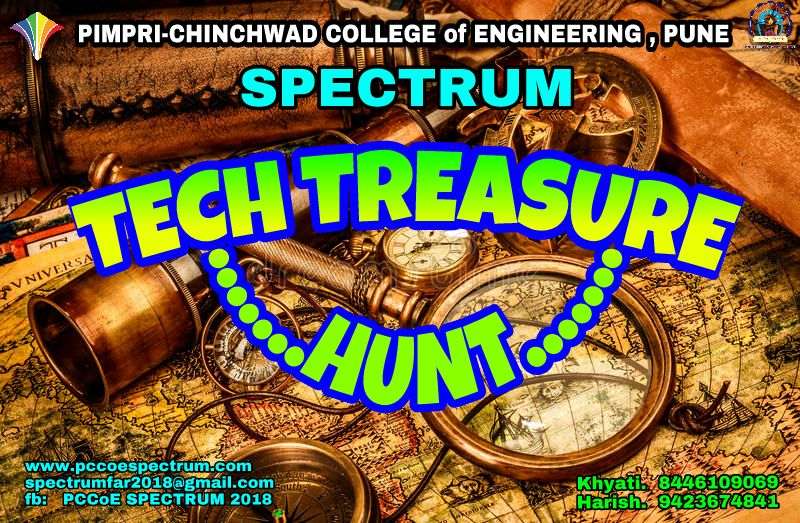 Energy can neither be created nor destroyed but all you have to do is CONVERT IT FROM ONE FORM TO THE OTHER!
Build up from the scratch. Let the creator rule the campus.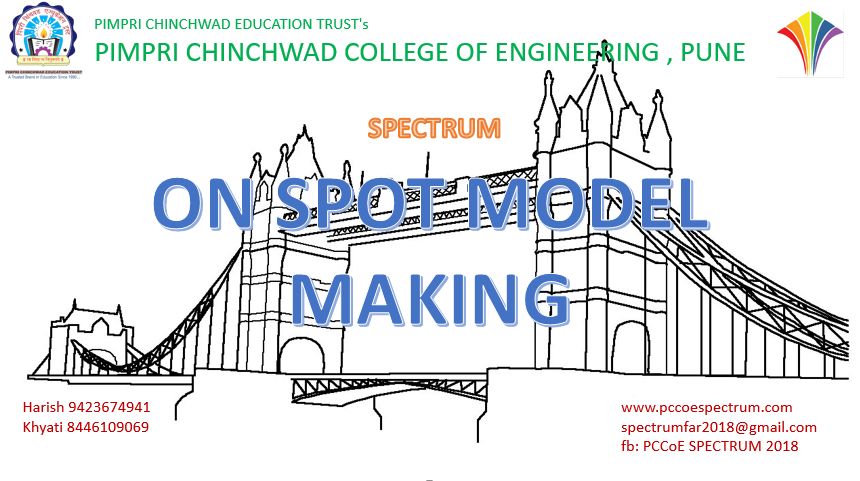 LIGHTS, CAMERA AND ACTION! Write, direct and produce all by yourself and let the artist impress the world.
With the launch of this event this year, be the first ever person to conquer Auto-cad Mania made for budding minds ready to rock in the world of design and drafting. But remember time is not your best friend in this mania as it will prove to be a barrier between you and victory.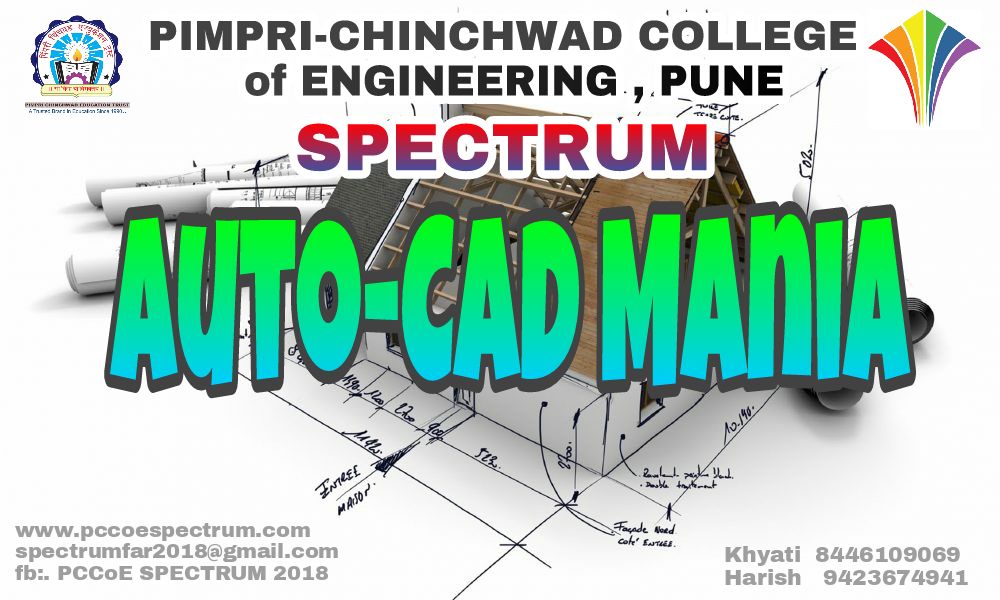 Campus Times Pune is an initiative taken by some enthusiastic students of Pune to entertain the "Netizens" by providing cool and trending content online. Articles from contributors who prefer keeping their identity anonymous, are published under our authorship. You can contact us with your articles by sending them to "[email protected]"
Event Details
Event Name
Location
​
Pimpri Chinchwad College of Engineering,

,

Near Akurdi Railway Station Road, Sector-26,

,

Pradhikaran, Nigdi, Pimpri-Chinchwad,

,

Maharashtra

-

411044
Starting on
Ending on