``Every once in a while, a new technology, an old problem, and a big idea turn into an innovation.``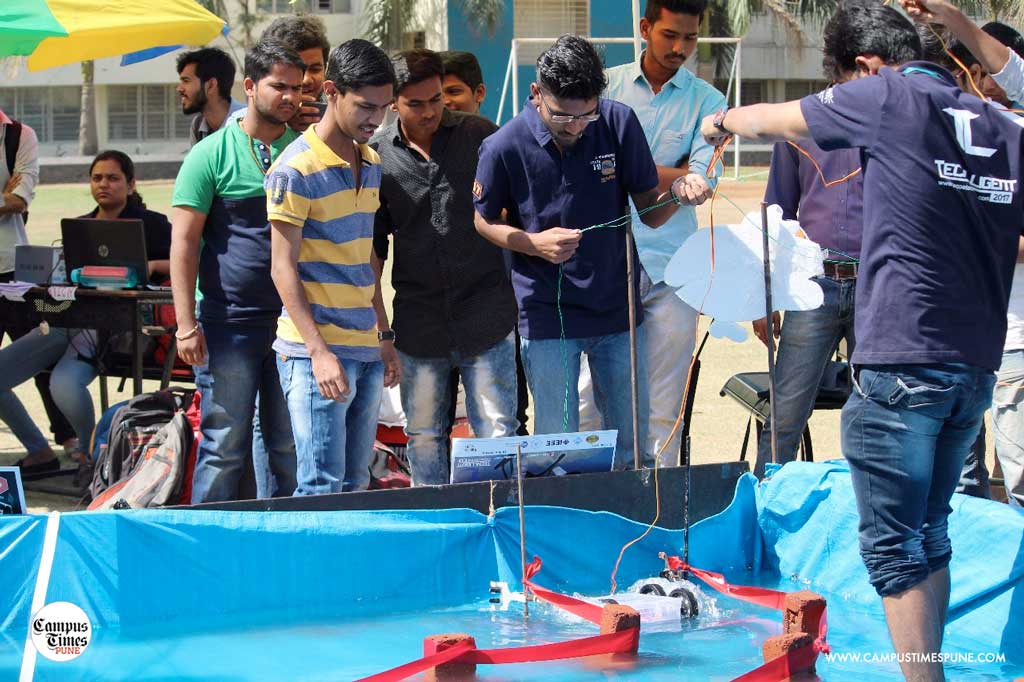 For all the tech minds in the city, PCCOE is proud to present Techlligent 2018, its annual National Level Technical Symposium.
Techlligent was started in the year 2007 with a vision to empower society with skill sets that are required in a competitive society like ours, to nurture minds of aspiring engineers. A vision to not just aspire students but to empower them. With the cumulative effort of each and every student and faculty volunteer they are scaling new heights every day.
Welcome to the world of Techlligent 2018!
Being held on the 25th of January, the National Level Symposium is based on the theme of Advancement in Engineering Technology and has 14 events which include 4 Mega Events and 10 Technical and Non-Technical events. Encouraging the inter-disciplinary values between various engineering courses, the events this year have been organized as collaboration between various disciplines.
What are the major events in Techlligent 2018 ?
Their Mega Events include: All Terrain Bot, Float Your Boat, Pune Coding League & Fandom Quiz. Each of these events represent the essence of our theme.
They also have various events like Model Consilio, Robo Golf, Assemblix, IPL Mania, Ludo Gang, Treasure Hunt and many more, which will keep the participants on their feet. This year the events do not just promise to be a technical extravaganza but also promise a high adrenaline rush.
PCCOE is the place to be on 25th January!
To dream, think, perform, excel, and to compete is what is expected to be the outcome of the events this year. The participants should leave the campus arena with a broader mind and a vibrant smile and this is what will define the success of the event.
Under the valuable guidance of Dr. A. M. Fulambarkar, PCCOE's beloved principal, the core team of Techlligent 2018, Dr. Kishor Kinage – Faculty Convenor, Miss. Vinisha Sonawane – Student Convenor, Miss. Sonal Bhagat – Co Convenor, Mr. Saurabh Bedmutha – Organizing Secretary along with the whole staff and students of Team Techlligent expect to see you all gearing up and participating in the symposium and they promise not to disappoint you.
The following two tabs change content below.
Campus Times Pune is an initiative taken by some enthusiastic students of Pune to entertain the "Netizens" by providing cool and trending content online. Articles from contributors who prefer keeping their identity anonymous, are published under our authorship. You can contact us with your articles by sending them to "
[email protected]
"
Latest posts by Campus Times Team (see all)
Event Details
Event Name
Location
​
PCCOE College Grounds

,

Near Akurdi Railway Station Road,

,

Sector-26, Pradhikaran, Nigdi,

,

Pimpri-Chinchwad

-

411044
Starting on
Ending on
About the Event
Dream, think, perform, excel, compete and prove yourself at Techlligent 2018. At this event technology, innovation and creativity go hand in hand.