Hindustan Times slaps NYT in a sweet way by publishing a similar cartoon with Modi (as well as the same farmer with his cow) watching NASA's unmanned rocket explode post launch. The accident took place over the Eastern Virginia Coast on Tuesday 28th October 2014.
Earlier after the cheapest in its history; Mangalyan Mission by ISRO, New York Times published a cartoon showing an Indian Farmer knocking the doors of Elite Space Club meeting with his cow. Here is the image –
But when NASA's latest mission turned into ashes, Hindustan Times took this opportunity to publish a similar cartoon. The image goes this way –
READ ALSO – TOI vs Deepika Padukone and their Sweet Open Letters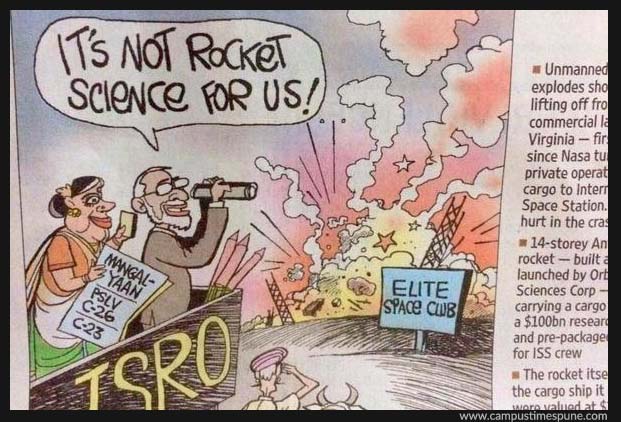 Years later, when ISRO launched Chandrayan 3, India became the only country to have successfully landed on the south pole of the moon. In the race to explore space, India has left behind the elite clubs i.e. USA, Russia, China, etc.
HT decided to take another dig at the New York Times with this image –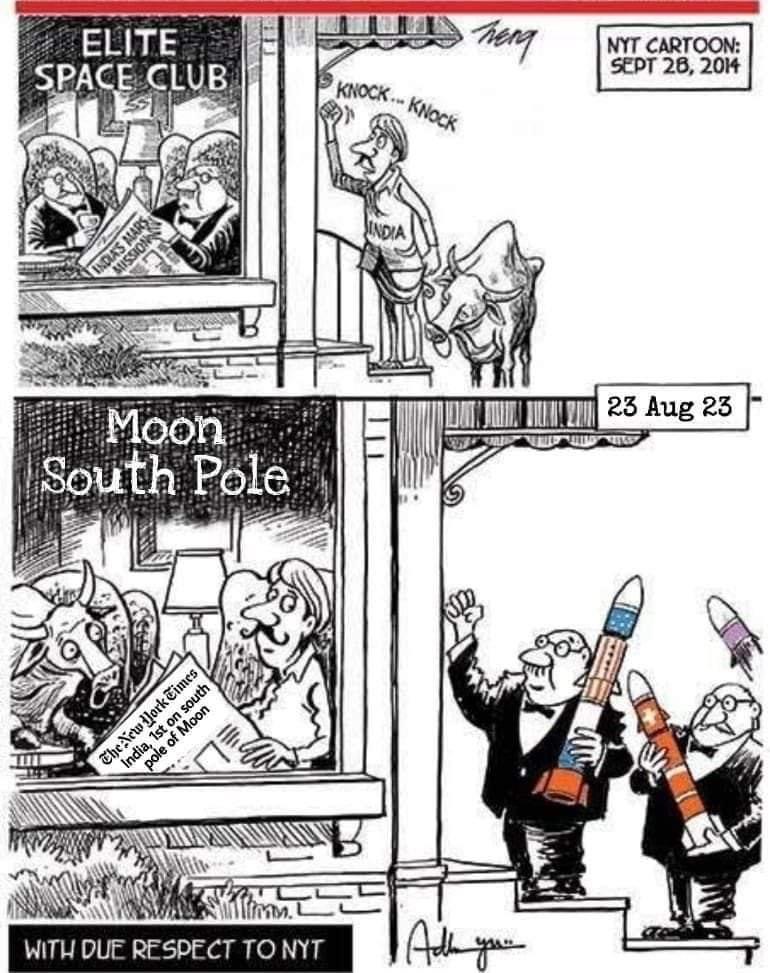 Clearly shows how the tables have turned..!
Anikait is the Co-founder of Campus Times. An undercover nerd. Helps several businesses & startups amplify their online presence & reach. Beer, Puns & Game of Thrones aficionado.