Once upon a time, Journalism was about bringing out the truth around you, the story of unsung heroes and also the truths that you already know. Men gained knowledge and got inspired by media and their work.
But days have changed along with the filthy mind-sets people are growing with. Common man is contaminated with this so called Hot topic "Media". It is this one kingdom which is ruling over the psychology, behavior, thinking and opinions of a man.
Alas, we are living in a country where Bollywood, being one of the most wealthy and glamourous world, is turning into an perilous place for girls. Did I say girls? I'm sorry, I mean few poor girls!! Where "decent" girls like Sunny Leone, Poonam Pandey, Sherlyn Chopra and many more have easily escaped the public embarrassment, there are few unfortunate ladies who have had to face this pathetic kind of embarrassment.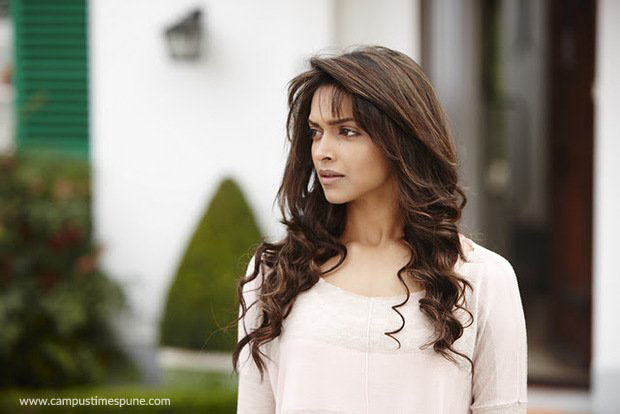 It is perfectly fine when Bollywood welcomes the Porn industry, but it's a crime if a woman wears a little stylish clothes which reveals her cleavage. It is "Not Ok" because she is a woman, a woman who is assumed to be a silently-suffering Sita and a dumb creature who can't speak up. There have been these tons of twitter posts on Deepika Padukone recently for her cleavage show. TOI being a very reputed media source has spoiled its name by posting obscene stuff on this poor actress. But, that's when she taught a lesson by standing up for her rights.
Watch – How Alia Bhatt fights back the dumb tweets made on her!
Huh, atleast she had the self respect to stand up for herself, poor other girls whom I called "decent" would have happily taken this as a compliment and made it even more a public show in order to gain attention.
There are these cowards who love commenting on such posts where a girl is being humiliated publicly. These losers love to admire women on screen, but they are the same people who would stand first to demean her and abuse her.
Read Also – TOI to appreciate beauty by installing cameras below seats of actresses during Filmfare awards – By Faking News
Guys if you can't respect a woman, at least don't demean her. She may not mean anything to you. Your one post, one comment hardly gives a damn. But for her, she means the world to her someone, at least bear that in your mind before showing off your "MARDAANGI" at unnecessary places!!
#SaluteToDeepika
Do let us know what you feel about this in the comments below!!!
The following two tabs change content below.
Campus Times Pune is an initiative taken by some enthusiastic students of Pune to entertain the "Netizens" by providing cool and trending content online. Articles from contributors who prefer keeping their identity anonymous, are published under our authorship. You can contact us with your articles by sending them to "
[email protected]
"
Latest posts by Campus Times Team (see all)