We had the opportunity to talk to Chetan Pardeshi, the young student who received a grant of $1000 for his project on Road Safety. Road Safety has become a huge issue nowadays with many of the deaths caused due to accidents and more and more vehicles pouring on the road each day. What You Should Know About Fort Lauderdale Car Accident Law and what you knew about it now remains obsolete as the risks associated with traffic are on the surge. Pardeshi, who is an activist, is involved in many day to day social activities, most of which are related to road safety. He is also the youngest TEDx Speaker from Pune.
Lets dig in the Q&A with him:
A) I was involved in social work since I was 6 or 7 years of age, doing small things here and there, but I started social work truly in 11th grade with an organisation called Roshni. In the second year of my Engineering, I was a member of the LEADearth fellowship which started with empowering 3 women in crafts and in the end of the term, we had 7 women entrepreneurs selling their scraps and mobile pouches and making money for their family.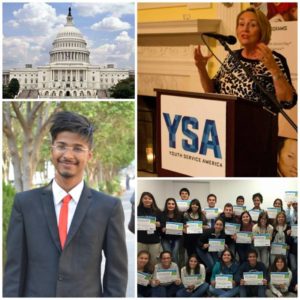 2) Tell us more about your engineering course and how you did social work along with studies.
A) It is a huge misconception that engineering takes all the time and you don't have enough left for your hobbies. I have friends who are authors, entrepreneurs, singers, despite doing engineering alongside. I competed in the National Test on Employability hosted by the HR Club of Mumbai along with 50,000 students and landed 2nd in the National Round. I had 2 job offers at the end of my engineering and I chose to go for the social work life because that is what always called me. Engineering was fun, but it was never an obstacle to what I wanted to do. I urge all fellow students to take out time from their lives and get creative with what they always wanted to do.
A) The project is in 3 steps. The first is to educate the school children and make them aware of the on-road rules. This is done in schools all over Pune and a few other districts in Maharashtra. The second step is to educate the college students because they will be the new driving citizens. They'll learn about more in depth rules and the charges the police can fine them with if they don't follow them or about work of lawyers, likeNYC Criminal Attorney. This step also includes with them being mobile and helping out with activities such as getting on the road and standing on signals with posters to educate the crowds. The last step, which we are currently in, is the development of apps to help the citizens. We are revolving around an app which lists the rule breaking crime and their respective fine amount the police can take from you.

4) If there were certain things you would like to change in our Road Regulations, what would they be?
A) I get a lot of people asking me about the loophole of bribing when you're caught by the police. The actual charges are way too high, so the public seems okay with paying a part of it to the police directly without a receipt. In my opinion, the charges should be reduced a little so that the public can pay them instead of it all going into black money. For example the fine for crossing a stopline at a signal is is very high. Its a lot just for going a few inches beyond a line, so citizens prefer paying a lower bribe to the cop. If they reduced that charge, instead of paying the cop a bribe, the person will pay the fine with the hopes of getting a receipt. I also thing think that all these receipts should be monitored online and with digital money so we know where it is going. I hope in the future, it will be possible.

5) What are your future plans after this project?
A) Well, I am already the founder of a startup called Prastuthi, it is about building Social Skills and Communication and we have partnered with many colleges and companies to take seminars and lessons. I am also a part of "A World at School". I am the Global Youth Ambassador, I represent India at the UN. We at AWAS focus on making notebooks available to schools where children cannot buy them. I have taken inspiration from Norbu Sir from Little Angels school in the North East who walks around his school and gathers children from their household work to study instead.
6) What would be the one message you'd like to give our youth?
A) I am in my early 20s and I have done my engineering along with various competitions, projects, and social work. If I can do it, so can you. Whether it is to help out people, or to pursue your passions, there is always time. 24 hours is a lot if you think about it.
We all should take inspiration from this young helper and give a little back to the society.
Shweta Mustare. A girl living in Pune, India, waiting for life to give the big break. Blogger, Thinker, sometimes funny, always a weirdo.