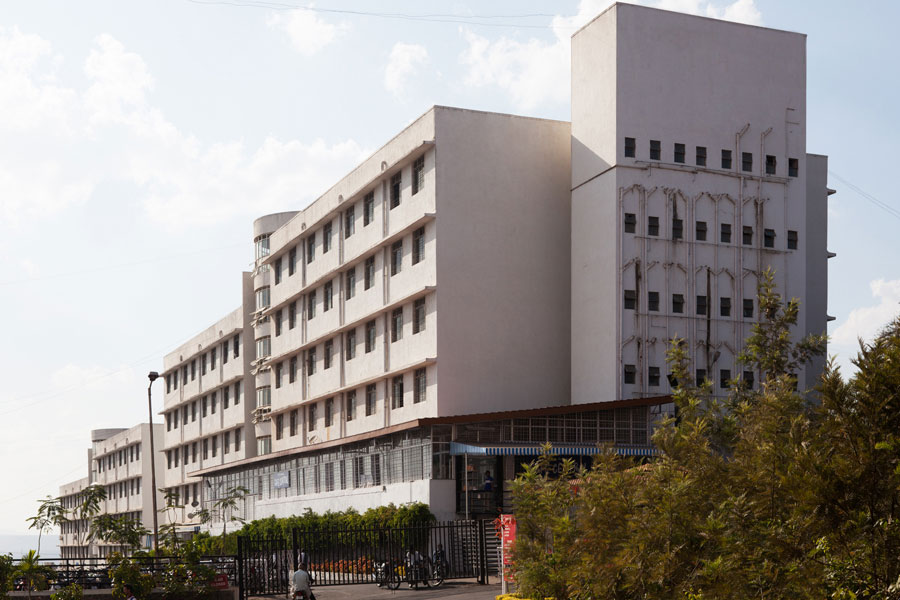 It is only the second college in Pune University to have started working in two shifts. Apart from the regular 1800, Mechanical and Electronics and Tele Communication Departments have 60 students each in the second shift.
Popularity Index
How famous is SCOE in Pune?
5 out of 10 students know about Sinhgad College of Engineering a.k.a Sinhgad Institute of Technology. May be its because of its location that people are unaware of its existence. But this college definitely deserves the recognition its getting.
Location
Where is SCOE located?
How to reach SCOE?
Address: S. No. 44/1, Vadgaon (Budruk),
Off. Sinhgad Road,
Pune – 411 041
40 mins from Shivajinagar Railway Station
35 mins from Kothrud Depot
Too far man! Way too far! I doubt whether this college even falls in Pune district. (Joke intended. Its THAT far).
Infrastructure
How big is the SCOE campus?
Sinhgad College of Engineering shares its campus with lot of other colleges. Although the campus in all spans out to be approximately 50 acres. The best part that you would really enjoy to read is that the campus is equipped with wi-fi connectivity! Yay!
The hostels are also fairly good. If you're an NRI then Hallelujah! You'll get better rooms! Wohoo! (But you gotta pay more though). And they also have a Smokin' Joes outlet in the campus itself.
Crowd
Can I spend my 4 years here?
The crowd mostly comprises of non-puneri students. You'll hear a lot of these statements:
Kay bae? Kay karun rahila?
You'll need some time to adjust but once you adjust it's a joy ride and you'll end up sobbing during the farewell event.
Extra Curricular
What else is there apart from studies?
SCOE conducts two events out which the major one i.e Sinhgad Karandak is the most popular cultural event in Pune. Students from all the colleges(not only engineering) in Pune attend this event that is also accompanied by celebrity presence. The other event is Excelsior which nobody gives a damn about.
Placements
Will I get a job?
Will I get placed?
Just like TCS raiding PCCOE, we have SCOE getting raid by Accenture every year. 250-300 odd students get palced in Accenture every year. The placements stats are embarrasing for the branches like Civil, Production, Biotech and Chemical engineering.
Faculty
Something to know about the teachers at SCOE
Some faculties are quiet impertinent to the students. Students prefer to avoid talking to them. And in some branches the faculties are new and inexperienced which makes the situation even worse.
Attendance
Is the college strict about attendance?
Attendance rules in SCOE are stricter from the outside and linient from the inside. If you are a defaulter the worst thing that would happen is that you'll have to pay a fine. No history of detentions yet. Reminds me of Salman Khan.
Fee Structure
Is studying in SCOE pocket-friendly?
The fees in SCOE are somewhere in the range of 90k-1 lac per year which is pretty much affordable in this era.
Most preferred by OMS students, SCOE Vadgaon is gaining its place in terms of rising demands during the online admission process. Definitley, good choice if you manage to end up here.
Got something to add?
Let us know in the comments below…
Campus Times Pune is an initiative taken by some enthusiastic students of Pune to entertain the "Netizens" by providing cool and trending content online. Articles from contributors who prefer keeping their identity anonymous, are published under our authorship. You can contact us with your articles by sending them to "[email protected]"