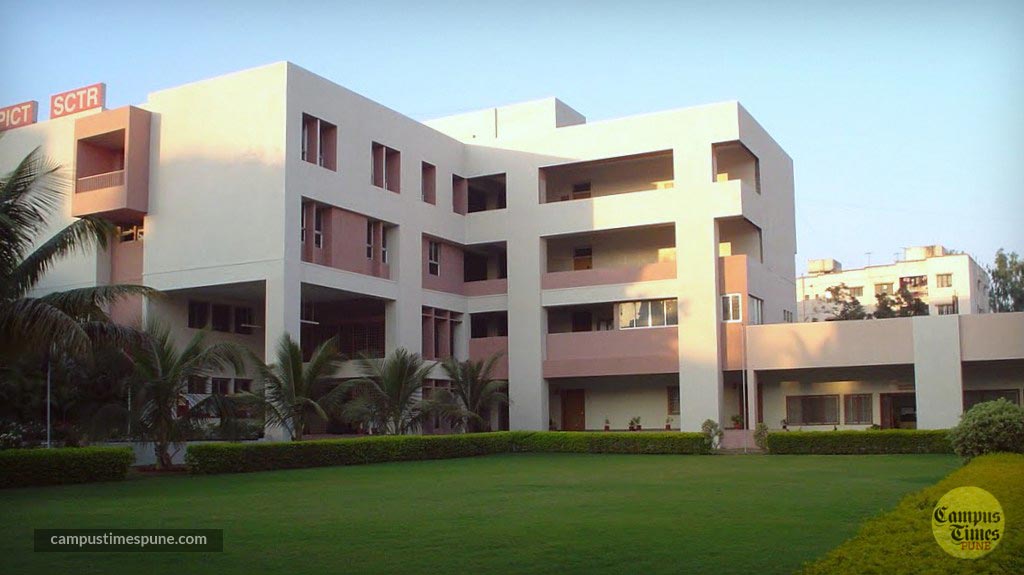 Pune Institute of Computer Technology, (or PICT) is a private engineering college located in Dhankawadi, Pune, India. Established by the Society for Computer Research and Technology in 1983. It offers degrees in Computer Engineering, Information Technology and Electronics and Telecommunication Engineering.
Popularity Index
How famous is PICT in Pune?
PICT is accredited by India's two major accreditation agencies – National Assessment and Accreditation Council [NAAC] and National Board of Accreditation [NBA]. One of the prime colleges in Pune, with a speciality in Computer Engineering and Information Technology, this college boasts of being one of the most renowned college all over India.
Location
Where is PICT College located?
How to reach PICT Pune?
Address: Sr. No 27, Pune-Satara Road, Behind Bharati Vidyapeeth College, Dhankawadi, Pune, Maharashtra 411043
7 mins from Katraj Bus Depot
40 mins from Shivajinagar Railway Station
Accessibility is a big problem here. We noticed localite students living in a hostel nearby college to cut down travelling time and costs.
Infrastructure
How big is the PICT campus?
Pune Institute of Computer Technology sits over 6 acres of land in Southern Pune. Very less free space with buildings crammed up on each other.
Crowd
Can I spend my 4 years here?
PICT has benefited to have the top-notch crowd with all the nerds and geeks, yet fun-loving students all over India, especially from the North. They are all enthusiastic and adventurous to explore and learn new stuffs.
Extra Curricular
What else is there apart from studies?
PICT has been known for some of the best events in Pune. PICT-IEEE Student Branch is a team of enthusiasts who conduct events and publish magazines (P.I.N.G- PICT IEEE Newsletter Group). They conduct a technical symposium – PISB Credenz, which is known to be one of the finest technical festivals in the country. PICT-ACM also exposes students to computer technologies and giving them an opportunity to interact with leading professionals. There many more interesting activities like Scientia, P.A.T.W. (Present Around The World) conducted by IET.
Placements
Will I get a job?
Will I get placed?
Placements are excellent in PICT with companies like Google, Morgan Stanley, NVIDIA, Cybage, Persistent, TIBCO, Accenture being the major recruiters. The average package a student receives is around Rs. 4-4.5 lacs/annum. There are also students who have bagged an extremely high salary of Rs 33 lacs/ annum by getting placed in Rakuten and Rs. 15 lacs/annum by getting placed in Google, NVIDIA and Morgan Stanley.
Faculty
Something to know about the teachers at PICT
Most of the faculties of PICT are well-qualified with a Masters or PhD on their name. PICT has renowned staff who have also authored Nirali and TechMax book publications.
Attendance
Is the college strict about attendance?
Attendance is stringent and 75% is the deadline for all the students. In the First Year students are also haunted by the fine they have to pay for low attendance.
Fee Structure
Is studying in PICT Pune pocket-friendly?
The fees is ~1 lac. Considering the name and its reputation it wouldn't be a bad decision to go ahead and enroll.
PICT Pune is very famous for CS/IT branches. If you get it, you take it without further questions.
Got something to add?
Let us know in the comments below…
Campus Times Pune is an initiative taken by some enthusiastic students of Pune to entertain the "Netizens" by providing cool and trending content online. Articles from contributors who prefer keeping their identity anonymous, are published under our authorship. You can contact us with your articles by sending them to "[email protected]"