Bharati Vidyapeeth College of Engineering, Pune is an engineering and technology oriented institute of higher education established in the year 1983 making it reaaaaallllllyyy old and reputed. This engineering college is the constituent college of Bharati Vidyapeeth (University). This college has had it's share of secrets and fun stories that no one would probably tell you about. So here we are presenting to you 13 things you would better wanna know before you enroll yourself to this college!
This is to bring a kind note to all our readers that none of the points given below are intended towards hurting anyone's sentiments whatsoever. The views expressed below are gathered from multiple sources from within the respective institute and are not made up by our team in any way. 
The Good And Not-So-Good Teachers
With a prestigious institute like BVP, you would bet that the faculty is pretty awesome too. Most of the faculty are really good and renowned having PhD degrees. But there are some who aren't that great…you know what I mean. We all have those "some" teachers in every college.
Practicals?.. What Practicals??
Practicals here are like those times your girlfriend joins you in a round of video games. It never happens.
The BVP campus in general is probably one of the best in the city! (Besides FLAME I suppose) Seriously.. it's HUGE! Apart from being really big it's also pretty well maintained and clean..which is something you rarely get to see in colleges here.
BVP being an autonomous college, clearing backlogs is no big deal. All you need is the right amount of "setting" with the right people, and you are through. *Cough Cough…M3..Cough*
When the NAAC committee is to arrive in college, you can bet that you will barely see any backlogs on your score card. Or at least that's what we have been told.
The "Back Market" as it is known around in college, is a street right behind the college which is kind of a hang out spot and a safe haven if you are having one of those unplanned and last minute bunking plans.
Attendance? Just Take It & Leave
Most lectures here are conducted just so that the teachers have a record of the attendance sheet with the students signatures on it. So just sign and forget all your worries about attendance!
The teachers who don't even conduct 1 lecture, have the highest fan following here! This owing to the fact that they bribe students with 6 attendance sheets but make an appearance for taking one lecture in one week.
The All Important College Fest ``BHARTIYAM``
Bhartiyam, the annual technical and cultural fest of BVP is said to be one of the biggest events in the whole of Western India! With footfalls crossing the 1000 mark every year, one thing can be said for sure, this is not your average festival. Get your socks on!
The size of the sports ground alone would leave you jaw dropped. A lot of the Savitribai Phule Pune University sports competitions take place on these grounds. Very well maintained!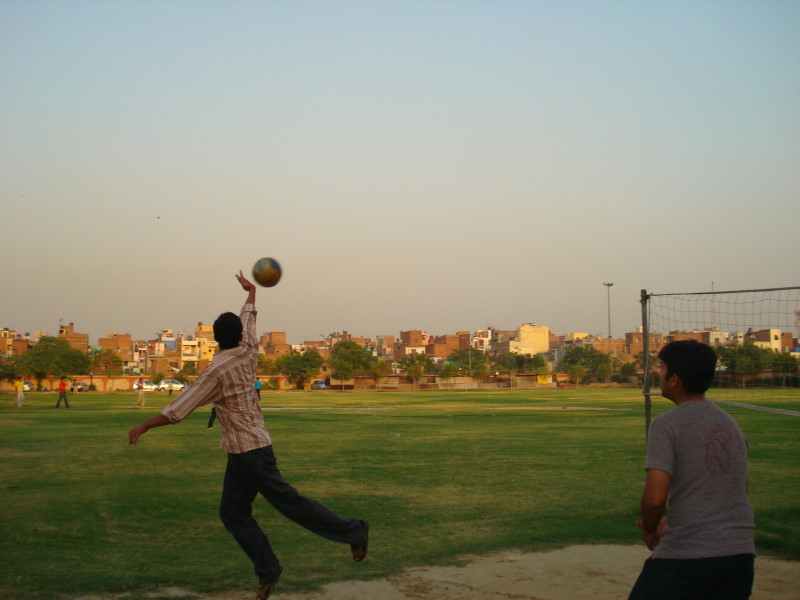 Courtesy: rajat.cam
T-Shirts for Sale! Whether You Like It or Not.
You gotta pay 500 bucks for the college t-shirts every semester. So for instance if you have 8 semesters…..do the math.
Every student is charged for a smart card that you have to carry with you at all times. But the catch is …you apparently never get to see them until the day you pass out from college.
Excellent Placement Records Lulz (sarcasm)
The internet is flooded with positive review of BVP's excellent placement records. Reality? 3 companies come in and pick up the top 5 students of the college. The End.
That was all for the BVP College of Engineering. If you think we missed out on some points, please enlighten us with your comment! That would be highly appreciated! 🙂
The following two tabs change content below.
Campus Times Pune is an initiative taken by some enthusiastic students of Pune to entertain the "Netizens" by providing cool and trending content online. Articles from contributors who prefer keeping their identity anonymous, are published under our authorship. You can contact us with your articles by sending them to "
[email protected]
"
Latest posts by Campus Times Team (see all)