Globalization has hit the areas of Science and Technology and it's established to stay in the long run and hence global competitiveness has become the trademark in all technical institutes. NESGOI is recognized by Government of Maharashtra and affiliated to the University of Pune, as well as an AICTE approved organization. It is a premier centre for excellence and has laid its foundation laid in the year 2010, Ever since its establishment has helped persistently to improve in both curriculum and extra-curriculum activities. An individual can experience the resources and facilities of relaxing and the calm peacefulness in this campus at once.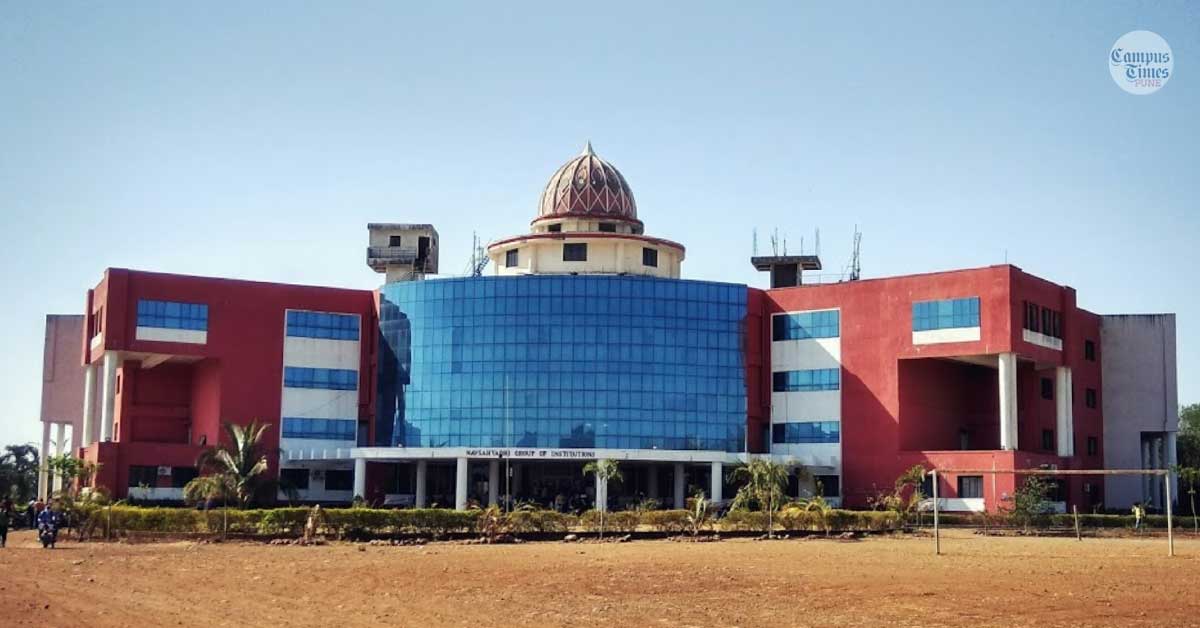 The organized structure of NESGOI trains the individuals to strongly root the philosophy of training and research that develops and emphasizes the intimate relationship between the knowledge of the practical application in the society. NESGOI provides a great platform for pursuing a designed academic pursuit.
Popularity Index
How famous is NESGOI in Pune?
NESGOI is one of popular college in Pune. In order to transform industries and lives of the individual creativity, innovative products structured environment & services are very much needed. NESGI provides a vast range of experienced talented processional programs that allows individual to shine in the area of their choice and capabilities the faculties & staff are highly qualified & experienced which will provide rich & stimulating learning opportunities to the student in this interest & career prospect.
Location
Where is NESGOI College located?
How to reach NESGOI Pune?
Address: Navsahyadri Group of Institutes, Sr. no 69 70 71 Naigaon[Nasarapur], Pune 412213.
Bus facility is available from Warje, Navale Bridge, Katraj, Swargate, Dhankawadi, Shirwal, Paragon Khandala & Saswad
25 mins from Warje.
20 mins from Katraj Bus Depot
Infrastructure
How big is the NESGOI campus?
Campus spread over 18 acres of land in eco-friendly and lush green
environment
Campus floor area more than 3.5 lacs sq.ft (approx.) for academic
 activities
670 sq.ft. floor area for each laboratory
Canteen with modern amenities of 4000 sq.ft.
Guest House with all amenities in an area of 500 sq.ft.
Separate girls and boys hostel with 500 students capacity each in an
area of 1 Lacs sq.ft.
Staff quarters for Professors in a total area of 500 sq.ft. along with
quarters for HODs and Senior Professors in a total area of 12 K sq.ft.
Open auditorium with seating capacity of 2000 students
Separate conference hall with seating capacity of 200 each
Separate hostels for boys & girls
Bank ATM facility at Campus
Sports Ground (Cricket, Football, Basketball, Volleyball, Badminton)
ARC at Navsahyadri
Bus facility from all routes
State of art Facility
Central Workshop with Modern Machines and Equipments
Women Grievance Handling Cell
Entrepreneurship Development Cell
Research & Development Consultancy Cell
Digital library with NPTEL and e-Journals
Robotics Club
Well –equipped Modern Laboratories
Gymnasium, Outdoor & Indoor Play Ground Facilities
Crowd
Can I spend my 4 years here?
NESGOI has all kinds of students, geeky as well as average. The best part is the environment molds the students to be an all-rounder.
Extra Curricular
What else is there apart from studies?
Avishkar-Cultural & Sport event
Transcend – State level Technical Event.
Technovation- State level Project competition
Summer Camp
International conference on emerging trends(ICETRESM)
Workshops
Placements
Will I get a job?
Will I get placed?
Being just seven years in Educational Institution, our placement cell is accelerated with zeal in mind for 100% placement of all. So in just five years we have made the healthy relations with industries in and around Pune so some of our recruiters are:
Western India forging, CapGemini, Cognizant, 3dplm, Parmar Technoforge, Finolex, Syntel, Webtunix, Fire Solution India, Asian paint, Avi Oils, Universal, Nvidia, Quick Heal, BMC Software, Tata Cummins, KPIT, Tech Mahindra, Wipro, Cisco, TCS, IBM, Infosys, Gullco, Essen welding, Garware gauges, Garware Bestrech, Wavatek electronics etc.
Faculty
Something to know about the teachers at NESGOI
Dedicated team of highly qualified and experienced faculty members using Online Teaching and learning software to supplement classroom teaching.
Attendance
Is the college strict about attendance?
NESGOI is strict about attendance. 75% attendance is mandatory. Strict actions are taken on the defaulters or in the worst case even detained.
Fee Structure
Is studying in NESGOI Pune pocket-friendly?
The fees structure is in between INR 55,000-85,000/-.
If you get admitted in NESGOI college then you will, for sure, spend the 4 years of engineering without any regrets.
The following two tabs change content below.
Campus Times Pune is an initiative taken by some enthusiastic students of Pune to entertain the "Netizens" by providing cool and trending content online. Articles from contributors who prefer keeping their identity anonymous, are published under our authorship. You can contact us with your articles by sending them to "
[email protected]
"
Latest posts by Campus Times Team (see all)