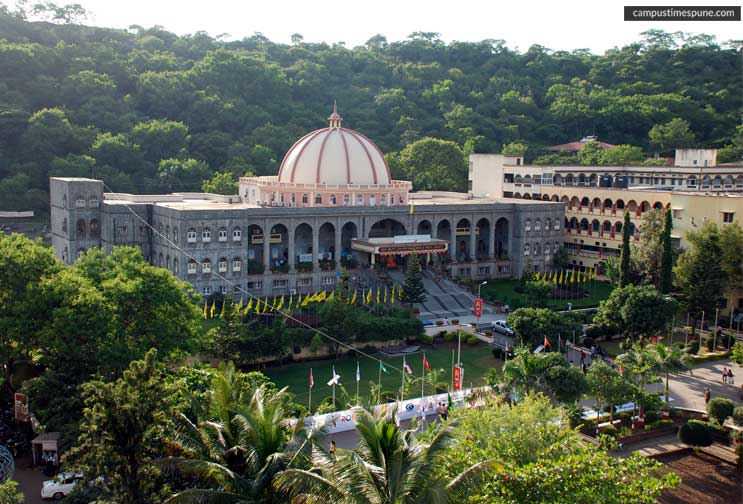 Maharashtra Institute of Technology (MIT Pune) is an engineering college affiliated to the Savitribai Phule Pune University, India. Established in 1983 by Vishwanath D. Karad, it is among the first engineering colleges in the private sector in Maharashtra.
Popularity Index
How famous is MIT Kothrud in Pune?
MAEER'S Maharashtra Institute of Technology (MIT), Pune is among the top most engineering colleges in India. It is mainly known for smart folks, artists, hot girls, hangout spots around the campus and overall a healthy student life in Pune.
Location
Where is MIT College located?
How to reach MIT Pune?
Address: S.No.124, Paud Road, Kothrud, Pune, Maharashtra 411038
10 mins from Kothrud Bus Depot
30 mins from Pune Railway Station
If you're coming from PCMC area then you can board a bus that goes to Kothrud Bus Depot.
Infrastructure
How big is the MIT campus?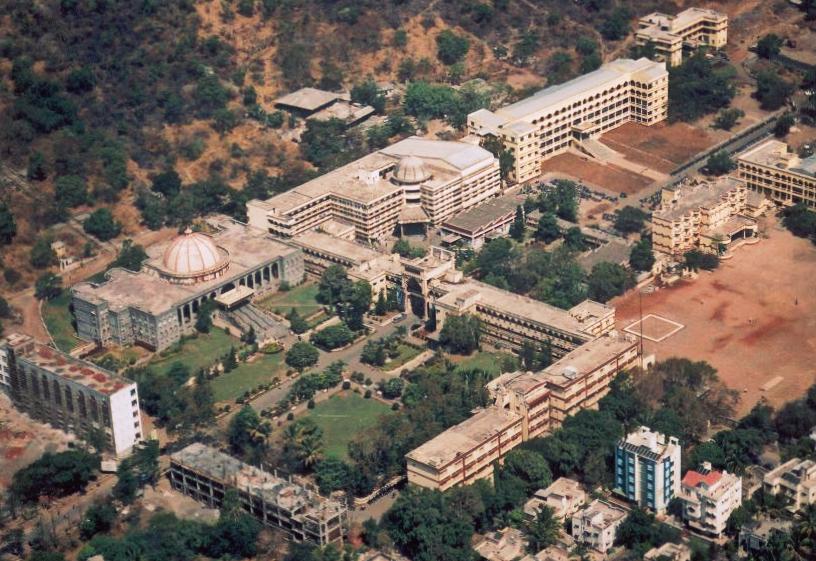 MIT seems to be another big city with its own kingdom. Amazing campus and initially your legs may ache walking for such a long distance, mind you, inside a campus! It has a 17 acre campus, yes, you heard it right, '17 acre'!!! The campus also houses the World Peace Center, the UNESCO chair for Human Rights, Democracy, Peace and Tolerance.
Crowd
Can I spend my 4 years here?
MIT has all kinds of students, geeky as well as average. The best part is the environment molds the students to be an all-rounder. Some students also go ahead to be great musicians, actors, entrepreneurs and writers.
Along with that, MIT Pune has some great places to hangout within as well as at a walking distance around the campus. Which means you will never get bored as you would in some other campuses in the city.
Extra Curricular
What else is there apart from studies?
MIT hosts Robocon India in collaboration with Doordarshan. They also have a National Level Inter-Engineering Sports Meet, "MIT SUMMIT" which consists of over 14 disciplines in sports. Students showcase their exuberance by getting involved in groups like
MIT Robocon
Tech Tema
SOURABH
MIT BAJA
Piranha Racing
MIT E-Cell
GRACIA – The Annual Gathering
Renowned events like Intechxication, Axlerate conducted in MIT, are also widely participated by students all over the city. MITCOE also participates in Firodiya Karandak (An inter-collegiate competitions of plays). And who can forget the student parliament? The Bhartiya Chhatra Sansad is three-day programme organised every year at the prestigious MIT Pune.
Placements
Will I get a job?
Will I get placed?
Best placements at MIT with major recruiters including 3DPLM Software, Alfa Laval, Inautix, ZS Associates, Zensar, JP Morgan, IBM, KPIT Cummins, Loreal, Bajaj Auto, NITCO etc. You name the company and you will find it in the list. Students get an average package of Rs. 4 lac/annum while there are few who even manage to bag a package of Rs. 13 lacs/annum. Around 120 companies visit per year.
Faculty
Something to know about the teachers at MIT
The faculty of MIT are probably the best ones in the business after CoEP. Most of the senior faculties are well-renowned in their field of expertise.
Attendance
Is the college strict about attendance?
MIT is strict about attendance. 75% attendance is mandatory. Fines to the tune of INR 500 levied on the defaulters or in the worst case even detained.
Fee Structure
Is studying in MIT Pune pocket-friendly?
The fees structure is a whooping INR 1,15,000. A huge amount! But when you see the campus you suddenly melt and convince yourself to pay it all.
If you get admitted in MIT college then you will, for sure, spend the 4 years of engineering without any regrets.
Got something to add?
Let us know in the comments below…
Campus Times Pune is an initiative taken by some enthusiastic students of Pune to entertain the "Netizens" by providing cool and trending content online. Articles from contributors who prefer keeping their identity anonymous, are published under our authorship. You can contact us with your articles by sending them to "[email protected]"