What happens when you're a single woman working in the throbbing city of Mumbai and have no place to live? What happens when the landlord asks you to come home at 8 and not bring any guests unless you give a written request, and what if boys aren't allowed even after that? (Basically, you're living in a hostel)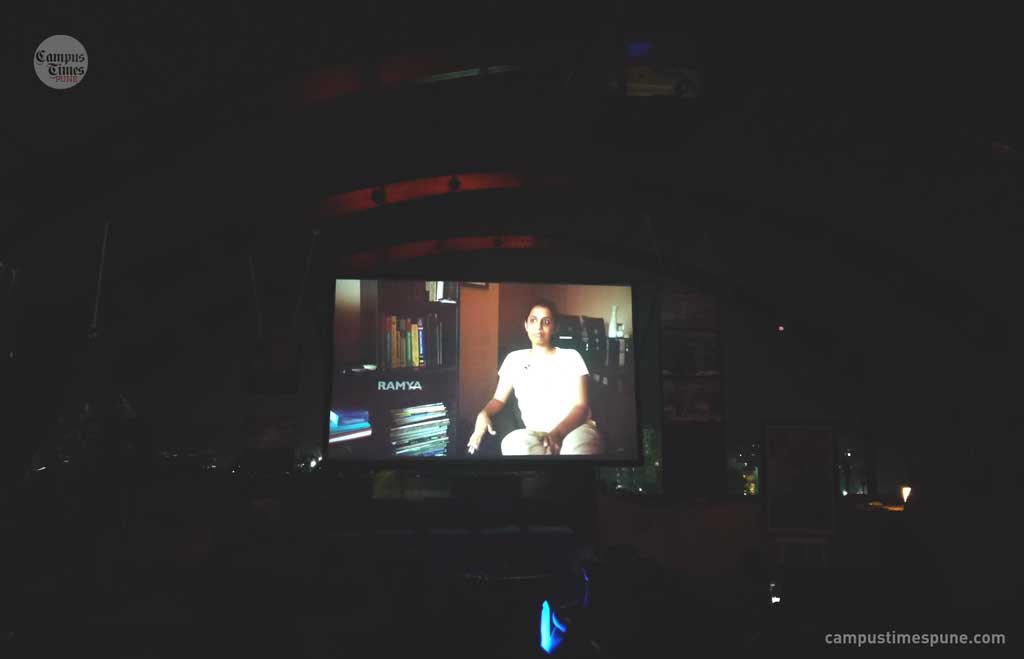 Image Courtesy: Shweta Mustare
I had the chance to attend the screening of Bachelor Girls, a documentary by Shikha Makan at Lost The Plot, Aundh. With an open terrace and a beer in hand, this was the perfect evening for all liberals to come together and discuss the pressing issue every girl faces regarding housing in Mumbai.
READ ABOUT – 13 Amazing Places to Chill & Hangout in Aundh Area | Pune
Shikha was kind enough to answer a few questions about the mindset about people and why only document the trouble girls go through, what about the men?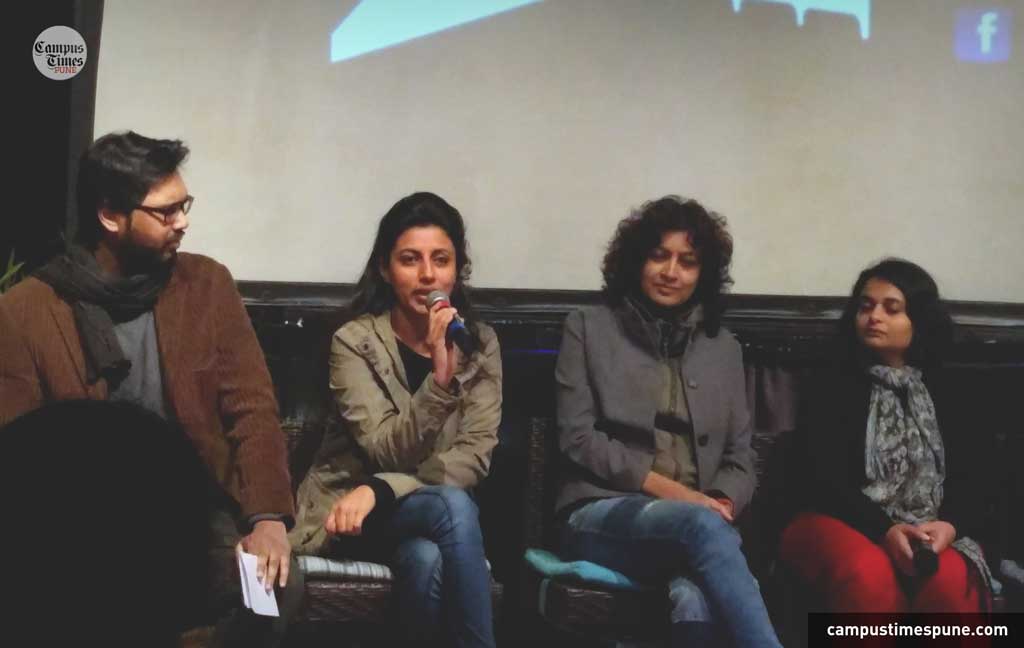 Image Courtesy: Shweta Mustare
Because it is a double baggage for girls:
They're Muslim AND have lady parts
If they're single AND have two X chromosomes
If they're in a job which society thinks isn't respectable AND if they've got a potential baby maker in their tummies.
So that's why is it even more difficult for girls to find a home at night in the city of Dreams.
"Chote kapde allowed nahi hai, Men allowed nahi hai, Alcohol allowed nahi…"
**Poker face**
"Aur aap non-veg toh nahi ho na?"
This is the typical conversation any girl would go through when meeting the broker or the landlord. Some have even gone a step further and included this in their contracts. Because once they find proof that you are in fact a non-vegetarian (it doesn't matter if you don't bring meat home), you'll still lose the roof over your head.
Having a partner ensures the heart that there's someone to go home to and everything will be alright. But not if you're a tenant. Live-in relationships are frowned upon even in the most fast-growing city of India.
"Sun aaj break up karte hai, mujhe uske alawa ghar nahi milega."
Its comparatively (notice the word 'comparatively') easier to get a rented apartment when you're single rather than with your partner. Landlords or even society members snooping in at who visits your home and what time do you come back at night has become every common.
"Tumhare ghar ke saamne bohot chappal rehte hai, kitne logo ko bulati rehti ho?"
Sex is such a taboo amongst Indians that they have started ignoring it's existence. When their kids ask the 'bees and the birds' question, they answer with the "Bhagwan ne tumhe humare goad mein dala."
Goad mein hi daalna tha toh hospital mein kyu gaye? Beach par jaate!
I'd get better pictures of me being 30 minutes old.
And their minds have registered that the only social commitment women can do is produce babies.
If you're a single woman of 37, why aren't you married yet?
"You want me to have a man in my life? I can start a live-in relationship."
No, just get married na, that way if you have kids, no one in the colony will have a problem with you.
"So the only way for me to get this apartment is to prove my womb's fertile enough to raise kids who you'll end up bullying?"
And what if I don't have a man in my life, I'm just working, paying my rent, taxes and doing all the duties that a citizen should do? They'll still find flaws at my work timings and my short clothes.
This needs to be said out loud:
I'M NOT STAYING AWAY FROM MY PARENTS TO HAVE SEX AND GO WILD WITH MY LIBIDO. I'VE GOT AMBITIONS AND AN ACTUAL JOB, UNLIKE YOU SNOOPING SADISTICS!
All the room for Racism, Sexism, Misogyny and Profession Discrimination
"You're a single woman? No."
"You're a divorced woman with no kids? No."
"You're a divorced woman with one daughter? Still no."
"You're a Muslim? No."
"You're a foreigner?" No."
"You're an actor?" No."
"You work in PR?" No."
"You work in a profession I don't understand? No."
"You belong to a class I have judged about without thinking? No."
The above statements are just the tip of the iceberg. What happens next if you try arguing with the other person is beyond imagination. You'll feel pity for them and yourself and you'll start wondering how can a person be so illogical.
READ ALSO – 4 Things The Movie PINK Taught Me To Do As A Girl
Kalki Koechlin's Experience
Kalki has shared her views in this movie. Being a divorcee with no kids, she too, despite being a famous face, found it difficult to find a house without having to answer questions. Imagine even the people living lush lifestyles as Kalki still have their minds narrowed down to society's beliefs of a perfect woman.
"They all want to watch your movies and click pictures of you and their kids, but no one wants to give you shelter."
Kalki's mother went through a lot of rough patches in her life because she wasn't Indian, and so did Kalki because of her non-native looks. Even after living 40 years in India her mother still has to answer questions in this so called 'laid back' country of ours.
Home is a place you're supposed to run to when things fall down, but the living situations have made us fear getting back to our apartments with staring peepholes and whispering walls.
Shweta Mustare. A girl living in Pune, India, waiting for life to give the big break. Blogger, Thinker, sometimes funny, always a weirdo.