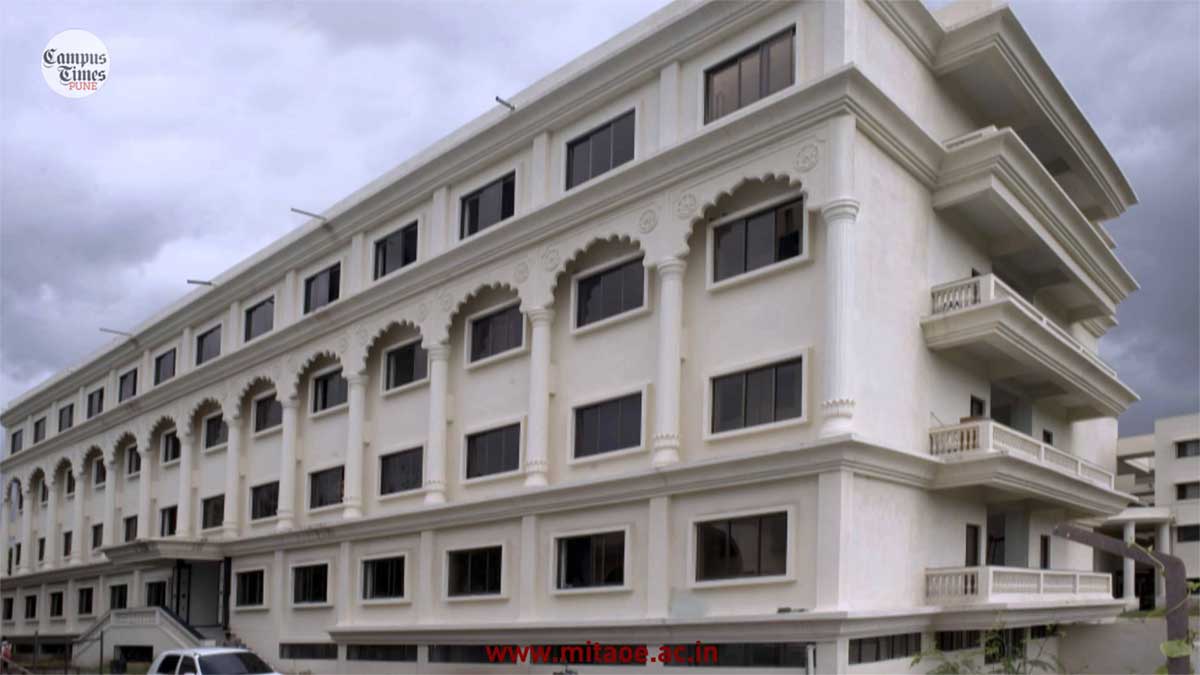 MIT Academy of Engineering (MITAOE Alandi) is now an autonomous institute from (2016-17). The college was established in 1999, offers different UG and PG degrees. Yes, this college is one of the three colleges of MIT Group of Institutions. Here are the 13 things you would better wanna know before you enrol yourself to this college!
This is to bring a kind note to all our readers that none of the points given below are intended towards hurting anyone's sentiments whatsoever. The views expressed below are gathered from multiple sources from within the respective institute and are not made up by our team in any way. 
Well college is situated in Northern part of Pune, 20 kms from Pune railway station and 15 kms from Pune airport. The area is remote and village like. Of course it's a religious place and you can find many Temples around you. People around are religious and helpful. The area is very peaceful and silent far away from city chaos.
Love cleanliness? Then Voila!
A brisk walk in the campus, would give you an impression that it's the cleanest place you've ever visited.  Right! You would find people cleaning the place, thrice a day. If you walk along the corridor you can find the sanitary staff cleaning your foot prints behind you.
MIT AOE hosts national and International Robocon. And being in the college you can be a part of the event. Well this gives you exposure to various international and national level technologies and apart from that you can end up making many good friends around the globe.
You'll become Omniscient. Literally!
Well college campus is not so big and this is the reason you end up knowing almost everyone in your college. You may find the college a bit crowded because engineering along with arts and even 12th students study under the same roof.
The place where the college is situated is far from the city and you will not find any place to hang around with friends. It will take minimum 30 mins to reach a good restaurant. Even the nearest movie theater is 12 km away.
The college has very good placement record from last few year and the packages are also quite good. Almost everyone in the college gets placed and if you are a computer engineer, dude no one can stop you from getting placed.
You read that right, you will not find non-vegetarian food near the college. Selling and eating non-vegetarian food is not allowed in the whole area. No restaurants serve non-vegetarian food here. Chicken lovers may have a harsh time.
Fresher's Party? Fuhget it!
If you are hoping for a good fresher's party in the college and planning to have a blast, then staahp!  There is no fresher's party in the college. Lay off your dreams of wearing a cool dress and impressing others at fresher's party.
Ohk let me explain. We have this muddy piece of land that the college officials like to call – a playground. But it's more like a muddy kusti ring. We have parking space, yes but then we use that to play cricket and basketball! Phew!
Well, when you visit the campus you will find that everyone have turned on their paavam mode, for those dear ones who want to know meaning of "paavam" can visit our campus or Google it.
Greenery, Greenery Everywhere!
Well that's about it. We have a forest kinda plantations in and around the campus. Lush green sight! We love it!
Well, now that the college is an autonomous institute, it is one of the expensive colleges in Pune to study. For hostel also you have to cough up a bit extra amount but I must say that you get value of your money. But then again, the experience varies from person to person so can't really comment on that.
Nerds and Scholies All Around!
I think most of the students here are like "CHATUR". You will rarely find free space in the library, most of the time library is full of students studying.
That was all for the MIT AOE. If you think we missed out on some points, please enlighten us with your comment! That would be highly appreciated! 🙂
Special thanks to our super awesome Campus Times Ambassador for MITAoE, Sumit Kumar, for helping us to get this article published.
Don't forget to share this honest review of MITAOE Alandi with your network. Join Campus Times Pune on Facebook, Google+ & Twitter. Also do subscribe our YouTube Channel. Click on Push Notifications to get notified whenever we publish a post.
The following two tabs change content below.
Campus Times Pune is an initiative taken by some enthusiastic students of Pune to entertain the "Netizens" by providing cool and trending content online. Articles from contributors who prefer keeping their identity anonymous, are published under our authorship. You can contact us with your articles by sending them to "
[email protected]
"
Latest posts by Campus Times Team (see all)