FLAME Kurukshetra drummed up a lot of excitement and hype over the course of 4 days filled with dance, entertainment, rocking bands & nervousness.
Yep. Nervousness was an add-on element that was brought about on campus by the one and only… *drumroll please* …. NERVOUS NILESH!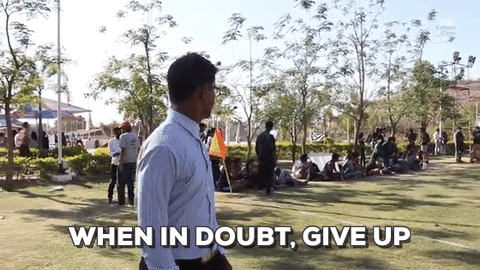 #NervousNilesh at FLAME
Kurukshetra 2017 | February 16th – 19th
Nervous Nilesh is back with a nervous bang with his awkwardness and utter lack of social skills to attend crowded places and face people with some awkward questions.
This time, we were at FLAME, Pune covering their event – Kurukshetra 2017 in association with Couchfeed.com. This college with its scenic beauty with some pretty girls was an apt location to showcase our Nervous Nilesh at large. Enjoy the video 🙂
Watch him as he gets sweaty panic attacks (so cool) and indulges in forced social interactions. This non scripted video, first of many, will tickle your funny bone. Use #NervousNilesh while sharing on social media.
Do you want him to cover your college fest?
Contact us
and our team will come and cover your college event in Pune!
Shweta Mustare. A girl living in Pune, India, waiting for life to give the big break. Blogger, Thinker, sometimes funny, always a weirdo.