The college is affiliated with the University of Pune and comes under the Maharshi Karve Stree Shikshan Sanstha's group of institutes. It is located in Karve Nagar, Pune. So here we are presenting to you 13 things you would better wanna know before you enroll yourself to this college!
This is to bring a kind note to all our readers that none of the points given below are intended towards hurting anyone's sentiments whatsoever. The views expressed below are gathered from multiple sources from within the respective institute and are not made up by our team in any way. 
It is the only architecture college in all of India, and probably the world that is only for girls.
Yes, it can get quite overwhelming to study in an all-girls college at times, but trust me it is like any other regular college with its perks and setbacks.
Cummins College of Architecture
No one recognizes the college if you say Dr. Bhanuben Nanavati College of Architecture, because the college used to be within the famous Cummins College of Engineering campus and cannot be identified singularly. Many a times one has to say "I study in Cummins college of Architecture" and then people understand what you mean.
BNCA is Asia's Best Architecture Institute
Dr Bhanuben Nanavati College of Architecture (BNCA) for women has been named Asia's best architecture college for the year 2014-15 on the basis of architecture studies and research carried out by the institute.
This is the reason why it is generally the number one preference during college selection irrespective of catering to a minority.
The only Digital Architecture Course in India
It is the only college in India that offers a Master's degree in Digital Architecture. The students are provided ample exposure to parametric architecture and latest technologies and softwares pertaining to Digital Architecture.
There are facilities provided for the same like computer aided fabrication laboratories, 3D printers and robotic interface.
International Collaborations
BNCA is a member of UNAI (United Nations Academic Impact Programme):
BNCA is one of the very few colleges in India that has an International Cell so that students can nurture a sense of cultural understanding and be global citizens.
It partners with various universities and organisation all over the world to promote student exchange programmes, study abroad programmes, joint studio/workshops, international tours, etc.
The time of the year that students await the most, the annual cultural is one of the most happening events in Pune comprising of several sub-events like orchestra night, MEZCLA Winter Bazaar that takes place during Christmas season, fashion show, dance performances and musicals.
This is a really a place where you transform through five years of your life and every girl walks out a fashionista. And it's not like you're forced into it, it's the atmosphere that produces the metamorphosis.
And you'll get compliments for everything new that you try.
Since the college is located within the city itself, it's comparatively more convenient to bunk lectures with your gang, and go on long drives or get some good food, unlike several other architecture colleges, that are located on the outskirts with no eateries nearby and nowhere to escape to.
When not attending lectures students are found devouring a variety of cuisines, in the lane at the end of the road. The place literally has every kind of provision, you name it!
Don't Miss – 13 Places to Eat and Hangout Near BNCA and Cummins Campus
The college courtyard is the most beloved space in the college, bean bags, mini theatre effect, tuck shop, et al. It is a complete package to make a perfect lounge.
There are plenty of student hostels or PGs in the vicinity and a major chunk of the students are from outside Pune. It's pretty easy to distinguish, the hostelites are the ones who reach on time for all lectures because they live 5 minutes away from campus, but the localites are the students who take them out when they feel like bunking because almost all of them own a vehicle to travel around Pune.
It's submission time and all you have on your mind is when is the next time you would get to sleep. By the end of your time at architecture school, you and your friends would have tried every sleeping cycle under the sun. You'll see students making their beds beneath desks in the studio, and some going for 80 hours without sleep.
But there's always more work to do than you can produce and you almost always cross the deadlines. But your classmates are shoulder to shoulder with you in this one so there's nothing to worry about.
The relative study programme, or settlement study which a part of the annual architecture syllabus is when students are taken to some different part of the country to document a particular hamlet or community.
The study programme is compulsory for all students and it is the time when you make really friends and spend a lot of quality time. This is when you make real memories that will last a lifetime.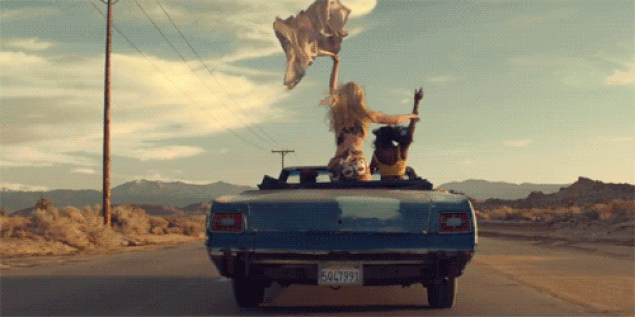 That was all for the BNCA Pune. If you think we missed out on some points, please enlighten us with your comment! That would be highly appreciated! 🙂
We're looking for writers from BNCA Pune!
Don't forget to share this amazing post with your friends in BNCA Pune. Join Campus Times Pune on Facebook, Google+ & Twitter. Also do subscribe our YouTube Channel. Click on Push Notifications to get notified whenever we publish a post.
Campus Times Pune is an initiative taken by some enthusiastic students of Pune to entertain the "Netizens" by providing cool and trending content online. Articles from contributors who prefer keeping their identity anonymous, are published under our authorship. You can contact us with your articles by sending them to "[email protected]"