TEDxSCAC was conducted on the 16th and 17th of April, 2021 organized by the Symbiosis College of Arts and Commerce, Pune, Maharashtra, and was the first TEDxSCAC'21 event to be conducted virtually.
The two days of the event were a quintessential culmination of some of the most extraordinary and consequential minds of the country who shared their distinct ideas and experiences with the audience.
The event proceeded on the 16th with a discussion on art and the importance of determination with Ms. Anmol Malik (Author, Singer, and Songwriter) and then indulged in the intricacies of Indian history and culture and the concept of social activism with Dr. Nanditha Krishna (Environmentalist, Historian, and Author).  The audience also acquired some unheard nutrition and health tips from one of the leading nutrition experts in the country with Ms. Soumya Gupta and reached for the stars and the complexity of the universe and space travel with Dr. G. Madhavan Nair (Former ISRO Chairman).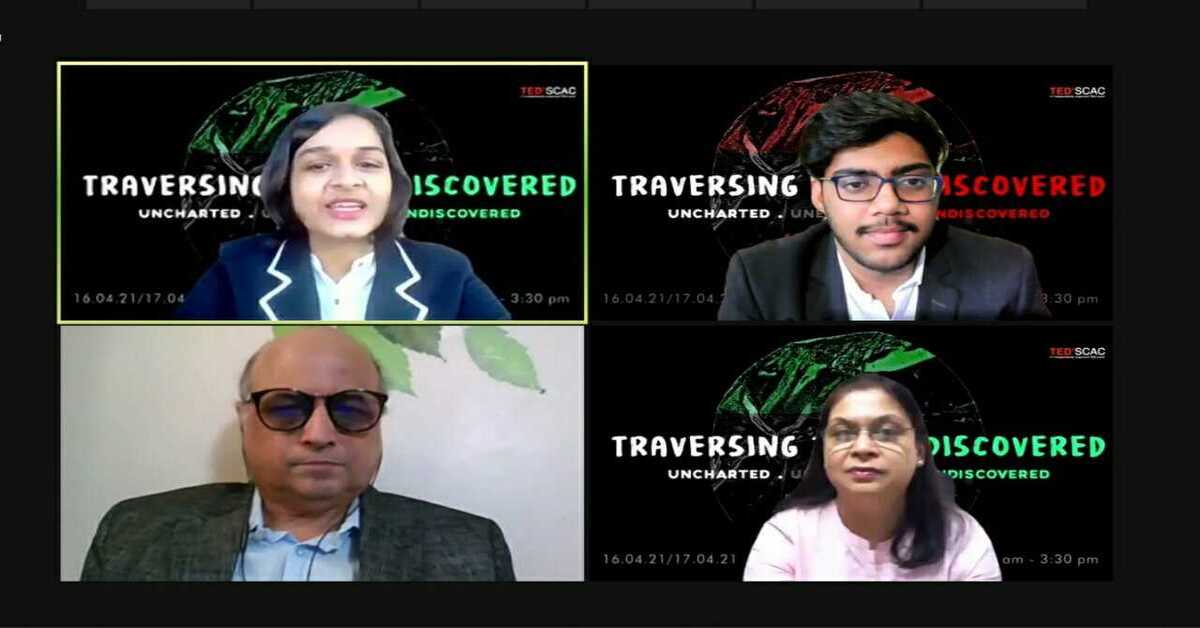 On the 17th, another set of distinguished speakers graced the event. The audience was inspired by the incredible story of a woman who broke glass ceilings with her exceptional achievement in the world of modern aviation with Captain Zoya Agarwal (Commander Boeing-777) and was also unparalleled intrigued by the concept of supernatural science with Mr. Jay Alani (Paranormal Investigator). To top it off, Dr. Darlie Koshy (DG & CEO, Apparel Training and Design Centre) spoke about the importance of design in our everyday life and the post-pandemic world following which spectators delved into some of the mysteries of life and success and the wisdom of Chanakya in the modern-day world with Dr. Radhakrishnan Pillai (Chief Mentor: Chanakya Anvikshiki).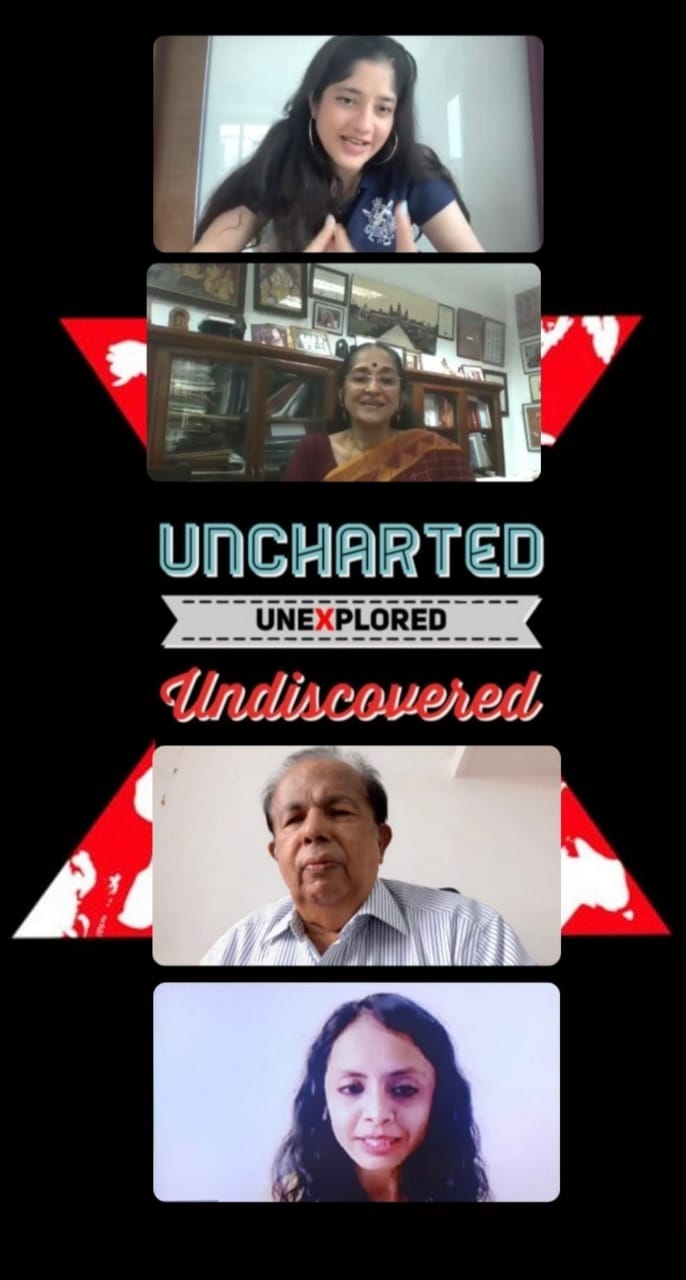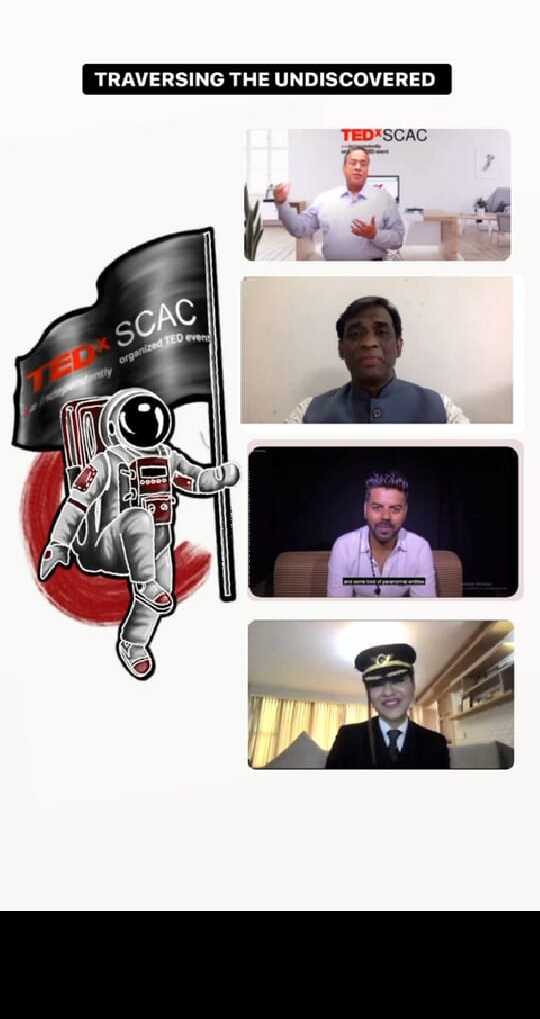 Want To Know More About TED Events? Click Here
We also witnessed some soulful and dynamic artistic talents from around the country as well as the very students of the Symbiosis College of Arts and Commerce.
In addition, through this journey as part of TEDxSCAC'21, the platform helped others understand the importance of empathy and giving back to society with the 'Benevolence' Social Media Campaign and helped interact with some of the brightest minds and alumnus of SCAC with Symbi Talks – The Official Prelude and not to forget, discussed global issues and solutions with state-of-the-art S.T.I.R by TEDxSCAC Think Tank session.
The event was mentored by the Principal Dr. Hrishikesh Soman and the faculty organizer and licensee Dr. Sharayu Bhakare.
It was also managed and coordinated by the student organizers Shreya Khuntia and Mallar Chakraborty.
 Read More About Symbiosis Institutes- Click Here
Anurag is an inquisitive budding Engineer.
Being perfect at his job is his watchword. Persistent learner, Aesthete photographer. Football , memes & Game of thrones fanatic.