For the Brainiac's, the techies, the fashion holics, the party people, the wannabes, and the vellas, D.Y. Patil College of Engineering presents TANTROTSAV 2k16 – a technical fest for everyone.
TANTROTSAV 2k16 is all about the vibe, the energy and of course, the technical, geeky stuff. Witness a 3 day long exuberant journey with us. Participate in the euphoric extravaganza and experience the wondrous ride with us!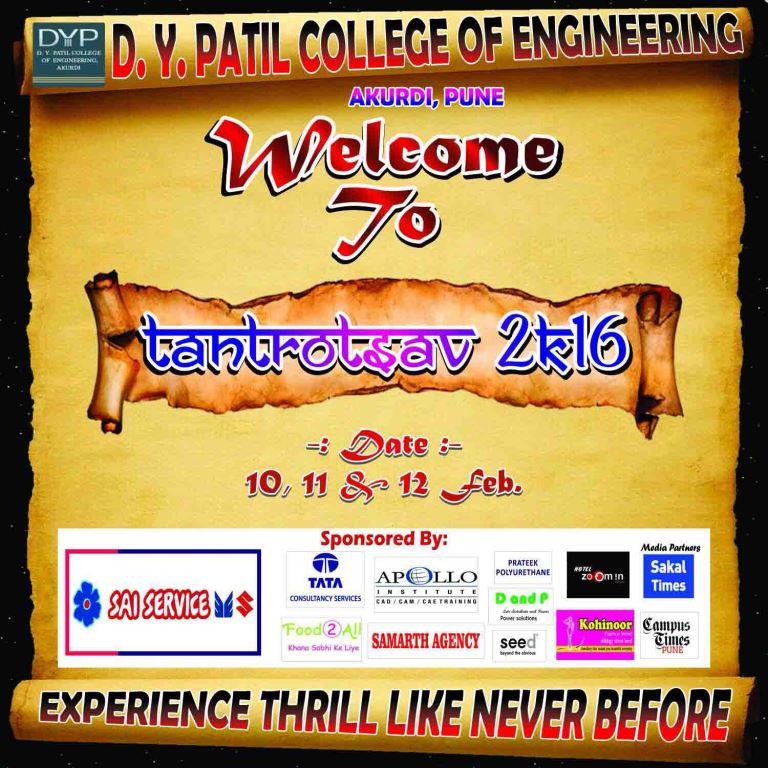 DYPCOE, over the years, has been engaged in organizing such events and offering students a platform to display their creative side of the personality.
We have more than a couple of dozens of events and the best thing? They all come with a twist. From workshops to games to quizzes to competitions, we have it all!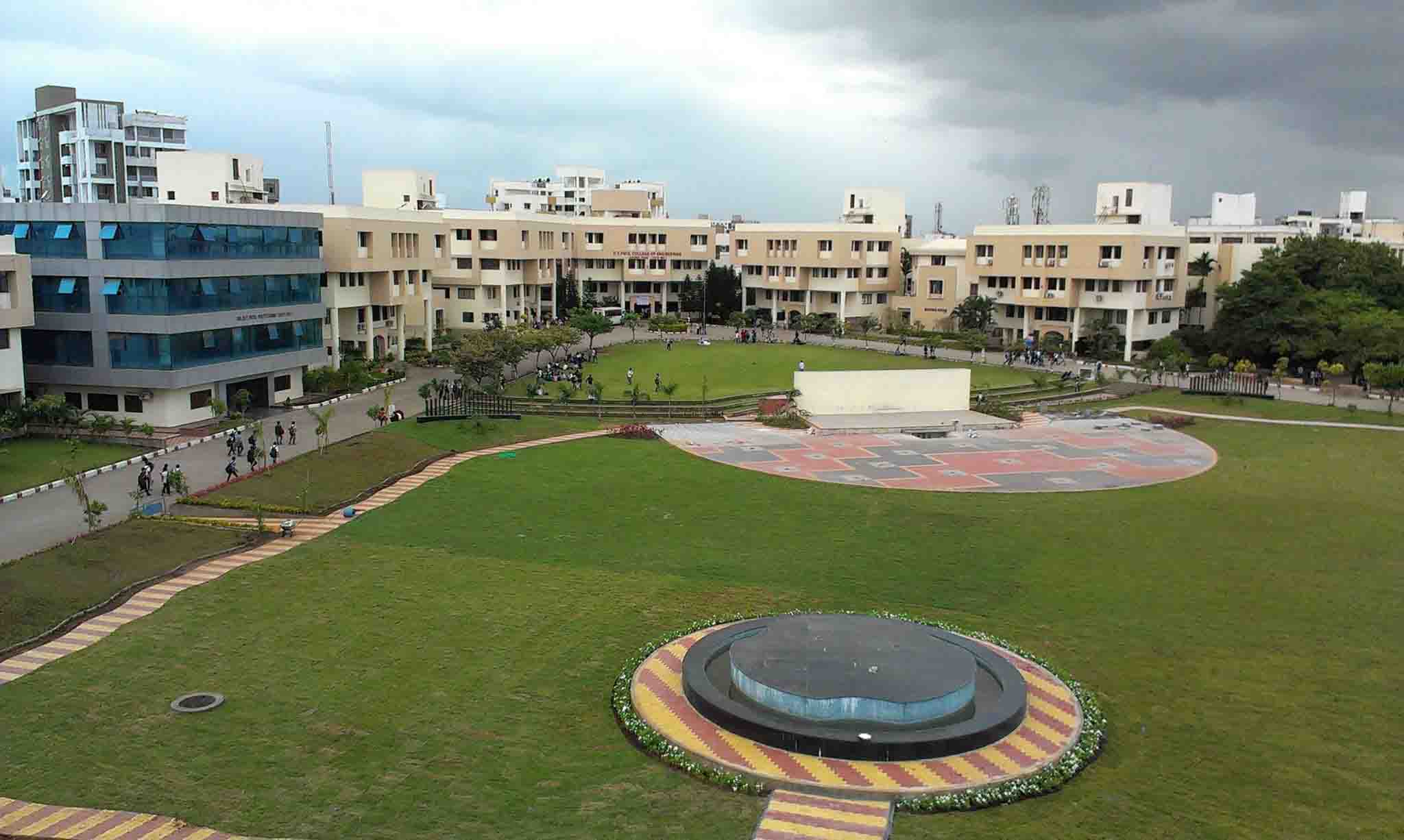 Here's what we have in our bag:
IC Engine Car Racing (The Burning Cars)
National Event
To build up wireless remote controlled machines, powered by "INTERNAL COMBUSTION ENGINE" which is able to tackle sharp turns and ascending and descending slopes.
Love the Roadies? You don't want to miss this one!
The objective of this competition is to complete the predetermine path with a provided remote controlled robot. Two person team, one in blinded and the other one needs to give directions to the blinded one.
The motive is to design a wired/ wireless robot being autonomous or manually controlled machine that is capable of completing the ALL TERRAIN Arena successfully in minimum time.
This competition will be held between two teams decided by the coordinators. The team which score more goals will be declare as the winner of a game.
Googler is all about searching (obviously, as the name suggests). A topic will be provided by the coordinators of the game and the participants have to search the internet to find a particular clue. The participant getting the clue first, wins!
The event is somewhat similar to Treasure Hunt but in Computer Science way. In this the participants would need to solve the tricky questions or code in order to get the next clue, the team which get through the last clue first will win.
To prepare a non-power driven glider. The glider is to be thrown by physical means (with hand, bow, etc.) from a 15 feet raised platform. Each participant will be given 3 attempts and the best amongst it will win.
Tantrotsav Important Links
Campus Times Pune is an initiative taken by some enthusiastic students of Pune to entertain the "Netizens" by providing cool and trending content online. Articles from contributors who prefer keeping their identity anonymous, are published under our authorship. You can contact us with your articles by sending them to "[email protected]"