A year's wait of the students of Symbiosis Law School, Pune ended with the successful completion of their annual fest, SYMBHAV.
Symbhav 2016 was claimed by the students to be the first of its kind  as it was supposed to be bigger and better than ever. Three months of hard work by the Symbhav committees finally paid off as Symbhav 2016  turned out to be a grand success.
The theme this year was "The Great Indian Dream".
Beginning with the disclosure of the theme through a panel discussion with eminent economists, Symbhav 2016 saw a fabulous opening along with dance performances and a law theatre which was entirely covered by Bloomberg Television.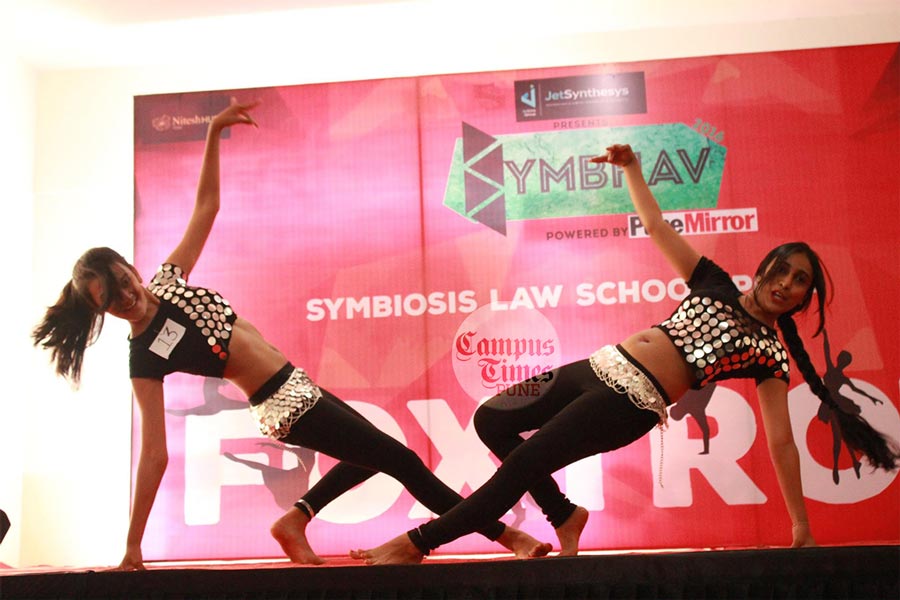 Symbhav 2016 had a large number of interesting events with amazing cash prizes. the moot court competition saw around 18 teams coming in from National Law Schools as well as from private universities like Amity Noida.  From "Ablaze", the fashion show to "Gear Heads", "Crescendo" to "Counter Strike", every event was participated in with huge enthusiasm and interest.
With stars like Kailash Kher, Teri Miko and TVF Pitchers performing for the pronite, along with some amazing sponsors like Jetsynthesis, Symbhav 2016 went past most other college fests in Pune when it came to the pronite line-up.
The volunteers from the Event Management Committee and the Hospitality Committee along with the Disciplinary Committee put in more than the best that they could ever give which was evident from the way they co-ordinated and worked with dedication and diligence and with the "swag" which they say is present in their blood.
Also the in-station and out station participation was huge with students coming as far as from Indraprastha University, Delhi and NLU, Kochi with events like Hog Mart and Campus Princess grabbing the most participation and audience as well.
Last but not the least, Symbhav 2016 was a success and not a farce in the name of success. The efforts and the enthusiasm put in by the students could be seen in the arrangements and the way every event was handled and taken care of. Despite a few shortcomings which includes the marketing for the flash mob and some other minimal problems which are obvious in every fest, Symbhav 2016 lived up to its expectations and the students' efforts did not go in vain.
Hence, as it is rightly said, "Alls well that ends well."
Img Courtesy : Symbhav Facebook
Honest Event Reviews : Symbhav 2016 (Symbiosis Law School, Pune) | Ananya Bose
Review Overview
Summary : Symbhav 2016 was a success and not a farce in the name of success.
The following two tabs change content below.
Campus Times Pune is an initiative taken by some enthusiastic students of Pune to entertain the "Netizens" by providing cool and trending content online. Articles from contributors who prefer keeping their identity anonymous, are published under our authorship. You can contact us with your articles by sending them to "
[email protected]
"
Latest posts by Campus Times Team (see all)