An ISO 9001:2008 and TUV NORD certified college, PCCOE is proud to present Techlligent 2017, its annual National level Technical Symposium.
``Technology Makes the World a New Place``
– Shoshana Zuboff (Charles Edward Wilson Professor of Business Administration at the Harvard Business School)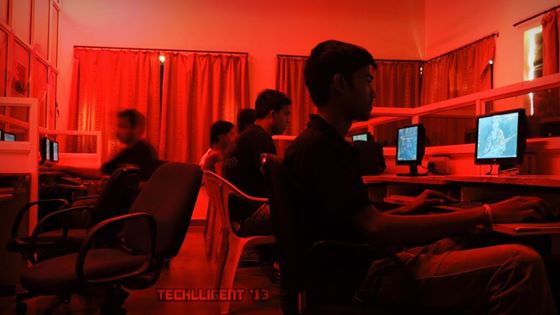 Techlligent was started in the year 2007 with a view to encourage and nurture different aspects of extracurricular activities in students. A decade later Techlligent stands firm on those principles with it being a event by the students and for the students. Techlligent is a result of the culmination of efforts by the PCCOE SWAD (Student Welfare and Development) Cell.
Tell me more about Techlligent 2017!
This year Techlligent is to be held on the 24th and 25th of February. Every year, Techlligent aims to touch upon different aspects of life, culture and technology. This year, the theme for Techlligent 2017 is "Towards a Smarter India", with our inspiration being our late president Dr. APJ Abdul Kalam and TIFAC (an autonomous body under Dept. of Science and Technology, Govt. of India) Vision 2035.
Techlligent 2017, keeping in touch with its theme has numerous events, an amalgamation of technical as well as non technical events with each event focusing on one or the other aspect of 'A Smarter India'. In the bracket of technical events, each department has its flagship event, a mega event that embodies the spirit of that particular department. Civil Department has for instance, Bridge the Gap, a classic bridge building event with the focus on solving the given situation.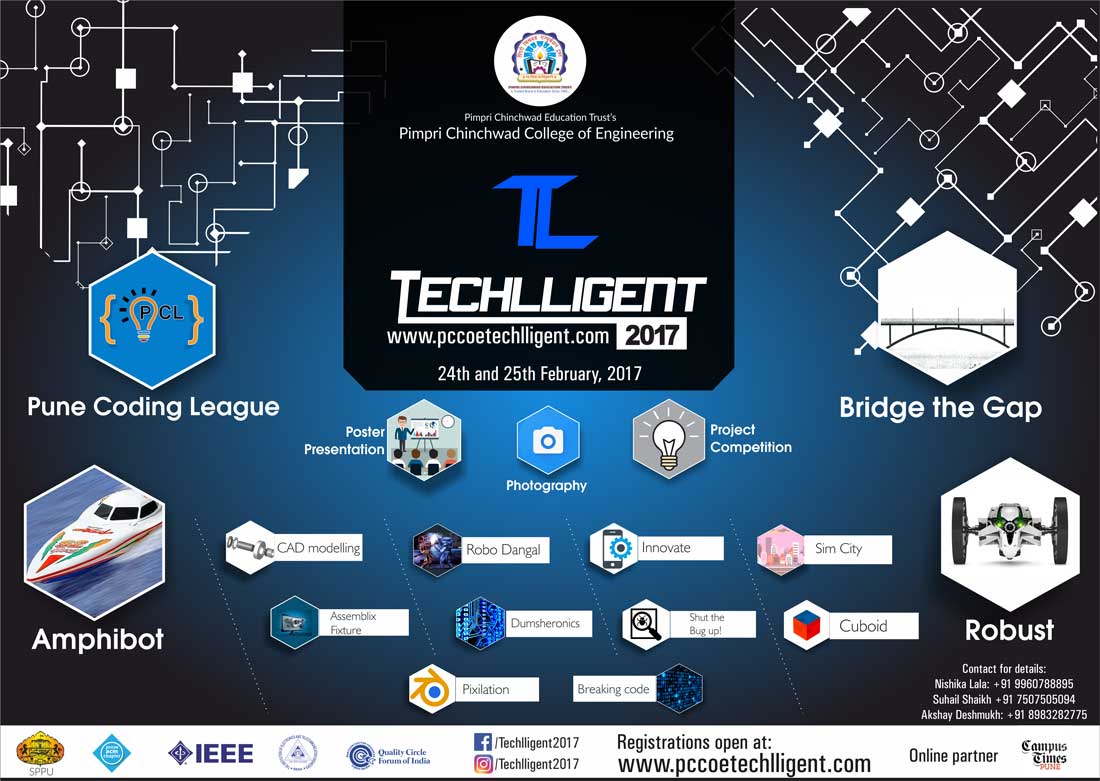 In case of E&TC and the Comp department, the mega events are Amphibot and the Pune Coding League respectively, with Amphibot being an amphibious robot competition testing the robot's prowess on land and water whereas The Pune Coding League's Maiden Edition organized in association with Th ACM Pune Professional chapter, has been initiated with the view to bring brilliant minds from all across Pune and the state of Maharashtra and put them to test in the field of competitive coding.
The core team behind Techlligent 2017, Faculty Convenor Mr. Ujwal Shirode, Student Convenor Ms. Nishika Lala and Co-Convenor Mr. Suhail Shaikh under the guidance of our principal Dr. A. M. Fulambarkar and our numerous volunteers hope that Techlligent 2017 will act as a platform of creativity, knowledge and fun and will contribute in the overall holistic development of everyone involved, right from the managing committee to the participants.
Techlligent 2017 Important Links
Campus Times Pune is an initiative taken by some enthusiastic students of Pune to entertain the "Netizens" by providing cool and trending content online. Articles from contributors who prefer keeping their identity anonymous, are published under our authorship. You can contact us with your articles by sending them to "[email protected]"