Remember this famous picture taken in 1945 when World War II ended? 'V-J Day in Times Square' has become an iconic photo for Romance, but it was recently discovered that the picture didn't showcase Romance, instead Sexual Assault.
"He was very strong. I wasn't kissing him, he was kissing me", said Greta Zimmer Friedman.
It's a shock isn't it? I know I'm lamenting for the nurse who recently passed away, being forcefully kissed in front of all those people, and the picture becoming an illustration for Romance, out of all things!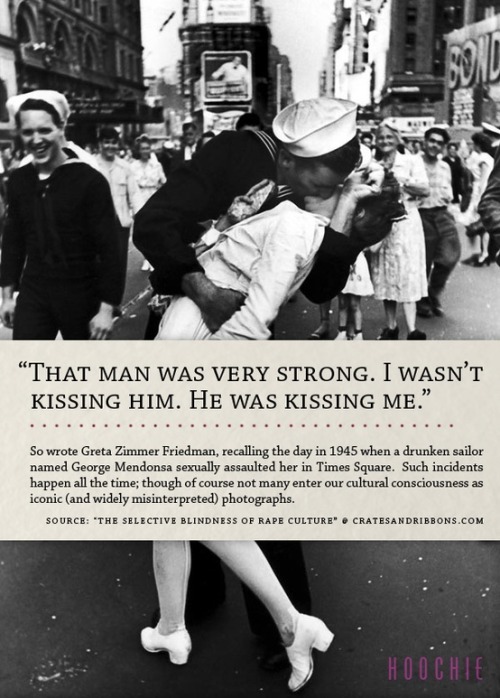 You've probably seen many posts on your social media timeline blaring the words #MeToo.
What is it exactly? On Sunday night, after a tweet from actor Alyssa Milano, social media was bursted with personal stories of sexual harassment or assault.
If you've been sexually harassed or assaulted write 'me too' as a reply to this tweet. pic.twitter.com/k2oeCiUf9n

— Alyssa Milano (@Alyssa_Milano) October 15, 2017
Here are a few tweets showing the insane amount of courage and bravery it took these women to speak up, also there's an insane amount of tweets with the hashtag Me Too.
#metoo because it never truly leaves you. because they take a piece of you with them. because i'm still not okay.
— julia (@JK_Kender) October 17, 2017
Sexual assault is still assault even if it comes from someone who tells you that they love you.#MeToo

— whorechacha (@HibiscusHunny) October 17, 2017
What's so heartbreaking is that many women are not having to choose whether to tell their story, but which story to tell. #metoo
— Audy (@audyhuet) October 17, 2017
#metoo doesn't just mean females… men get raped too. Men get sexually harassed too. I've known men who are still damaged by it.

— Genevie??? (@genlitvie) October 17, 2017
And I was blamed for it.
I was told not to talk about it.
I was told that it wasn't that bad.
I was told to get over it.
— Najwa Zebian (@najwazebian) October 16, 2017
This Is My Story. I Think It's Time. Even If No One Reads This. This is Why This Is Hitting So Close To Home. I Need To Be Strong. #MeToo pic.twitter.com/K7Do8rrVT2

— ???? (@RoseUhLyn) October 17, 2017
"Having to say 'I have a boyfriend' instead of 'No' or 'Please stop' because men respect other men more than they respect me." #MeToo
— Danie ? (@Vanilla_Curls) October 17, 2017
There are famous celebrities coming out with their story of being sexually harassed or raped, be it men or women. If celebrities being heavily guarded can be sexually tormented, imagine the plight of a common human being just walking down the streets. And it's no surprise that women get the bigger share of the torture, it would be inhumane to ignore the men who are victims too.
I was once on stage at High Spirits when Khodu jumped onto stage and groped me, you know, coz I'm overweight.

— Tanmay Bhat (@thetanmay) October 14, 2017
This whole thing with Harvey Weinstein is giving me PTSD. Why? Because this kind of thing happened to ME. (1/Cont.)
— terrycrews (@terrycrews) October 10, 2017
More often than not, its always the ones you love, because a majority of women speak or stand up against bullies/strangers who sexually harass, it hurts the most when its a person you trust the most.
Another case in Pune that has been in the news for the past few days is about High Spirits, the 13 year old bar has been under a lot of accusations made by women and men alike for sexual harassment. Most of the arrows point to the owner of the bar, Khodu Irani.Many comedians have taken a stand against the cafe/bar and vowed to never perform there again.
Sharing the stories and not performing there for starters

— Kanan Gill (@KananGill) October 16, 2017
Disgusted by the stories of harrasment and misogyny at High Spirits. I'm never doing a show there again.
— Karunesh Talwar (@karuneshtalwar) October 12, 2017
I knew about this behaviour at High Spirits since 2016. Heard about it from friends. I stopped taking shows there-but I never mentioned why.

— Aditi (@awryaditi) October 14, 2017
It all started when an ex employee decided to come out with her story via a thread of tweets, and what followed was women sharing similar experiences.
High Spirits has used the veil of family and home to normalise its abuse. A reminder that many many families are fucked up. pic.twitter.com/dY78I53tYf
— Sheena (@weeny) October 14, 2017
There will be more tweets to read, many more, but you have to read another ex employee's story about High Spirits in this article by Medium

This might not be happening just at High Spirits, women have to face cat-calling, groping, pinching, vulgar abuses, comments on their breasts, asses and even their vaginas. And it might be a surprise that men aren't the only ones who comment on girls or fat-shame them. Both men and women doing these horrid acts should stop, answer for their behavior and apologize immediately. No one is safe from sexual assault unless we act on it.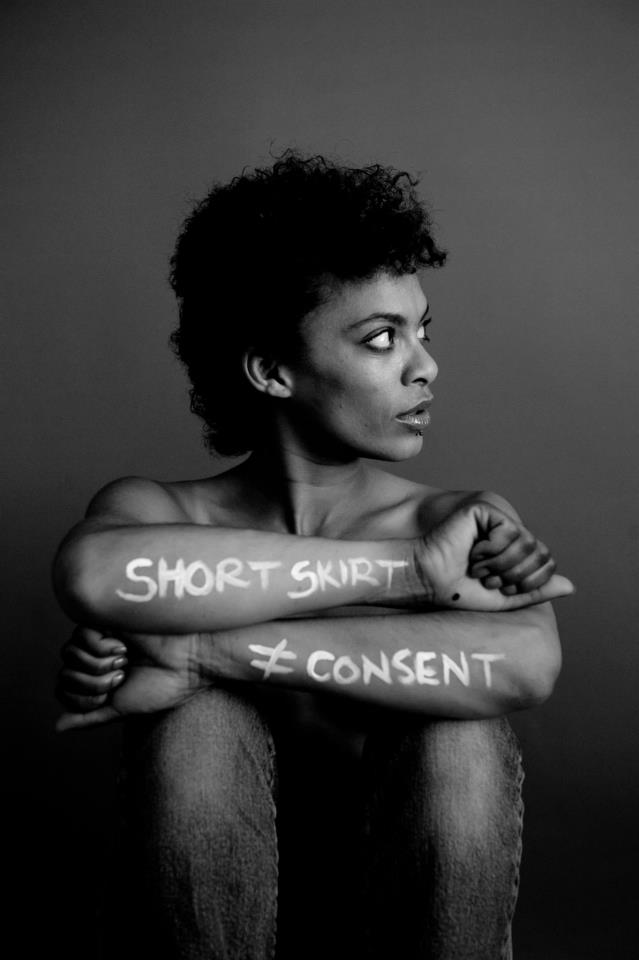 Since its Diwali, let's take a pledge to end this crime. If you ever catch someone harassing someone, man or woman, stranger or friend, lover or enemy, please Stand Up! And if you're a victim of it, please write to us so we can call out the person in public and make him apologize without revealing your identity.
This Diwali, don't let the evils take over you, be a part of the force which drives to end it.
In the end, I just want to say this, #MeToo, you're not alone. Let us help you.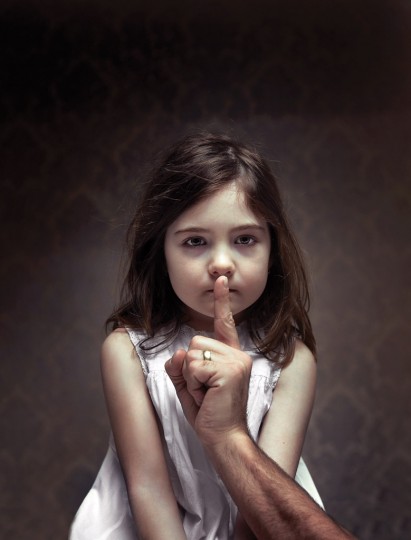 Shweta Mustare. A girl living in Pune, India, waiting for life to give the big break. Blogger, Thinker, sometimes funny, always a weirdo.