United Nations-Women (UNWOMEN)
Violation of women rights on the basis of their religion and culture.
Gender equality is not only a basic human right, but its achievement has enormous socio-economic ramifications. Basic rights include the right to freedom, education, voting, etc. Some religions follow restrictive rules towards their followers, especially women, depriving them of their basic rights even, which shadows their personal ability and privilege. This is an existing case with most of the religions across the world.
United Nations Security Council
Addressing borderline conflicts in South Asia.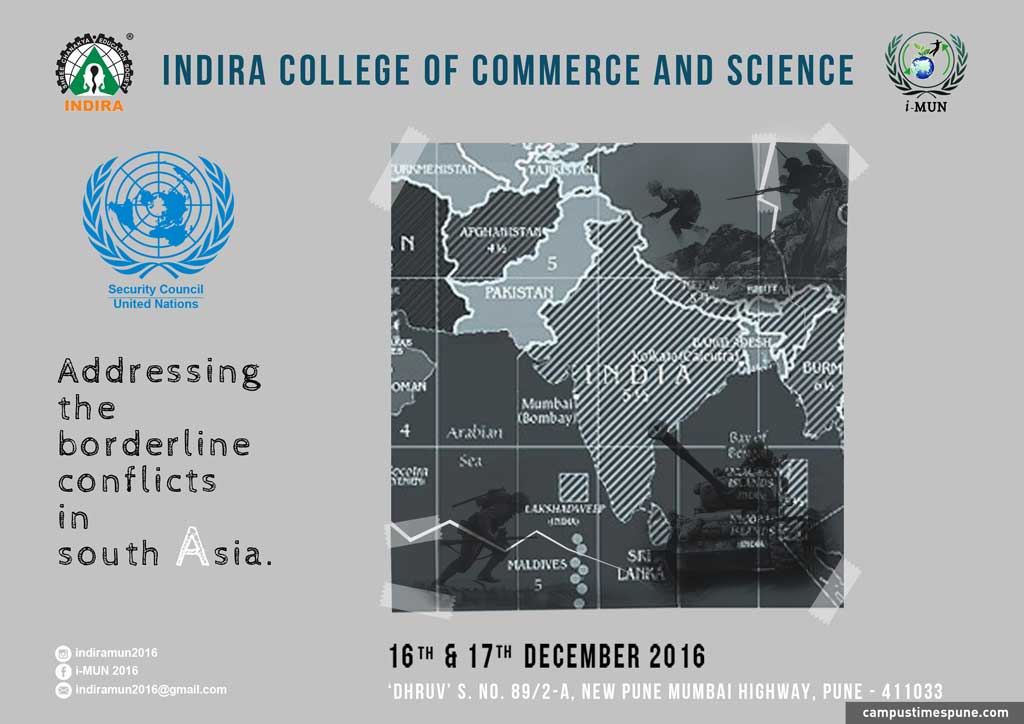 Disputed borders are both a cause and a symptom of tensions between big neighbors in South Asia. When the colonial power, Britain, withdrew from India, it left a dangerous legacy of carelessly or arbitrarily dawn borders. Tensions between India and China flare on occasion, especially along India's far north-eastern border. Pakistan, too, is beset by difficult borders. Afghanistan, to the north, has long been a hostile neighbor. A failure to agree the precise border, and then to demarcate it, ensures that future disagreements may flare again.
United Nations High Commissioner for Refugees
Rehabilitation of Syrian refugees.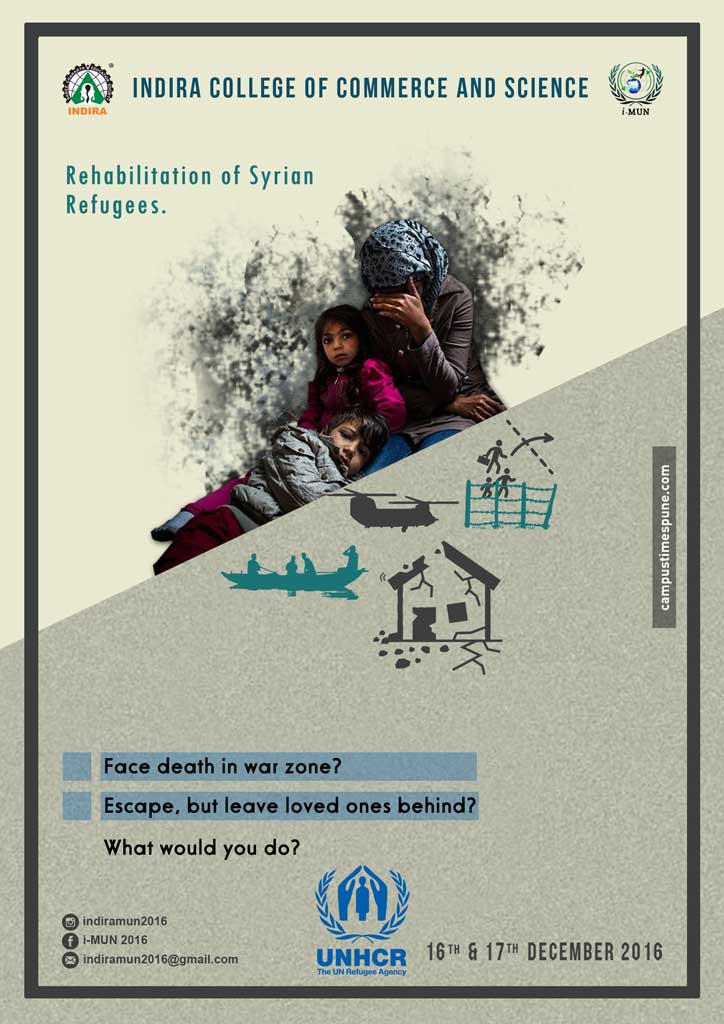 The purpose of this agency is to protect and support refugees when the government asks for help. Millions of Syrians were pushed out of their homes due to the violence, poverty and dangers of the conflict that are now spreading through the Middle East. Forces like the Islamic State of Syria and Iraq (ISIS) and Al-Qaeda haunt refugee camps, making the hosts nervous about their guests. In this state of events, Syrian citizens are forced to leave their country and reside in a completely foreign land, being labelled as 'refugees'.
Rajya Sabha
Demonetisation of Indian Currency in the lieu of RBI Act, 1949.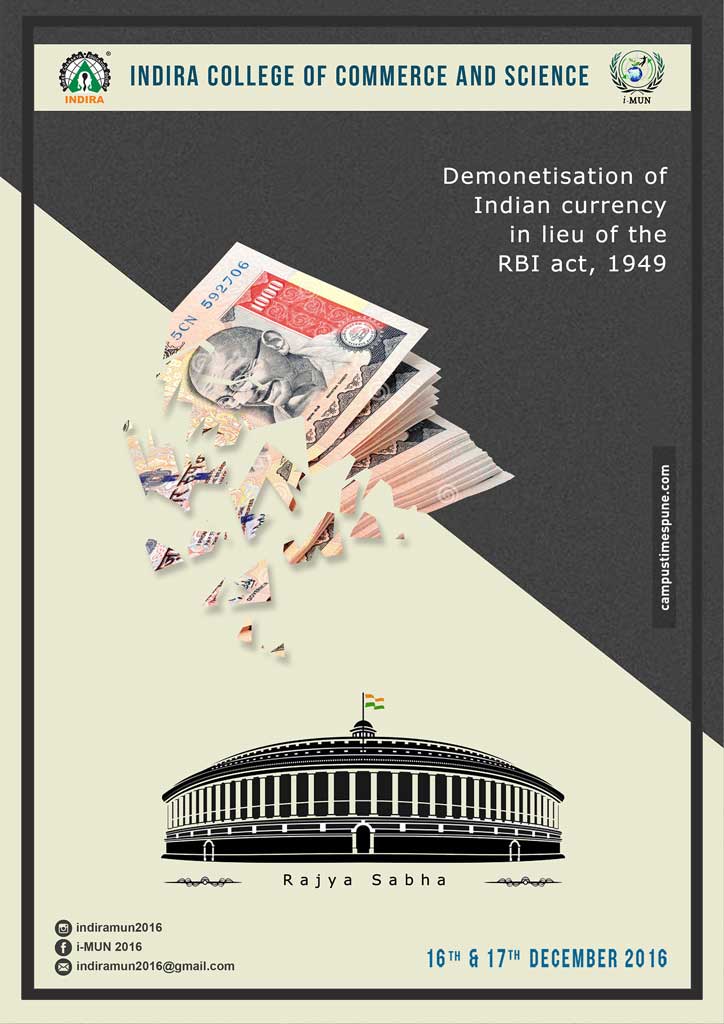 The move was described as an effort to reduce corruption and smuggling. The government claimed that demonetisation was an effort to stop counterfeiting of current bank notes used for funding terrorism as well as crack down on black money in the country. But will his decision create chaos amongst citizens or make India a digitized country our PM wishes it to be?
A doorway which serves as an opportunity to enhance and unleash your abilities to convey and convince. This year we invite you to endow and be a part of this change.
Welcome to i-MUN 2016.
Campus Times Pune is an initiative taken by some enthusiastic students of Pune to entertain the "Netizens" by providing cool and trending content online. Articles from contributors who prefer keeping their identity anonymous, are published under our authorship. You can contact us with your articles by sending them to "[email protected]"