COEP is situated in the well-known location, the backbone of Pune, Shivajinagar. The antique chimney makes the campus instantly noticeable.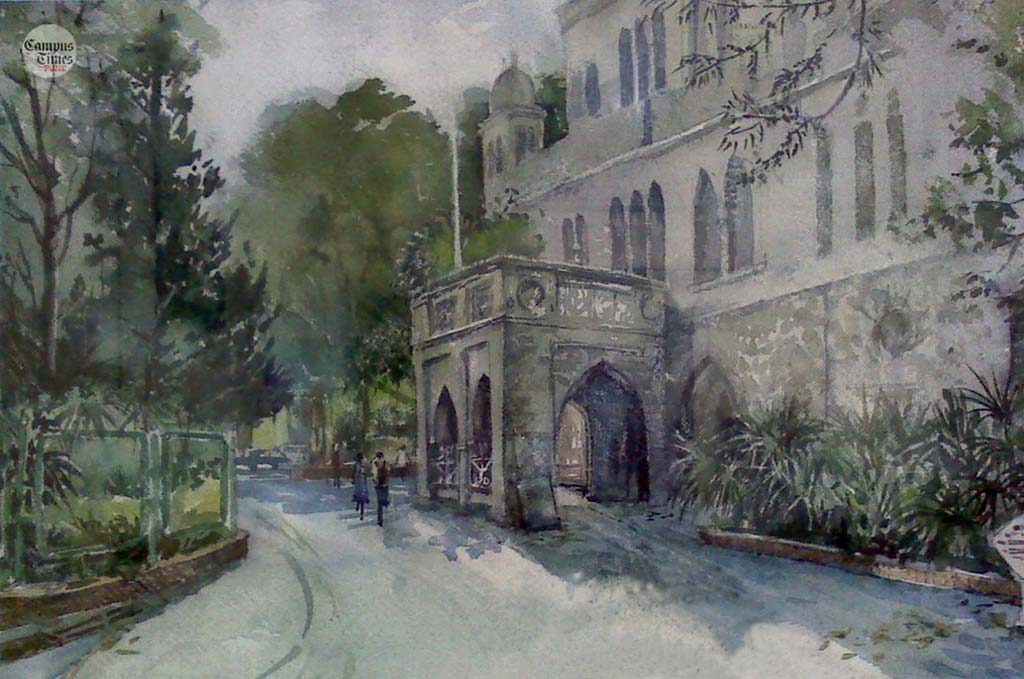 Reaching Shivajinagar could be daunting as it is far from a lot of residential areas. Every student or visitor has to drive for a minimum of 15 minutes. Ironically, there are some people who are still unaware of the location of this preeminent college.
ALSO READ – Compare Top Engineering Colleges in Pune to Take Admission this Year
This article intends to guide such souls, along with the fares by different means of transport, so that they are not hoodwinked by anyone.
So, where is COEP exactly located?
It is on Wellesly road in Shivajinagar, to be very precise.
Places from which there are legions of commuters:
1) Dhayari
2) Vishrantwadi
3) Magarpatta City
4) Nigdi
These places are located in four different directions of Pune. These places are well connected to COEP and have multiple means of transport to reach the same.
Let us examine each possibility one by one
It's Roughly 13.3 km & One of the far-flung areas from COEP, this place has no local train to reach COEP
By a bus
Board a bus heading to Nigdi or Shivajinagar.
Get down at Shimla Office stop or even Modern Cafe stop (a.k.a. Shivaji Putala stop)
It is hardly a five-minute walk to the college using the Sancheti bridge from these stops.
Fare – Rs.15-20
OR
Board a bus to Shaniwarwada and get down at the same
Catch a rickshaw to COEP
Total fare – Rs.35-45
OR
Board a bus to Swargate. Get down at Sarasbaug.
From there, catch a bus to Shivajinagar (the frequency is very high with an average of 1 bus for every 2.5 minutes)
Time taken to commute – 40 mins-1.2 hr*


By shared rickshaws
This will not lead you directly to COEP but is more economical when erratic nature of the plying of buses on Sinhagad road makes you tempt to take a direct rickshaw.
Take a shared rickshaw
Get down at Swargate
Hire a rickshaw or take a bus to Shivajinagar and get down at the aforementioned stops.
Walk towards COEP using the Sancheti Bridge
Total fare – Rs.30-90 (Depends on whether you take a bus or a rickshaw in the latter half of your journey)
Time – 45 mins-1 hr*
By a direct rickshaw or a cab
This is a very expensive option.
Time – 40 mins-1 hr*
Fare – Rs. 150-190* (Without the surge pricing for a cab)
Again, this place has no local train to reach COEP. Vishrantwadi is roughly 7.7 km from COEP.
By a bus
There are a plethora of buses available, every 10-15 minutes. Get down at the COEP Hostel stop. The bus does not halt near the college due to the new flyover. Walk to COEP.
Time taken – 20-25 mins*
Fare – Rs.15
By a rickshaw
Commuting by a rickshaw takes more time than that by a bus. The buses use the BRTS route, hence can travel faster.
Time taken – 25-40 mins*
Fare – Rs.90-130
Another far area from COEP, this place enjoys itself local train connectivity, although there is no direct local train, due to the absence of a station at this place. Nigdi is roughly 19 km long from COEP.
By a local train
Take a shared auto from Nigdi to Chinchwad which will cost around Rs. 10
From there, catch a local train to the Shivajinagar railway station
COEP is very close to the rear side of the station, which faces Emerson building, which is hardly a minute's walk.
OR
Take a shared rickshaw to Akurdi which will cost you Rs. 10
Catch a local train from Akurdi railway station to Shivajinagar
Time taken – 30-40 mins
Total fare – Rs.15-20
By a rickshaw
Time taken – 40 mins-1 hr
Fare – Rs. 270 – 300* (Woah! That burns a hole in the pocket)
By a bus
The best way to reach COEP from Nigdi, given the frequency and the direct route.
Take any bus that goes via Shivajinagar (there are a lot of buses that go to Pune Municipal Corporation)
Get down either at the COEP hostel stop or the CID stop (which faces the Metallurgy department of COEP).
Time taken – 45 min-1 hr
Fare – Rs. 15-20
This place is not connected to COEP by a local train. There are no shared autos that come to Shivajinagar)
By a bus
Take a bus from Magarpatta Dawakhana
Get down either at Shimla Office or Modern Cafe stop
Walk to COEP
Time taken – 40-50 mins*
Fare – Rs. 15
By a rickshaw
Time taken – 40-50 mins*
Fare – Rs.150-190*
Prices or Time taken marked with an * may still vary, depending on several factors like extreme traffic or monsoons.
The following two tabs change content below.
Campus Times Pune is an initiative taken by some enthusiastic students of Pune to entertain the "Netizens" by providing cool and trending content online. Articles from contributors who prefer keeping their identity anonymous, are published under our authorship. You can contact us with your articles by sending them to "
[email protected]
"
Latest posts by Campus Times Team (see all)