2016 was an eventful year when it comes to blockbusters; be it Hollywood or Bollywood. Much-awaited Bollywood movies like Dangal, MS Dhoni, Rustom and Sultan were instant hits, not to mention the revolutionary Pink, while others like Housefull 3 and Ae Dil Hai Mushkil received mixed reviews from the audience. Hollywood was no different, with movies like Dr. Strange and Moana becoming instant hits at the box office.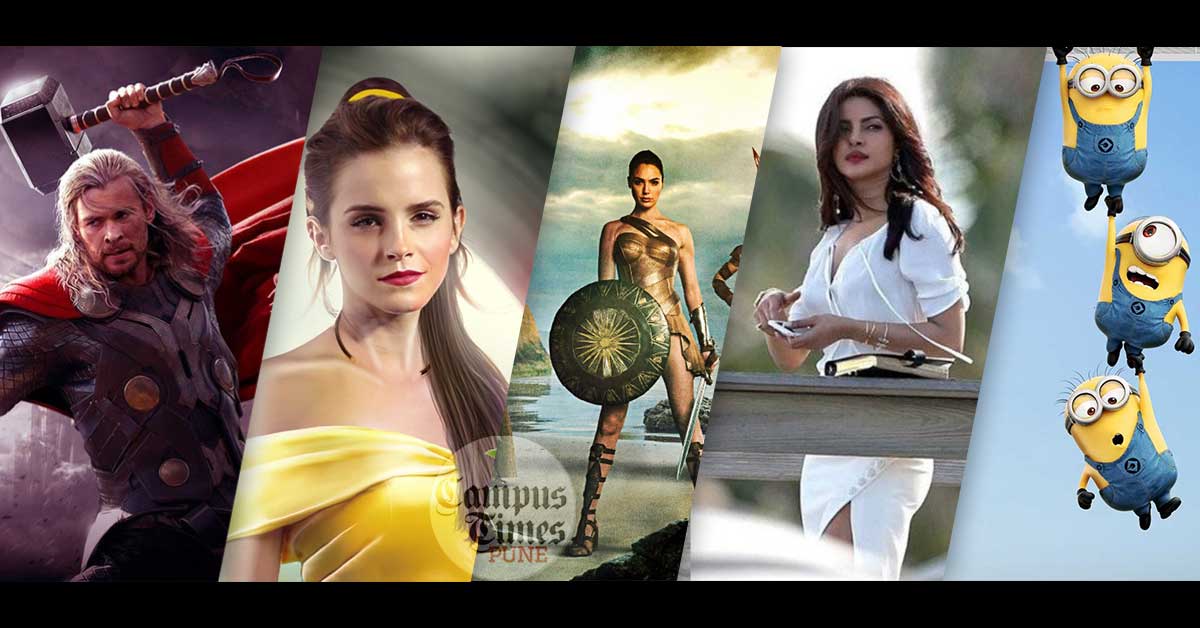 This year promises to be even better, with a lot of interesting movies from every genre. A lot of blogs and YouTube videos can be found telling us about the most anticipated Hollywood or Bollywood movies, but we students don't have time to watch different videos or posts, right? So here's a short, sweet, and most importantly, combined list of 13 of the most promising Hollywood and Bollywood movies to watch in 2017 (Plus a Bonus List).
ALSO READ – 15 Iconic Movie Dialogues That'll Knock You Over
Release date: 17th March
People may scoff and say that it is just another fairy-tale, but secretly, everyone wants to watch the newest rendition of the fairy-tale. "The 90's kids" in particular, are waiting with bated breath for the most recent version of the much-loved story of our childhood. The trailer is very promising, and Emma Watson is a brilliant actress, so the movie is bound to be an excellent one.
Release date: 24th March
This is another movie the "90's kids" are just waiting for. Power Rangers was not just a TV show for our generation: it was a phenomenon. The craze for the franchise was massive worldwide, and the people who enjoyed that craze would give anything to get that feeling back. "Mature adults" or not, Power Rangers is back, and no one wants to miss that!
Release date: 31st March
This movie hasn't been very highly publicised, but it is a must-watch, maybe more so than many of the other movies mentioned here. If not for the brilliant acting of Taapsee Pannu (who shot to fame after her role in Pink), one must watch it for the very promising storyline. A prequel to the 2015 film "Baby", the movie gives a backstory to Akshay Kumar's somewhat silent assistant in the movie. It is a thriller, focussing on her discovery and training, and Taapsee Pannu is just badass.
Release date: 31st March
This movie is perfect for those who are crazy about the super-hero franchise, but want a change. Why do only the male superheroes get the spotlight? Well, not anymore! The trailers have made us all the more excited for the movie, because those who read the comics (and even those who don't) know that Wonder Woman is awesome!
Release date: 7th April
This is a fun-filled musical film with all the ingredients to make it an interesting watch. The trailer promises comedy, romance and adventure all in this cute movie, with Ranbir Kapoor looking very cute as usual, and the animations looking funny and making the movie even cuter!
Release date: 31st March
If you like animated movies and just want to keep their brain aside and enjoy for those two hours (or so), Boss Baby is for you. The trailer is hilarious, and the movie promises an hour or two of pure silliness and fun. Animated movies are always fun, even when you're an adult, because even adults need to get in touch with their inner child from time to time, right?
Release date: 24th March
The storyline of this movie is ridiculous, but (excluding the ghost part) very possible in India with all the superstition and blind beliefs here. It is about an NRI boy Kanan, who has to marry a tree (yes, a tree) before being able to marry his childhood sweetheart to ward off some supposed evil. This marriage, in a hilarious turn of events, results in him being able to see a ghost (Anushka Sharma) who had lived in the tree till then. The movie looks to be a fun one, judging by the hilarious trailer.
Release date: 19th May
This is another movie we Indians have been waiting for. It is an action comedy film starring many famous Hollywood actors, but more importantly, our very own Priyanka Chopra in a significant role! It is her first Hollywood movie, though she went off to Hollywood long ago and shot to fame in the US with her lead role in the series Quantico. Action-comedy is a genre we all love, and if not for anything else, we must all watch the movie for Priyanka Chopra.
Release date: 14th April
The Fast and the Furious is one of the most famous movie series till date, so fans are eagerly waiting for the eighth movie in the franchise. This will be the first one not starring the beloved Paul Walker, and his character in the series, Brian O'Conner, will not be appearing in the movie.
Release date: 3rd November
The Marvels movie series of "Avengers" has won many hearts with its adventure, action, comedy, and most importantly, the characters. Thor is as interesting a character in the series as any of them, and a continuation of his story will be eagerly received by the crowd.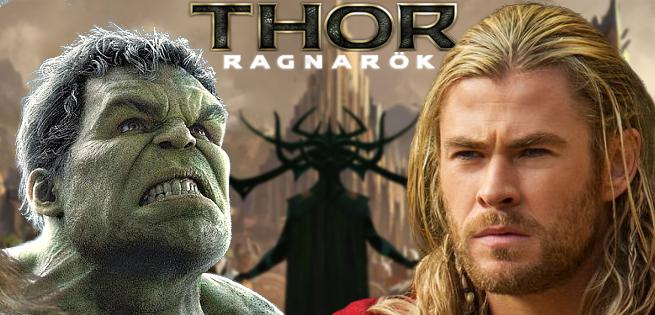 Guardians of the Galaxy Volume 2
Release date: 5th May
Guardians of the Galaxy was an unexpected success, with its unusual choice of heroes and an equally odd storyline. So everyone is evidently waiting for the sequel, because of the characters, odd though they were, won the hearts of many who watched the movie.
Release date: 30th June
Despicable Me was a movie that won over its audience with its adorable characters, especially the Minions. This franchise is just overflowing with cuteness, and we just can't get enough of it! Despicable Me is all set to steal our hearts again with the cute-as-hell characters this year with the third installment on 30th June 2017.
Release date: 16th November
This is not a sequel, but it is a Marvel movie with all those superheroes. Fans of the various heroes are eagerly waiting for this union in the movie. It promises to be really cool, with Batman, Spiderman, Wonder Woman, and others coming together for the first time! Marvel fans, gear up for an awesome movie!
Star Wars Episode 8 : The Last Jedi
Release date: 15th December
The Star Wars franchise is so old that it's a surprise the series is still going strong! But the truth is, it has kept the audiences hooked throughout, so the fan following is huge. If you are a fan, mark the date, because this latest installment in the series is bound to be just as awesome as the ones before.
Baahubali : The Conclusion
Release date: 28th April
This movie is beyond doubt the most awaited movie in India this year. Though neither Bollywood nor Hollywood, Baahubali : The Beginning won everyone's hearts with its fantastic special effects. The ending left India anxiously waiting for the sequel. This movie will (hopefully) answer the question "Katappa ne Baahubali ko kyu maara?" (Why did Kattappa kill Baahubali?) which became so famous that it has probably joined the ranks of the epic questions like "Why did the chicken cross the road?" or "Which came first: the chicken or the egg?". Who wouldn't want to watch it? Baahubali (the first) is a difficult standard to live up to, though, and we sincerely hope the sequel doesn't disappoint.
Which one are you waiting for..?
Campus Times Pune is an initiative taken by some enthusiastic students of Pune to entertain the "Netizens" by providing cool and trending content online. Articles from contributors who prefer keeping their identity anonymous, are published under our authorship. You can contact us with your articles by sending them to "[email protected]"