While pursuing Engineering from PCCOE or DY Patil College of Engineering, students search for different coffee shops, restaurants and hangout places to chill out with friends in Nigdi Pradhikaran. So we came up with this post to make your life easier. Please note, this post was created in 2014, so some of these hangout spots may have been closed today. Also, these food joints are not arranged in any ranking order.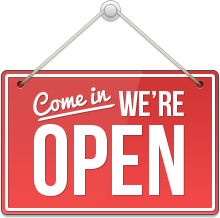 Here are 11 Places to Visit in Nigdi Pradhikaran
1) Foodland - Suyog Lane
Near Impetus Coaching Classes
Hot and yummy burgers with chilling iced tea, and most importantly, it is highly light in your pocket!! You have your suggestions becoming menu items very soon and your opinions and views pinned on the board. The service is great, very fast and Mr.Rodrigues (Uncle), makes you feel home. You can also enjoy reading latest editions of Car, Bike and Fashion Magazines while having delicious Rolls and Sandwiches.
2) Cafe Aroma
Near Akurdi Police Station
A brand each one of us know and a place where every Engineer loves to spend time with friend. It is best known for the peach iced tea, Chicken Salad, Chicken tandoori Sandwich etc. The taste here is classy and worth the price! Ideal place for casual meetings for planning the college festival or an event, birthday parties, break-ups (Ouch!) and vice-versa. 😀
A wonderful place for some desi food with tadka. You get one of the best chole bhature, parathas, chaats here. A perfect evening could begin with this swad(taste). If you are a typical North-Indian cuisine lover, this is your spot. Don't forget the cold Golguppe!!
4) Om Shiv Swadisht Bhel
Bhel Chowk
One highly crowded bhel center in nigdi, with innumerous people buzzing like a swarm of bees near the counter. With yummy Shev Puri, Oli Bhel and other chaat items, this place has proved to be serving one of the best chaat items since years here. And yeah, lot of greenery too! 😉
This spot gains the maximum attention during the IPL season where everyone gets to watch the match on a big screen with friends coupled with delicious burgers. Mouth-licking cold coffee along with vanilla and chocolate ice-cream is the favorite amongst all. It has a benefit being near PCCOE, Passi Class as well as the very famous Manoj Chaudhari Classes.
6) Cafe Coffee Day
Near Akurdi Station
'A lot can happen over a coffee'! True..isn't it! An all time favorite place for strong Expresso Coffees and Cappuccinos. Open till midnight. Hence, no worries even if your conversations with friends or a special one lasts long. You can still catch the "12.33 ki last local" Ohk! That was lame.
7) Cafe Creme
Near CCD Akurdi
Again a cafe…did you think so? Well…this place has something new to serve you. Its "Kuka". Yeah it resembles another very popular word!! 😉 This drink is a made of thick milk flavoured with chocolate, coffee and an ice-cream.
8) Cafe Cool
Sambhaji Chowk
A cozy place to have fun coupled with a huge menu and different stuffs which you won't find anywhere nearby. Try the Coolers, Sandwiches and also the Cafe Cool special drink (CFC) which are amazingly adorned that you simply can't stop yourself from clicking a picture of it.
9) Creamy Town
Sambhaji Chowk
You must have heard (or had) Vodka shots…right? have you heard of chocolate shots? Well.. if no, you must try this here. Full of chocolate ice-creams, shakes and all creamy stuff possible.
10) SKS Kathi Kebabs
Near Akurdi Station
Serving the best kebabs and rolls in our vicinity, this place doesn't fail to impress you and make you an addict to this food. Do try it and get yourself grabbed to it!! Situated against the railway station of Akurdi, this place is always seen with 4-5 groups hanging out with their own species.
11) Pizza Hut Delivery and Domino's
Near Nigdi Bus Stop
Pizzas have always been our favorite food especially when it came to parties with friends and fighting for the last piece. Well, Pizza Hut and Dominoz both having extremely tasty and delicious pizzas are surely the way to enjoy the evening. The best items you could name would be the Garlic Bread, Birizza, and all the pizzas with toppings.
Please share your views and feedback about this post in the comments given below!
Suggestions are most appreciated

Anikait is the Co-founder of Campus Times. An undercover nerd. Helps several businesses & startups amplify their online presence & reach. Beer, Puns & Game of Thrones aficionado.