UPDATE: This article was published in 2017. For Navratri Events in Pune 2023, please follow these links –
Its Navratri time!! A week of colours, a week of celebrations, a week of joy. Pune has always been a place that's famous for its festive season. From Navratri to Dussehra to Diwali, the city never ceases to amaze people with its sheer energy and enthusiasm. Navratri in particular, has always been a special time for this city. You can feel the festivities in the air during the season. Every year, the city lures in artists from all over the country and together they make these 10 days absolutely unforgettable. And it's going to get even better this year. With a fusion of different cultures, celebrity appearances and amazing artists, the Dandiya fever will take over Pune.
From Bottle Street to Lollapalooza to The Orchid, the Dandiya fever has taken over all your favourite joints. Let's see what Pune has got in its basket this September. We present the best of all Dandiya Events in Pune 2017:
1. Garba Masti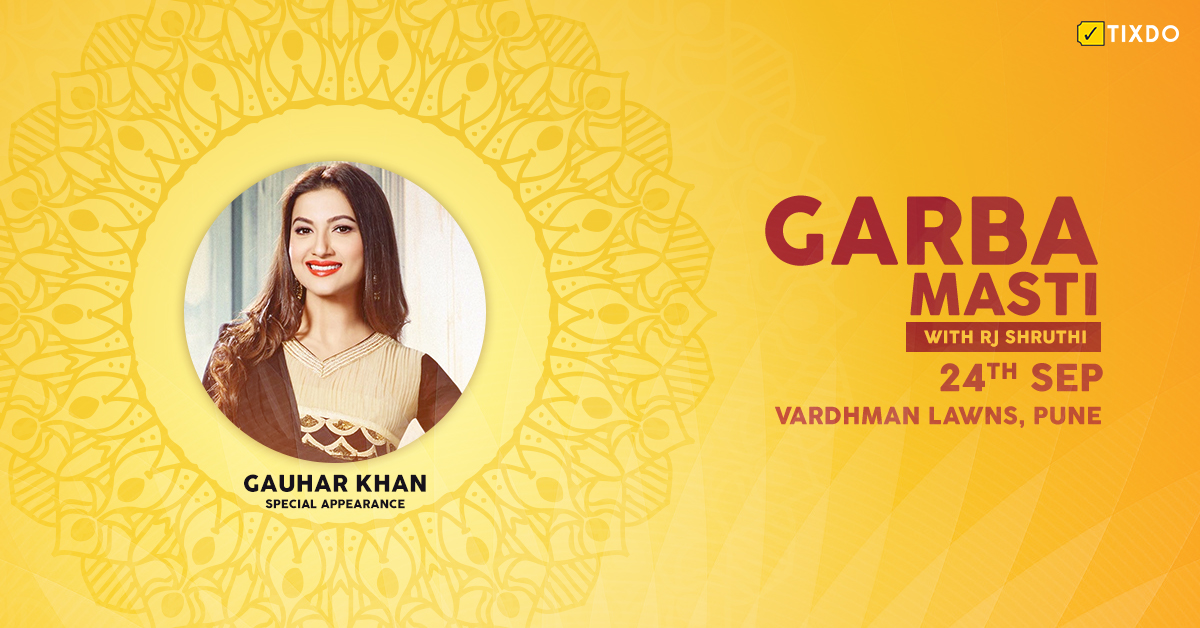 What: A glamorous Navratri Celebration with the ravishingly beautiful Gauhar Khan and Pune's own Drama Queen RJ Shrutii of Red FM. There will be lots of colourful dresses, Garba and music. It's gonna be amazing.
Where: Vardhaman Lawns
When: 24th September
2. Dandiya Raas 2017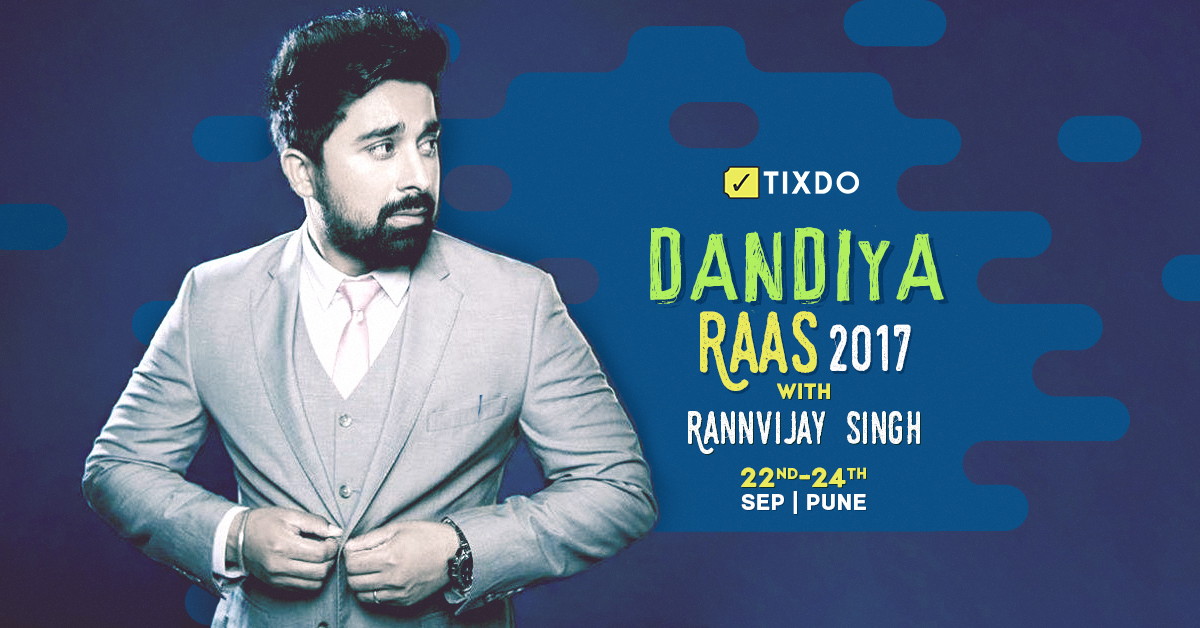 What: Rannvijay Singh is going to be there so you know it's not gonna be your usual Dandiya Night. The days will honour the tradition of Navratri and the evenings will celebrate the festive spirit with music, Dandiya and of course, Rannvijay.
Where: The Orchid Hotel
When: 22nd – 24th September
3. Dandiya Night Celebration With Bharti Singh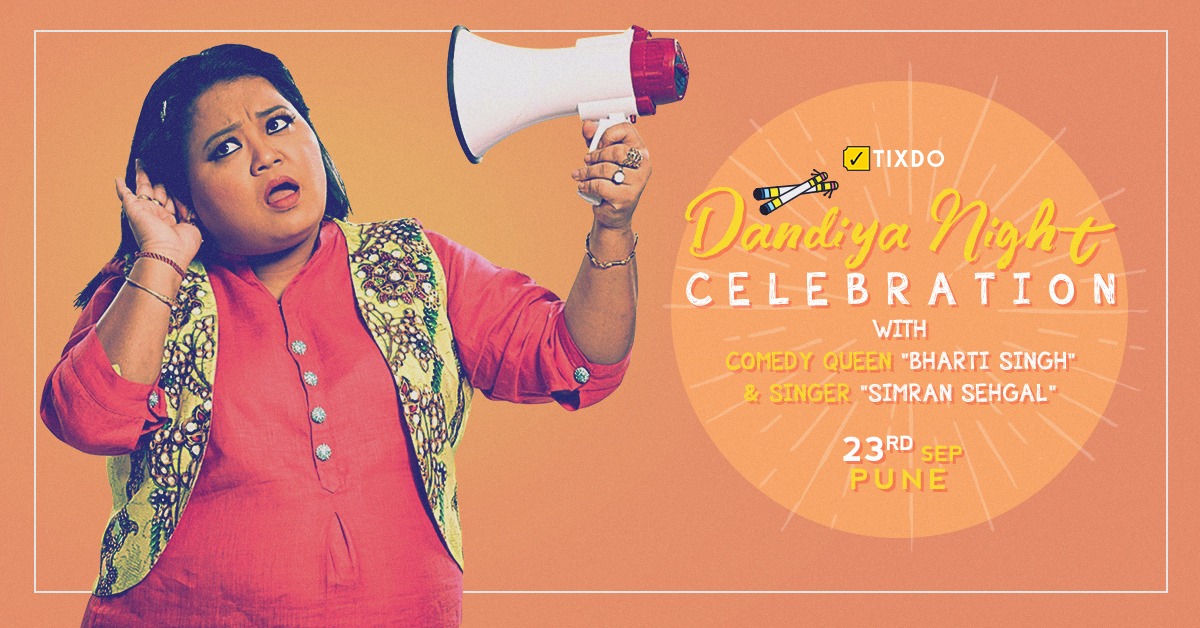 What: A funny side of the celebrations with the comedy queen Bharti Singh. That's not all though. Simran Sehgal is going to perform her soulful tracks so it's gonna be Comedy AND Music. Now that's a tough combo to beat.
Where: Mahalaxmi Lawns
When: 23rd September
4. Disco Dandiya Night 2017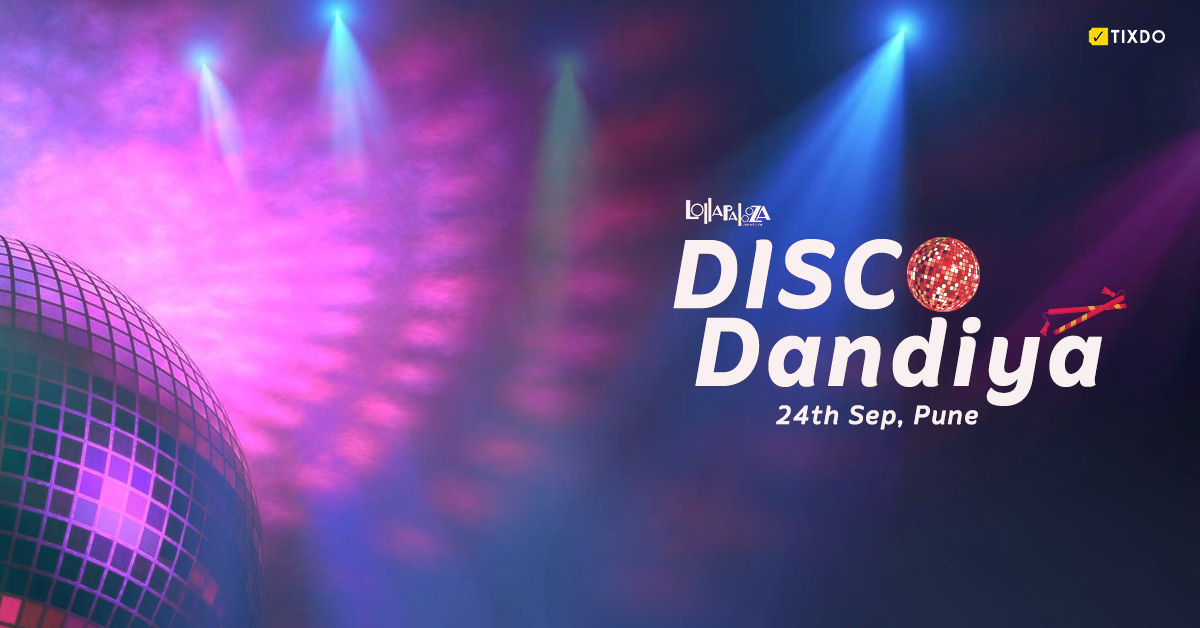 What: A fusion of the genres where you'll get DJ CEE, DJ Jigyesh and DJ Raj mixin' your favourite Bollywood tracks with traditional Garba music and making the evening something you've never seen before. It will also have dance Performances, Fashion show, unlimited buffet and exciting prizes for Best Dressed and much, much more.
Where: Lollapalooza, Pimple Saudagar
When: 24th September
5. Dandiya Night 2017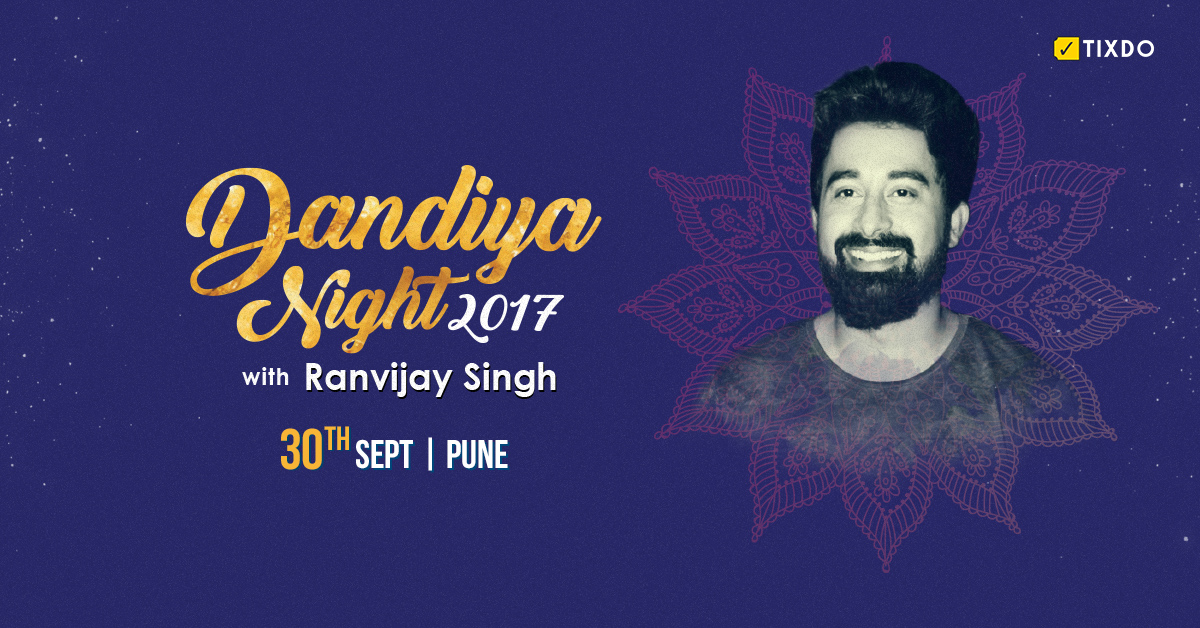 What: A Dandiya Celebration with India's heartthrob Rannvijay Singh. If you need even more convincing,  Jet Set Band are going to perform live to make your evening a lot groovier.
Where: Yash Lawns, Bibvewadi
When: 30th September
6. Dandiya Vibrance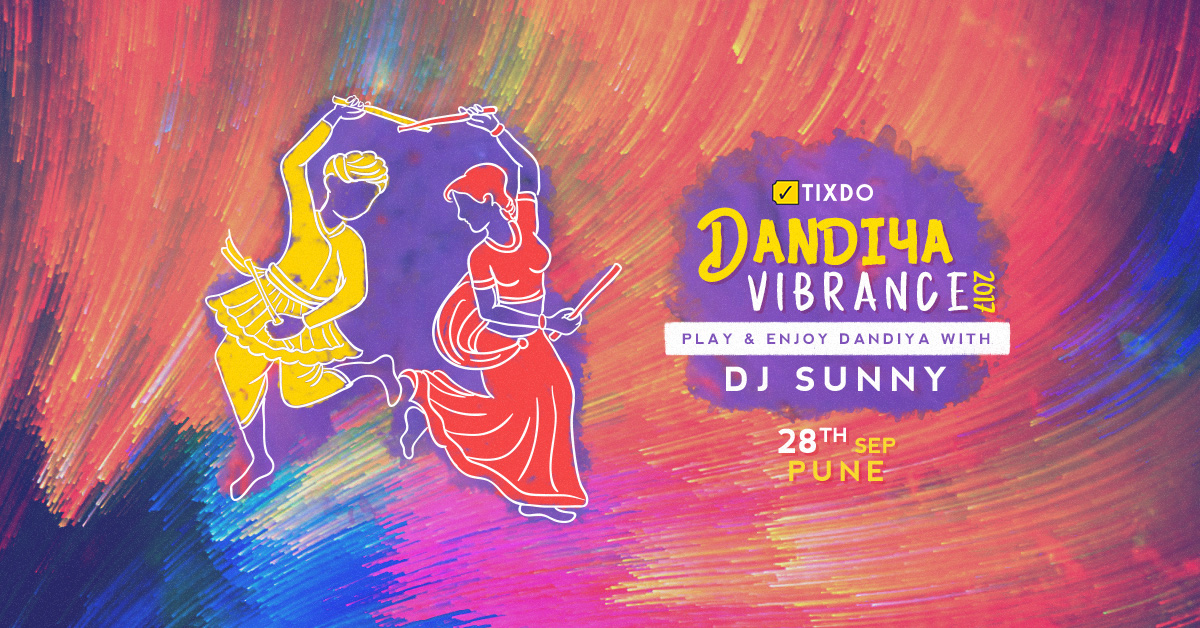 What: An evening celebrating the true spirit of Dandiya and our culture through music and art. The intent behind this is to reward the community organizations who're working for the betterment of the youth through intervention programs and clubs. If you're looking for the fun part, don't sweat. You'll have DJ Sunny on the console playing your favourite tracks.
Where: Dudhane Lawns
When: 28th September
7. Raas Rang - Salsa Dandiya Night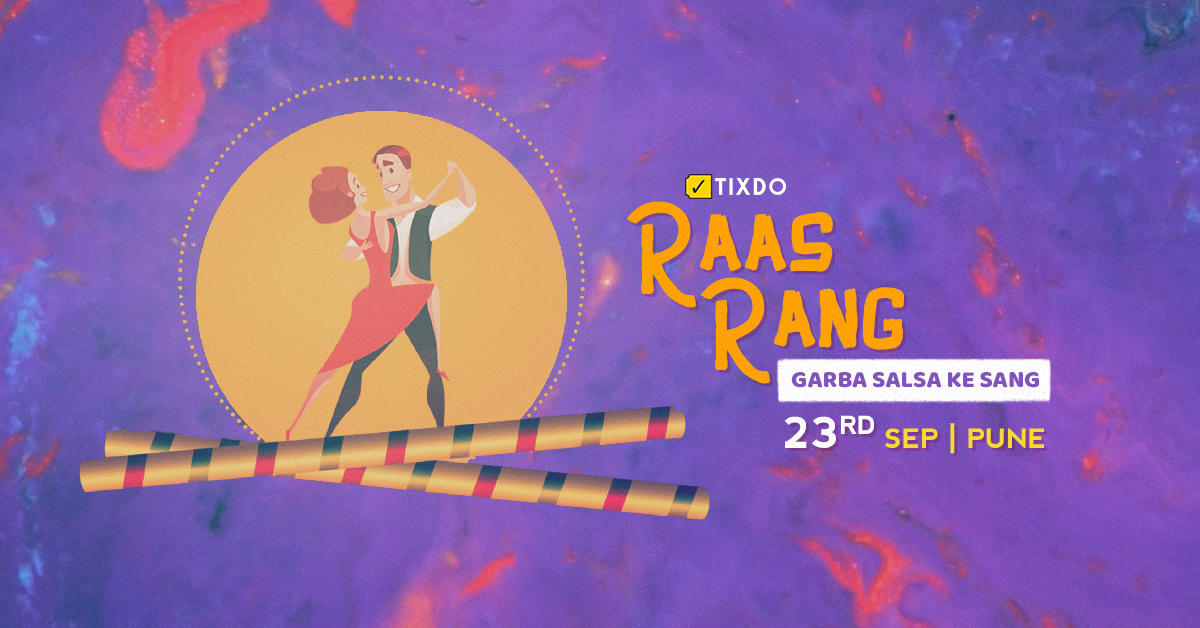 What: A night where the groove of Caribbean will meet the Gujarati grace. A unique fusion of Salsa and Garba that will blow your mind. Dance maestro Rocky Poonawala will be there to teach you some moves of this 'combination' dance form. Find out how Dhokla tastes with Salsa Sauce!
Where: Vrindavan Lawns
When: 23rd September
8. Disco Dandiya At Bottle Street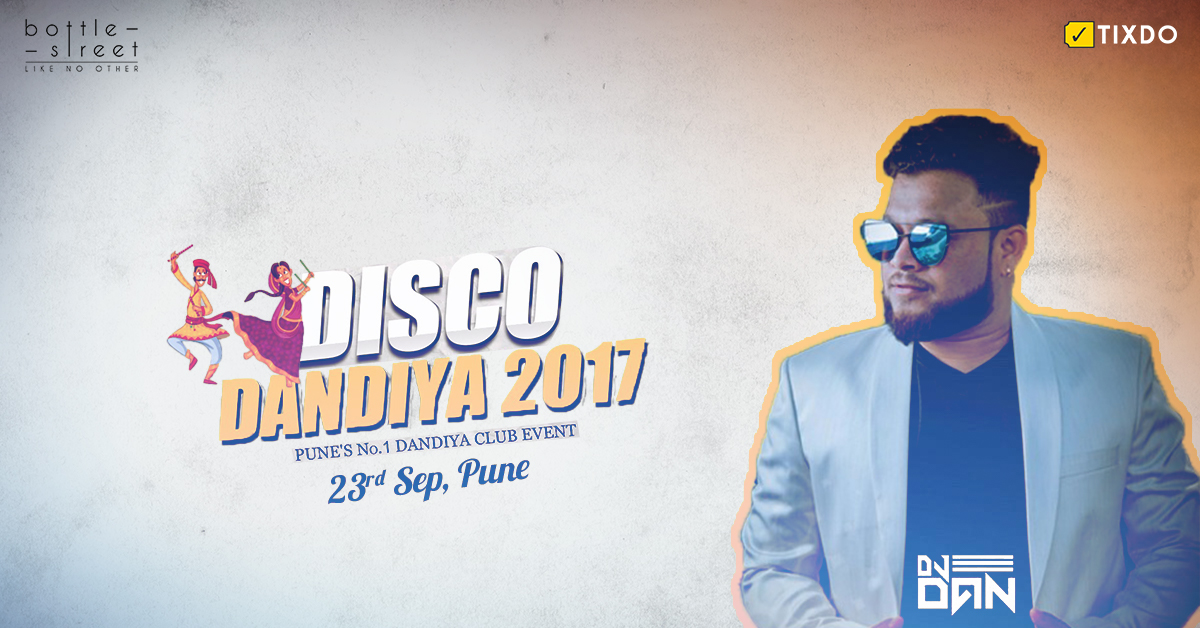 What: The best Dandiya celebration at one of the coolest joints in town. Get unlimited welcome drinks and food and dance to the desi beats of DJ Dan. The perfect blend of clubbing and Garba.
Where: Bottle Street, Seasons Mall
When: 23rd September
9. Raasleela 2017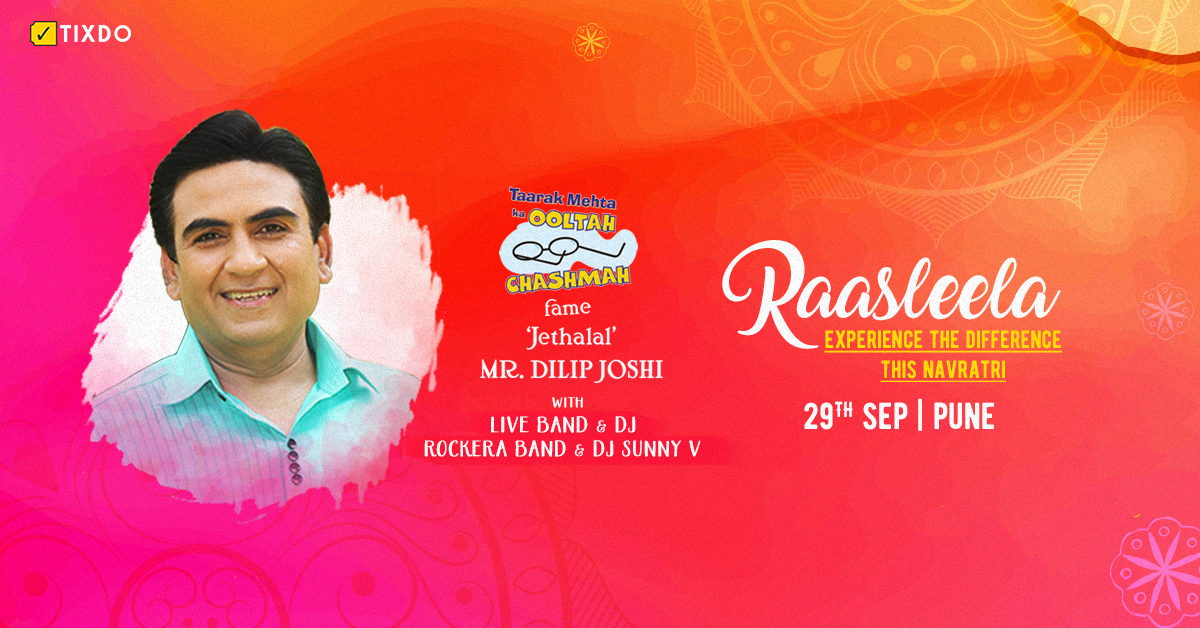 What: An evening celebrating the spirit of Gujarat and its culture. With authentic Gujarati singers, lots of amazing people and a special appearance by Dilip Joshi aka Jethalal from Taarak Mehta Ka Ooltah Chashmah – It's entertainment for the whole family.
Where: Vardhaman Lawns
When: 29th September
If you're looking for more awesome things to do this Navratri, you can always visit tixdo.com
Campus Times Pune is an initiative taken by some enthusiastic students of Pune to entertain the "Netizens" by providing cool and trending content online. Articles from contributors who prefer keeping their identity anonymous, are published under our authorship. You can contact us with your articles by sending them to "[email protected]"