TE-A-ME an Indian company undertook an amazing mission. It is going to be helpful to US for four years.
A U.S. presidential candidate,
An Indian tea company,
An epic mission.
It is a very interesting initiative taken by our great Indians to help USA get better. A consignment carrying 6000 green teabags for Donald Trump. It was going to tell him purify his brain and take better decisions for U.S. Two Indian women carried the package to the Trump Towers in New York.
The message was simple:
"Mr. Trump, it's never too late to cleanse yourself."
It is also said that Donald Trump has the whole world worried. Mexicans, Muslims, Jews, Blacks, women, immigrants, gays, Democrats, even Republicans. All they need was whether we can't transform him in any event we could help him to wash down himself and sanitize his brain.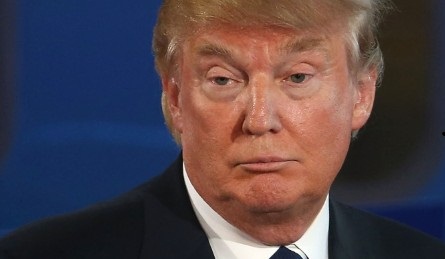 Shah, Managing Director of the organization said its well being potential is enormous. He included that the committal of tea was pressed on the assumption that the land mogul would drink three mugs a day. They also mentioned that if he required more they would happily provide him. The video of the elaborate campaign closes with bystanders and New Yorkers urging Mr. Trump to drink the tea and "knock down the wall in his brain" so that the world can be a "better place".
They attached along with the package a letter reading-
Dear Mr. Trump,
Congratulations on winning the nomination. It's not small feat, running for the office of the world's most powerful man. It's not just a privilege but a rare chance that very few are equipped to take on.
I would like to offer you a little something to help you prepare for the task that lies ahead — four years' supply of TE-A-ME Green Tea. Green tea is packed with goodness and is proven to help achieve well-being and increased productivity.
With best wishes from India,
Sumit Shah
Executive Director
TE-A-ME Teas
21, Rebel by birth, Biharian by blood and Bangalorean by choice. She is one of those rare human beings who has grown beyond her age and has seen it all. When she's not busy chasing her dreams, you'll find her blogging and threatening us to publish her posts. And did we mention that she is JUST 21??