World Health Day, observed on 7th April every year, was started in 1950 by the World Health Organisation to promote world health and spread awareness about its importance. With help from local governments, WHO organises various programs on a large and small scale to satisfy a different theme every year. Through the years, some notable themes were Global Polio Education, Safe Motherhood, Mental Health and so on. This year, the theme is a pretty broad one: Universal Health Coverage (because everyone knows that the health coverage across the globe isn't exactly what you can call fair towards everyone). Now, we all know that being healthy is important, but what exactly does that mean?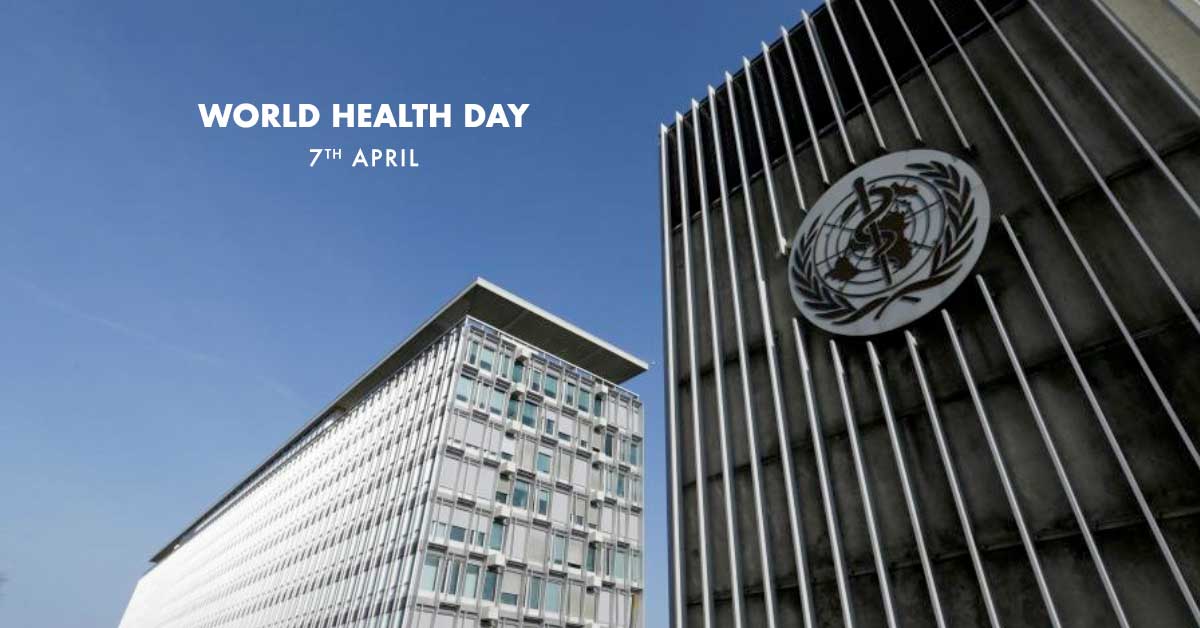 The WHO mentions that for good health, the fundamental resources needed are food, shelter, income, peace, education, a stable ecosystem, sustainable resources, social justice and equity. Some of them seem pretty obtuse and vague and if you're thinking, "This pretty much covers everything positive that can happen in life", you may very well be right. But the thing about good health that most people seem to conveniently ignore is that good mental health also counts towards being healthy and while food, shelter, clothing and water are all that are necessary to be physically healthy, all the other broader prerequisites are needed for good mental health. You can read more from Amys blog all health related articles.
Now coming to food and water. The fitness freaks among us probably know how many calories are ideal to consume per day (2000 for women, 2500 for men), but what does this mean, exactly? Well, it means having a balanced diet with just the right set of nutrients. Proteins, vitamins, minerals and all that we learnt way back in fourth grade are as important for our body now as they were then. A lot of us (I mean students) unwittingly eat more or less enough to satisfy our daily calorie needs. People staying at home are usually in the best condition because parents force-feed us only the good stuff.
"My lunch dabba usually consists of chapatis and whatever vegetables mom has made that day. I'm not really very conscious about what I eat and I indulge in junk every once in a while, but I mostly eat healthy only, thanks to my parents,"
– said a localite of my college.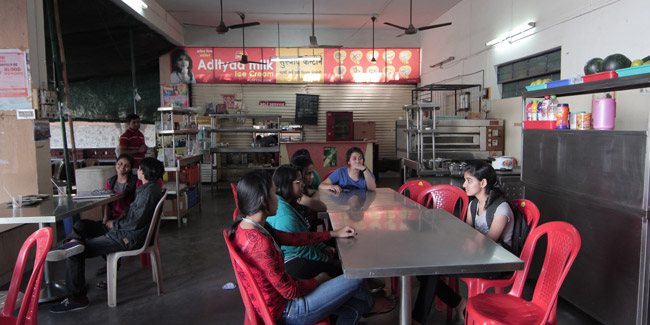 Hostelites also end up eating healthy (because we eat in the hostel mess) in the interest of saving the meagre allowance we get from home.
"Nutrients? Heh. I have stopped thinking about these things, really. All that matters is that I eat passable food with what I get from home every month. Roz roz parents se paise mangne ko accha nai lagta na (It doesn't look good to ask parents for money every day). The best way is usually to eat at the hostel mess,"
– said a hostel-dweller.
We may not get all the necessary nutrients everyday, but we get by. But what about the less fortunate? They don't have enough resources to eat three full meals a day, much less bother about health.
"Maalik dete hain toh khane ko milta hai, didi. Nahi toh time hi kahan milta hai jake khane ko? Din bhar gharo mein kaam hi toh karti hu mai! Lekin aap log accha hai. Khana deta hai. (If the house owners give me food, I eat. Otherwise, where's the time? I'm too busy working at houses. But you are nice, you give me food),"
– a maid said, sadly when asked about her food intake.
For people like this, it's a luxury to even eat, and having healthy food or a balanced diet takes a backseat, basic sustenance (actually eating anything) taking priority over everything else. Yet, somehow, they survive, though they develop several health problems as they get on.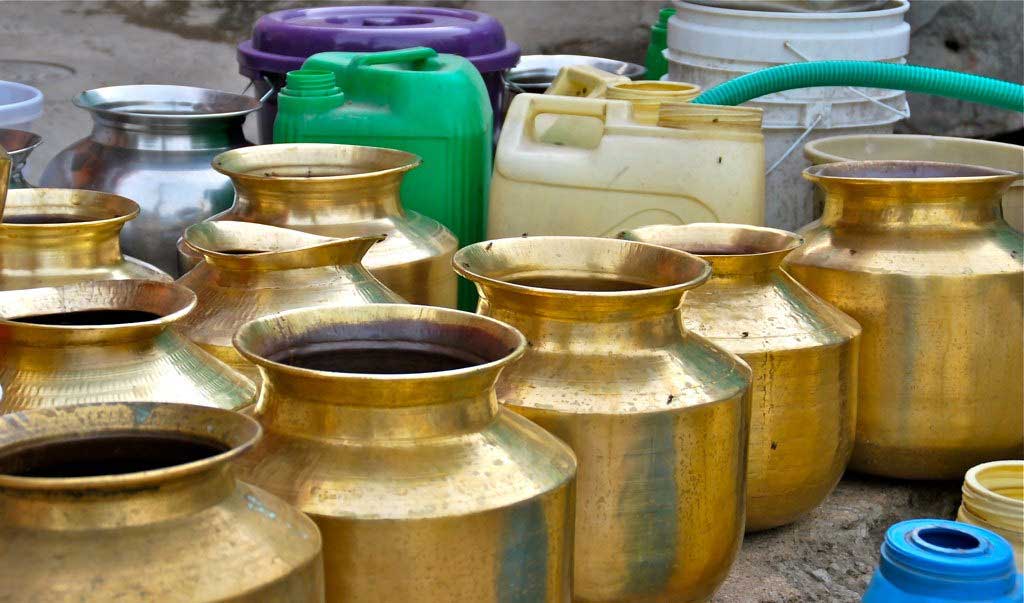 Now, food is all well and good, but there is something more important for our mere survival: water. This is as rare a commodity for the less fortunate as food, which is extremely sad. One can get by without eating once in a while, but survival is much more difficult without water, forget remaining healthy. What with the recent water crisis and the rising fear of depleting water every year, even people who have money are helpless in the face of lack of basic resources.
"We usually don't have much of a problem with water, though seeing the news, it seems like we'll start having problems soon",
– one of the richer kids in our college said.
"Water is basically a joke nowadays. 4 ungodly hours in the morning (I mean, 2 to 5? Really?), 2 hours in the afternoon when we're in college anyway and 2 hours in the evening when we actually fill all our buckets is all we get. It's inconvenient, and we have to fill drinking water from college because the coolers are often empty. But we get by",
– a hostelite described his woes regarding water this year.
But this condition is still better than that of people who have no money. In many village-areas, people have to go far away with buckets to a common tap and stand in line for hours in the wee morning hours for water.
"Peene ka pani toh milta hi nahi; jo tap se bharte hain, usiko ubalke peena padta hai. Subah subah 4 se 8 tak paani rehta hai. Tab nahi li toh uss din paani nahi milegi fir (We don't get drinking water at all; we just boil the tap water and drink that. Water is available from 4 to 8 in the morning. If we take it then, we have water for the day, otherwise no water),"
a peon of our college said.
We at Campus Times Pune are humbled by the fact that we have better access to resources and enough to help us stay healthy, and we hope you are, too. As for the less fortunate, there are some organisations who help out, and they always require help. You can help out by donating to them or volunteering.
Here are some of them:
1. Samavedana

Not exactly feeding the poor, but they organise health drives and help try to improve people's health.
As the name implies, the organisation works to solve the problem of hunger and food wastage by redistributing food. It's present in many cities across India. If you want to help, you can find out more at their official website. Link is given above.
They work to get surplus food from restaurants and other places and redistribute this, which would otherwise have gone waste, to people who are in need. You can learn more, donate or apply to volunteer by clicking on the link given above.
The following two tabs change content below.
A foodie and avid reader, she only discovered her affinity for writing when Engineering let her down. She loves surprises and adventure and dreams of travelling the world. Spends her free time browsing social media and drooling over videos of adventure sports.
Latest posts by Ananya AK (see all)