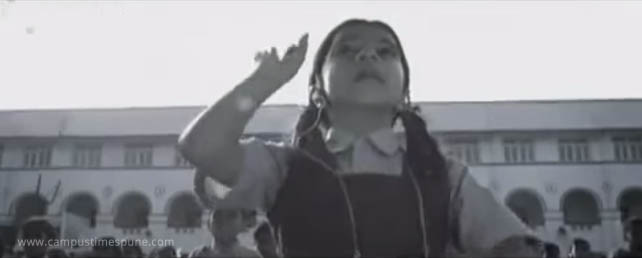 Remember this girl?
We see her every time when we go to watch a movie and the national anthem is played which is sang by the dumb and deaf children. Some laugh on their disability, while some pity for few moments and then they are forgotten… (Till we go watch another movie!)
To enlighten you all, let me tell you that, 24th September – 29th September 2014 is celebrated as the World Deaf Awareness Week. Now, most of us might be unaware of this week and to most of us it might not be a big deal. But to some special children, this week means a lot. This week gives them the belief that the world isn't such a bad place after all. It gives them the hope that people would start becoming aware of their culture and treat them equally in society.
Don't Miss – A Footpath School in Gujrat for Poor Children Imparts Education for Free
Presenting to you articles written by three special kids who voice out their thoughts to the ordinary people like us.
That is really touching to read words by a toddler who is 11 years old. Let us try and share the thoughts of these little children who are no less than us. Instead, they are way better than us.
Also Watch – Child of Deaf Adult (CODA) wishes to Redefine Deafness
Share this to more people, so that they would remember these lines, before acting different around a handicapped person in future.
One of the founding members of Campus Times Pune. Passionate about photography. A big fan of stand up comedy and anything that doesn't involve Sajid Khan or Honey Singh. He has a new found love for cutting chai and also some John Mayer music. In his free time, he likes to goof around with a little bit of web designing and watch Arnub Goswami debate with himself.