A new academic year has begun in full form and once again all students find it difficult managing their sources to "fun" in the limited allowance given by their parents. In order to cater a helping hand to every student across Maharashtra and Goa circle, Vodafone Presents "THE CAMPUS SURVIVAL KIT" which consists of a prepaid sim card this provides upto 1GB/day data and unlimited calls along with a booklet of Value for Money Offers. Isn't this exciting?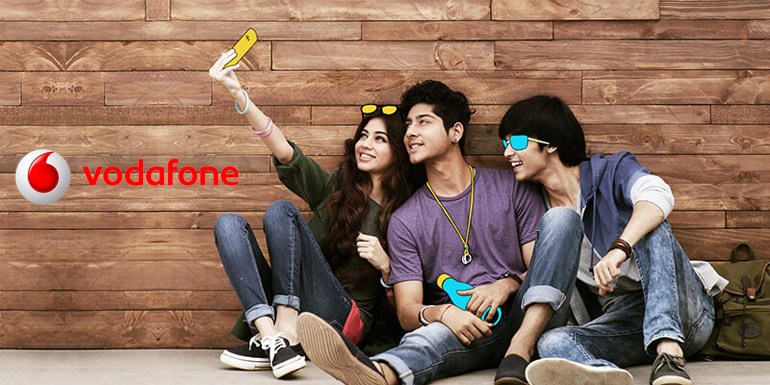 It is time for us students to be "that" social servant of providing hotspot to everyone! Agree much? 😛 Mr Ashish Chandra Business Head, Maharashtra and Goa, Vodafone India said "The Campus Survival Kit is an initiative to equip students with the great telco and non telco deals" As a part of the campaign, Vodafone has released a video on how students across colleges make the most out of college life in their limited pocket money.
Vodafone is now also interested in providing their users with interesting survival hacks to make campus life more fun without burning a hole in your pocket. The most interesting ones will soon be featured in another video by Vodafone soon.
What We Know About The Vodafone Campus Survival Kit:
It is a prepaid card with unlimited calling and loads of data, at very attractive price points ranging from Rs.150 to Rs.450.
The Voucher Booklet gives you popular recharges from Vodafone and also contains many coupons on great offers on your favourite brands and restaurants.
Recharge packs can be activated as required. Validity can be checked on vodafone.in.
All the customers who get the Campus Survival Kit will also get 3 exclusive benefits every week for a period of one year from the date of activation. These offers will be available exclusively for customers aged between 16-24 years only on the Vodafone number activated at the campus activity booth. These offers will be communicated through SMS.
At this time, Campus Survival Kit is a promotional kit exclusively available at select colleges through purchase of a new Vodafone SIM card.
The Kit is available at selected colleges only, currently. Dial *121# to check the best offer for them.
these additional offers are not transferable. These can be availed only on the number purchased with the Campus Survival Kit. To continue getting these offers, you must keep the same Vodafone number active and in use.
Don't forget to share this interesting offer details with your network. Join Campus Times Pune on Facebook, Google+ & Twitter. Also do subscribe our YouTube Channel. Click on Push Notifications to get notified whenever we publish a post.
Amateur writer. Professional skater. Engineering student. Music lover. Hollywood TV Soap fan. Believes in Karma. Occasionally foodie. Ciao.