Udghosh'23, IIT Kanpur's annual sports and cultural festival, continued to dazzle on Day 3, with a plethora of exciting events and activities. Athletes from all over India competed in a variety of sports,
including football, cricket, basketball, volleyball, and athletics.
The level of competition was fierce, and the athletes displayed their skills and determination to the fullest. The athletes displayed a great spirit of sportsmanship. They cheered each other on and celebrated each other's successes. The spectators were also enthusiastic, cheering on their favourite teams and athletes.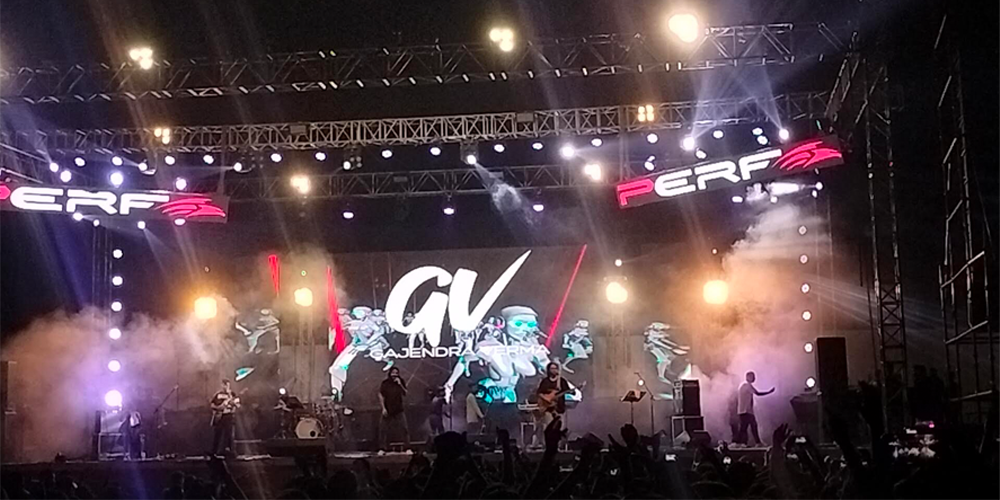 An astonishing Vocal performance by Shubhangi Dave took place at the events ground which filled the whole events ground with a gust of musical energy.
The final day of Udghosh'23 saw a spectacular closing ceremony at the Open Air Theatre (OAT). It was a fitting end to an auspicious extravaganza that had showcased the best of Indian sports and culture.
This is how the last day off Udghosh' 23 ended. It was a weekend of incredible competition, and celebration. The athletes had given their all, and the spectators had cheered them on with enthusiasm. Udghosh'23 had been a success on all fronts. It had showcased the best of Indian sports and inspired a new generation of athletes.
The memories of Udghosh'23 would live on the hearts of the participants and the campus junta. It had been a festival that they would cherish!
Campus Times Pune is an initiative taken by some enthusiastic students of Pune to entertain the "Netizens" by providing cool and trending content online. Articles from contributors who prefer keeping their identity anonymous, are published under our authorship. You can contact us with your articles by sending them to "[email protected]"