TEDxVITPune is set to reemerge through appalling uproars and constant turmoil. We're set to celebrate the resilience and walk a path to perpetual serenity. We are back with the 7th edition of TEDxVITPune, "Embracing the Pandemonium".
TEDxVITPune is an independently organized TEDx event, operated under the license of TED, aiming to bring technology, entertainment, and design from various visionaries, intellectuals, and doers, right to our doorstep. Since its inception in 2015, TEDxVITPune has gained a reputation for being one of the best TEDx events in the country.
Our 7th edition, licensed under Harshada Belgi, is set to happen in Vishwakarma Institute of Technology, Bibwewadi, Pune on the 21st of May 2022. Carrying forward our tradition of always doing better than our yesteryears, this edition promises to be the best yet.
We, at TEDxVITPune, solely believe in the power of ideas to change attitudes, lives, and ultimately, the world at large. We're bringing together people from all different walks of life to come, confer and confabulate ideas in whole different dimensions by spreading the word through campaigns, events, creatives, and exploring mindsets from multidisciplinary domains. We have curated a perfect line-up of speakers from domains such as cinema, climate change, foley, food, and business.
Our speakers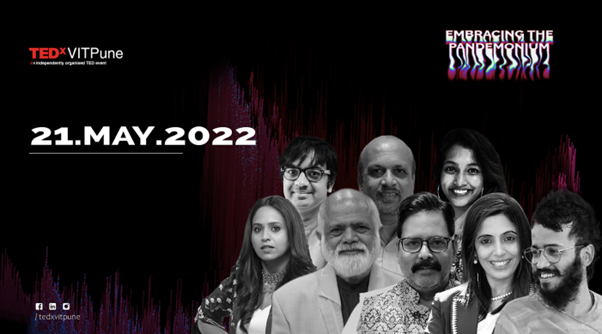 Samar Nakhate, Suchita Champak, Abhinav Kafare, Deepak Krishnan, Karan Arjun Singh, Sonal Barmecha, Sandeep Godbole, Swanandi Tikekar.
Forming one of the three crucial pillars of TEDxVITPune is the enthralling experience that we hope to put out for all the attendees. From live talks to workshops and connections that last a lifetime, TEDx aims at providing an escapade for you, and your mind.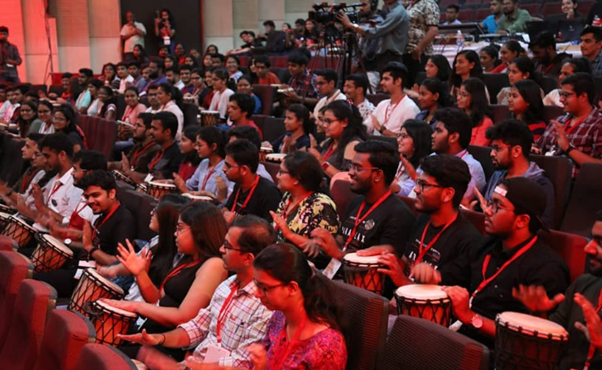 To whoever said, "The way to man's heart is through the stomach"- behold. Just when it couldn't get any better, TEDxVITPune offers its attendees lip-smacking food.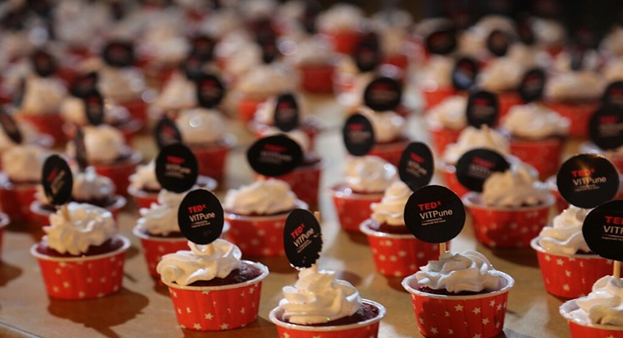 The splendor of TEDxVITPune remains with its attendees, constantly bestowing memories through our invaluable set of goodies. As a souvenir and a token of gratitude, we also curate personalized merchandise for all our attendees.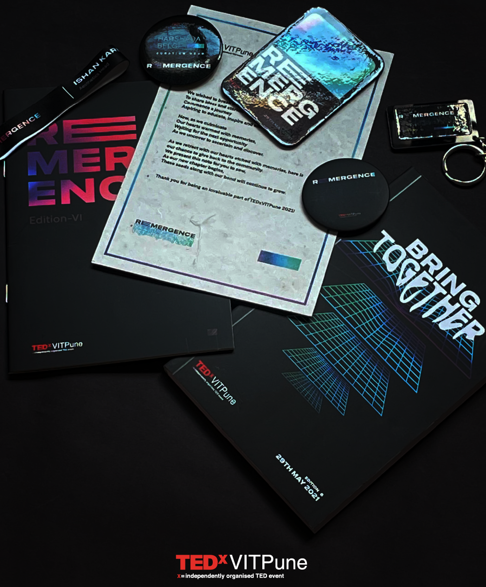 We, here at TEDxVITPune, believe in the unprecedented power of sharing ideas and interacting with insightful minds. Inspiring life stories, ideas that transcend generations, a community of visionaries, and an unforgettable experience. This is TEDxVITPune, 2022.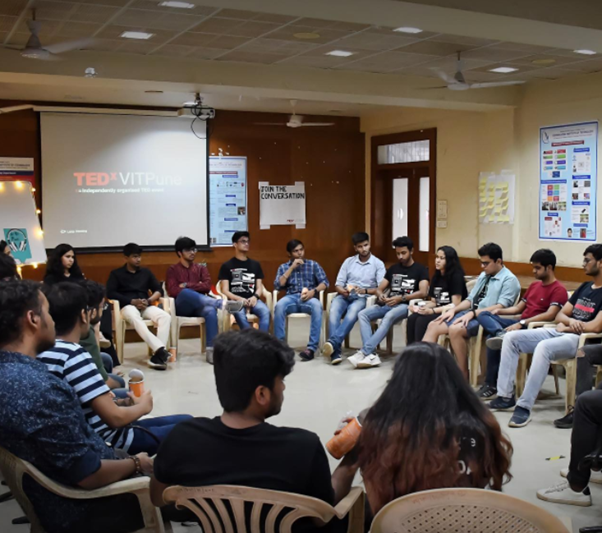 Click Here To Read More About VIT Pune
Join us today.
Connect with us via Instagram: @tedxvitpune
Anurag is an inquisitive budding Engineer.
Being perfect at his job is his watchword. Persistent learner, Aesthete photographer. Football , memes & Game of thrones fanatic.