TEDxCRCE's "Ed-Weekend" was held virtually on 23rd October 2021 and provided a much-needed burst of verve and enthusiasm for both the speakers and the speculative audience. The audience, TEDxCRCE members, and speakers tuned in through a Zoom Meeting.
Click Here Read More About TEDxCRCE
The theme 'Millennial' was truly personified by "Ed-Weekend's" next generation, risk-taking speakers who believed in ideas that had the potential of changing people's perspectives. Ed-Weekend stood true to its vision by hosting 200+ participants from various colleges across Mumbai.
Their first speaker, the multi-talented, award-winning anchor, Aanchal Bajwa, shared her challenging story of when she gave up her perfect job and her 'ideal life' for doing something she was passionate about, showing the courage required to pursue happiness and dreams.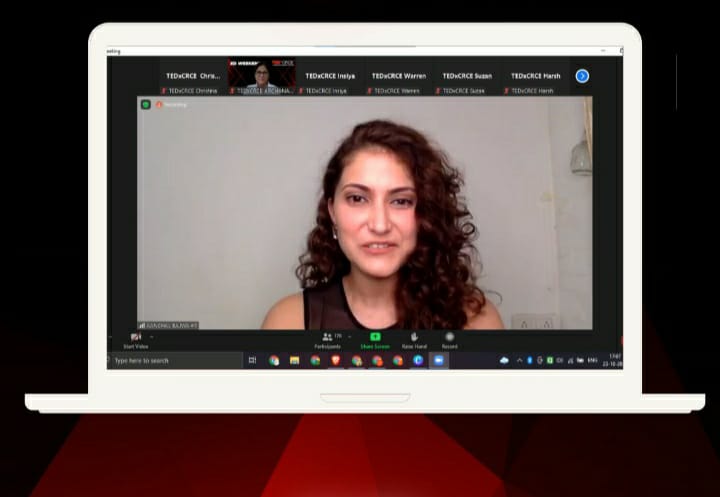 Next, Dr. Ojas Krishnani, co-founder of various organizations, shared his view on having a purposeful, meaningful life and in turn gaining the feeling of satisfaction on fulfilling our aim. He spoke about how he channeled his emotions and feelings of helplessness into something so effective that it brought a change in society, motivating everyone to do so.
Another spectacular speaker on board, Richa Kumari, who represented India globally at the official platform of Mrs. Asia Universe, directed the crowd towards the '3 P' principle of Passion, Perseverance and Persistence, convincing everyone that if we believe in ourselves it indeed is possible to conquer anything we want.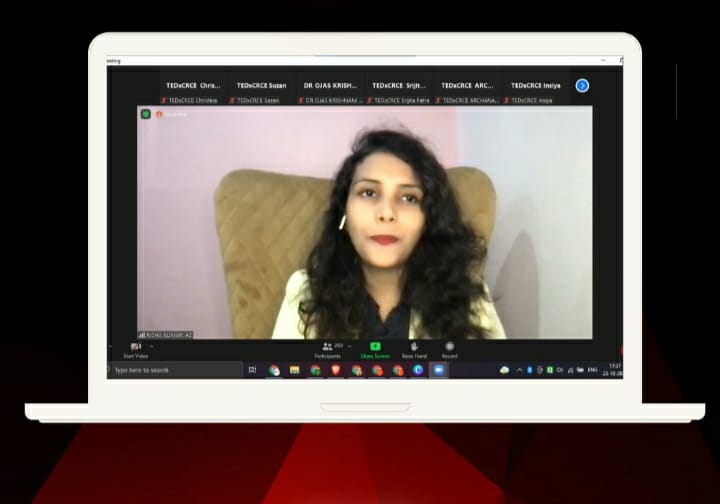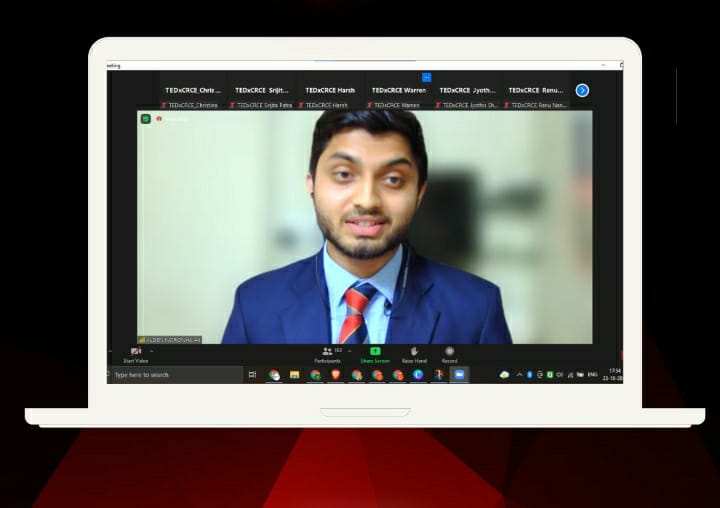 The 4th and final speaker, Alden Noronha, a national level athlete from their very own college, Fr. Conceicao Rodrigues College of Engineering, Bandra, spoke about how sports did not disturb his academics but in fact, complimented them. He explained how with sheer hard work and mental strength he attained levels of excellence and left everyone in awe.
Each of their speakers provided a wholesome talk thus inspiring the audience to push themselves to do something meaningful and extraordinary. And most importantly, shaping their mindsets, indeed adding a new perspective to their lives.
Visit TEDxCRCE Official Website
tedxcrce.com
Anurag is an inquisitive budding Engineer.
Being perfect at his job is his watchword. Persistent learner, Aesthete photographer. Football , memes & Game of thrones fanatic.