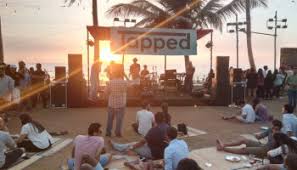 After 2 successful festivals in Mumbai, India's first and biggest Craft Beer festival, TAPPED, is back and this time Pune is the base for the best available brews.
Expect a picnic like Sunday, featuring 30+ brews, food from brands known and fresh, a raging drinking games showdown and live music all day!
Tapped is brought to you by Little Food Co and LAT. They have previously produced festivals such as Zizi Land, Naked Comedy Festival, Homegrown Comedy Festival and the Music Arena. They are currently partnering with High Out There to bring Tapped to Pune for the first time.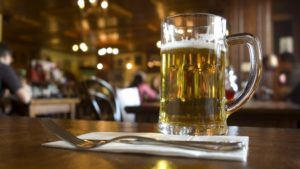 30+ craft beers will be on tap by 7 participating breweries from Mumbai and Pune. The breweries are:
From Pune:
From Mumbai: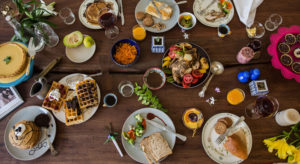 Curated by Little Food Co
From Pune:
From Mumbai: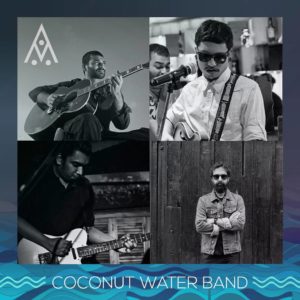 'Untapped' by The Orange Octopus Records: 1 pm to 3 pm. TOOR is an initiative aimed at uplifting the local music scene in India.
Groove Junction feat. Michael Pereira: 3:30 pm to 6:30 pm. Grrove Junction is a Pune based band comprising of the cuty's top senior session musicians. Their musical sensibilities are vast, switching seamlessly between Pop, Rock, RnB and Blues.
The Coconut Water Band: 7 pm to 10 pm. The Mumbai based groove peddlers, 'The Coconut Water band' is a new-age supergroup of sorts. This group is known for playing upbeat, groove heavy music and we're expecting foot tapping, hip swinging beer lovers throughout their set.
About the Drinking Games Arena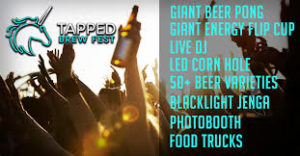 A first of its kind Beer Game Arena to keep you entertained and winning while you sip on some hand crafted brews. The three exciting verticals of the arena are listed below:
Experiental Zone (3 pm onwards): This zone is filled with fun carnical style games that let you win big!
Game List:
Hole in One Mini Golf
Ring the Drink
Can Toss
Balloon Beer
2. Beer Wealth Games Tournament (7 pm to 9 pm): Teams of two battle it out in 6 beer filled games until we crown one Beer Wealth Games Champion. The winner takes home the trophy and Rs 10,000/- beer credit at the High Spirits Cafe.
Beer Pong
Drunken Giant Jenga
Tipsy Darts
Flip Cup
Foosball Shootouts
Beer Pong Finale
3. Beer Wealth Games Trail Runs (3 pm onwards): Trail runs so that guests who come in at all times can expereince the tournament games in a liesure manner without the pressure of the tournament.
Beer Pong
Drunken Giant Jenga
Tipsy Darts
Flip Cup
Foosball Shootouts
Date: 30th July 2017 (Sunday)
Timings: 1 pm to 10 pm
Entry Charges: Rs 249 (only entry) and Rs 1000 (Entry + Full cover)
Online Tickets: Insider
Venue: Showtime Arena, Balkrishna Lawns, Mundhwa.
Lots of Craft Beer, Curated Food by multiple restaurants, Live Music all day and love on Tap!
Mark your calendars for one of the most anticipated celebrations of ALL THINGS CRAFT!
#TappedInTheRains
The following two tabs change content below.
Shweta Mustare. A girl living in Pune, India, waiting for life to give the big break. Blogger, Thinker, sometimes funny, always a weirdo.
Latest posts by Shweta Mustare (see all)