The Rotaract Club of D. Y. Patil Vidya Pratishthan is coming this February with the eight edition of their flagship national level non-technical quiz competition 'R-Evolution' with the theme "Olive Green".
First conducted in 2010, the quiz offers a unique platform for students to bring to view their professional aptitude.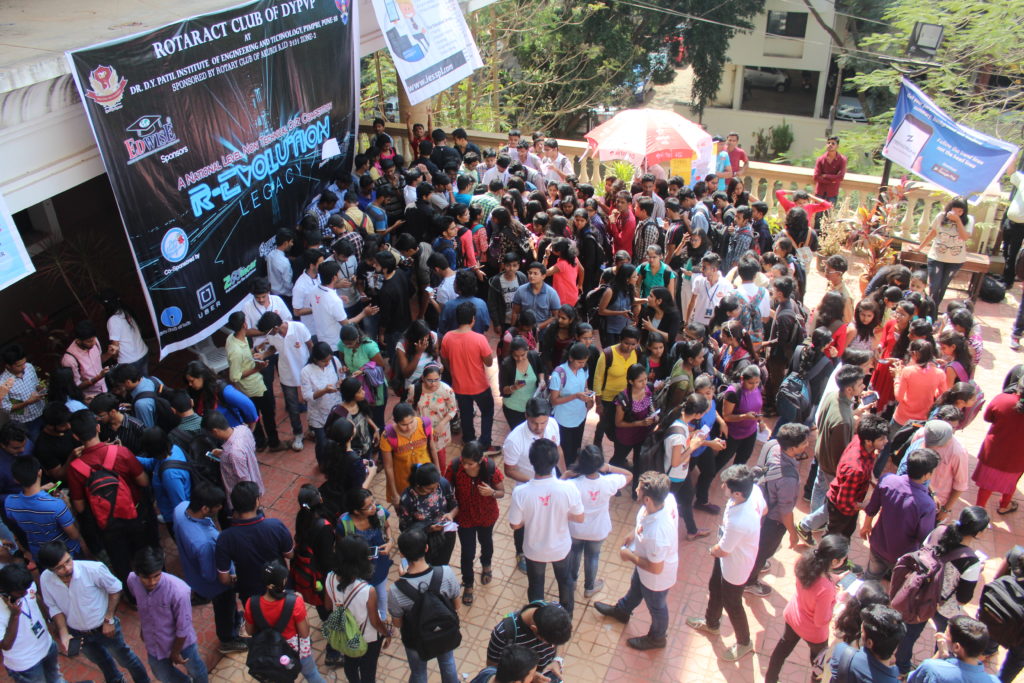 Over the years, this event has been conducted at different centers across India including MITSOB-Kothrud and DYPIET-Pimpri in Pune, Gwalior, Kolkata, Bengaluru, etc.
Similarly, the quiz has also been conducted at four centers outside India viz., Nepal, Sri Lanka, Indonesia, and Tunisia.
READ ALSO – 13 Things About DY Patil College of Engineering, Akurdi
As is the norm, the event will be conducted in three rounds.
Round 1:
What: An aptitude test
Where: MITSOB-Kothrud and DYPIET-Pimpri
When: February 12th and February 16th, 2017 respectively
Selected teams will further proceed to Round 2:
What: Group discussion and Rapid fire
Where: DYPIET-Pimpri
When: February 19th, 2017
Round 3:
What: Non-technical quiz
Where: DYPIET-Pimpri
When: February 19th, 2017
R-Evolution has also won the 'Best Professional Service Project' award out of 31 Rotary International Districts in entire South Asia region.
So what is it that you are waiting for?
Contact Manish Jaiswal at +91 9763 972 882 for further details.
Luckily they will have on the spot registrations!
The participation fee is Rs.100/- per team (Two members)
Saumya is a reader, dreamer & occasionally a bathroom singer. You'll usually spot her with a glass of iced tea in hand. And when she is not dreaming she blogs at Introverted Extrovert.