Movie buffs and film makers alike, your waiting ends now! The highly respected and beloved film festival – PIFF, finally returns with its 15th edition! The festival will commence from 12th January and will conclude on 19th January, an entire week jam packed with an amazing collection of movies!
We're talking about more than 200 films which will be showcased in 13 screens across 8 venues! So hurry and note down these venues- Inox (Camp), City Pride (Kothrud), City Pride (Satara Road), Mangala (Shivajinagar), NFAI (Law College Road), City Pride (R Deccan), Carnival Cinemas (Chinchwad)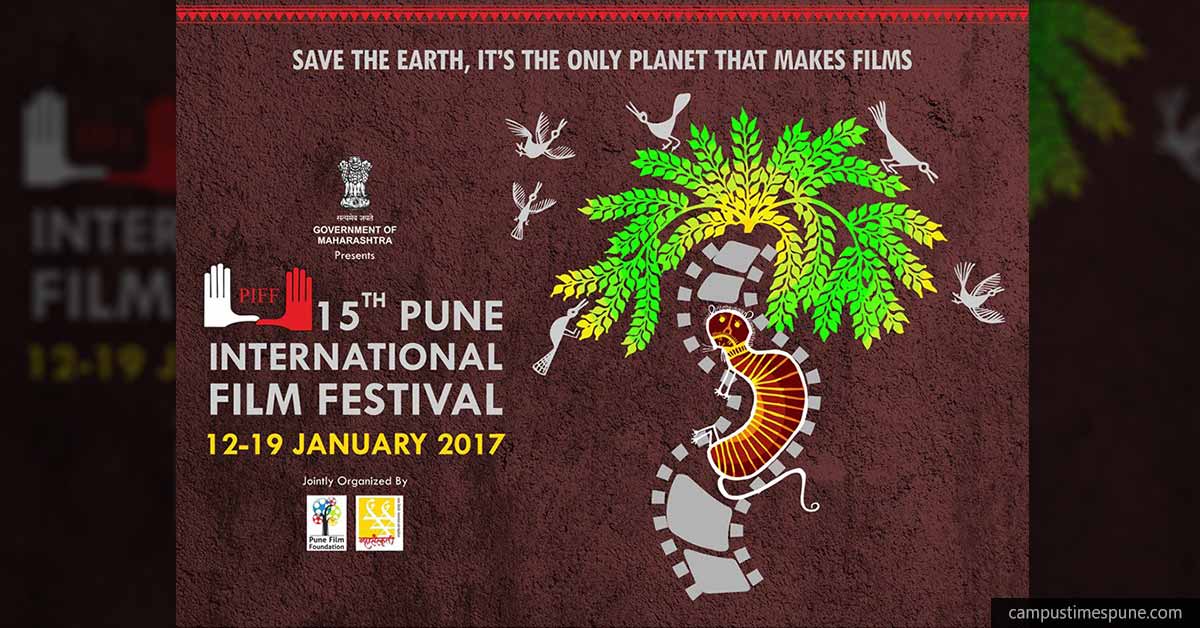 PIFF has always been known to display films which are shot with a predefined unique theme. Keeping this integrity and innovation in mind, the chosen theme for this year is 'Environment'. The intention behind this specific theme is to raise global awareness through the medium of Films and Entertainment. PIFF highly encourages everyone to take positive environmental action for protecting nature and our planet Earth.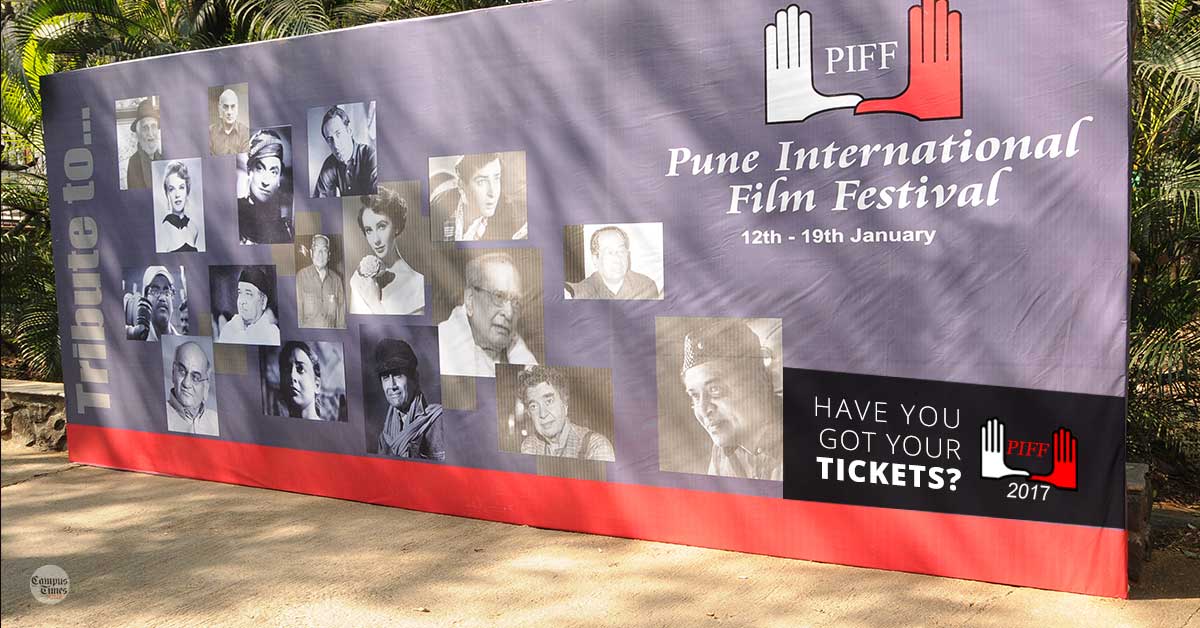 PIFF Bazaar is back as well! After the monumental success of PIFF Bazaar last year, this year's PIFF edition will boast of a much larger Bazaar- 10,000 sq. ft. area and more than 30 stalls! PIFF Bazaar will cater to all your needs and it'll be a one stop platform for all the Movie Lovers, Film Personalities and connoisseurs of Film Arts! Do not miss out on this experience, as this year's PIFF Bazaar will hold interesting activities like Open Forums, Panel Discussions and Entertainment Programs by partners from across the film and entertainment industry. PIFF Bazaar will be conducted at City Pride (Kothrud)
Sections covered by PIFF 2017 are as follows
Opening Films
Awardees Films
Environment
Social Awareness
World Competition
Global Cinema
Asian Cinema
Latin American Cinema
Films based on Gracia Lorca Literature
Spanish Dance Forms in Films
Country Focus
Indian Cinema Today
Indian Panorama
Marathi Cinema Today
Marathi Competition
Gems from NFAI
Films from Films Division
Kaleidoscope
Retrospective
Tribute
Jury Films
Student Film Competition
PIFF is also renowned for its inspirational yet cut throat competition. Upon asked about the competition, Dr Jabbar Patel said,
"Owing to the prodigious national and international exposure that PIFF award winners have received, year after year, competition section at PIFF is immensely popular, attracting over 1,000 entries from 95 countries. We are proud to be the only Film Festival in India, presenting such a large spectrum of variety and genres of the films".
For further assistance and information, kindly visit www.piffindia.com.
For offline registrations, visit any of the following registration counters:
Inox (Camp)
City Pride (Kothrud)
City Pride (Satara Road)
Mangala (Shivajinagar)
Carnival Cinemas (Chinchwad)
The counters will be open from 10:30 am to 6 pm.
Important Links of PIFF 2017
The following two tabs change content below.
Anikait is the Co-founder of Campus Times. An undercover nerd. Helps several businesses & startups amplify their online presence & reach. Beer, Puns & Game of Thrones aficionado.
Latest posts by Anikait Chavan (see all)