"Women are leaders everywhere you look – from the CEO who runs a Fortune 500 company to the housewife who raises her children and heads her household. Our country was built by strong women and will continue to break down walls and defy stereotypes."
A girl executes numerous roles in her life and never gives up. She has within her the courage, the dominance, the simplicity and the love that can conquer the whole world.
"She is special…"
October 11 is celebrated as the International Girl Child Day across the globe. This year MindSpark'15 salutes the girls of this country and aims at initiating a Social Awareness Programme called PAAKHI.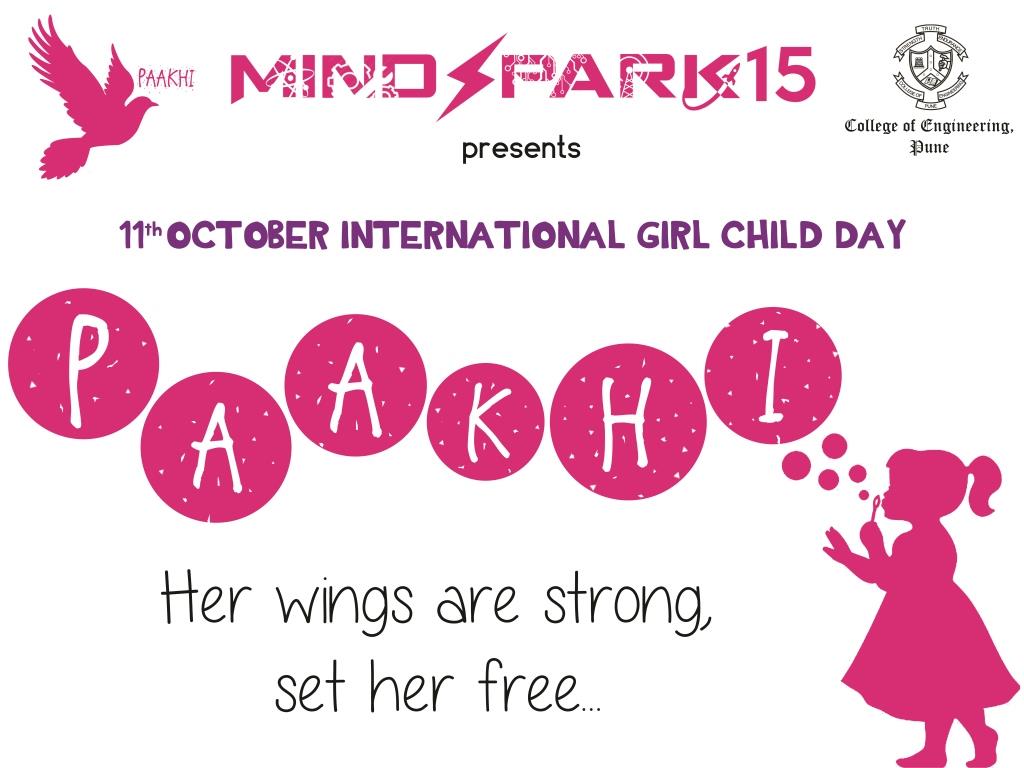 Their first initiative was in association with Pune Learns, an NGO which aims at teaching under-privileged children basic English and Communication skills. COEP organised a drawing competition, along with other activities, for children from the local communities. This event took place on the 13th of September from 10:30 a.m. at COEP Campus.
The event was well received and the children had a great time interacting with each other as well as with the volunteers. It also served as an opportunity for them to learn, express themselves and make new friends. Learning with some fun is always the best way to impart education to kids. This event not only brought happiness to the children, but also left the MindSpark organizers with a smile, a sense of satisfaction for having done something for our society's future.
Following are the events that are planned under PAAKHI:
Association with a Pune based NGO Pune Learns for a drawing competition and a couple of other fun events for the kids of Pune Learns. (September 13, 2015)
Association with Teach For India, the Indian counterpart of Teach For All. A workshop (most probably self-defense) will be organized by MindSpark'15 for the girls of schools under Teach For India. (October 11, 2015)
Association with Unnat Bharat Abhiyan. Girls/Women from the villages which come under Unnat Bharat Abhiyan will be given a chance to perform during MindSpark'15. (October 11, 2015)
The Keynote Lecture on October 11, 2015 would also be dedicated to PAAKHI.
To spread awareness about the issues related to The Girl Child, they are organizing a Paakhi Photography Competition. All you have to do is click a picture themed around The Girl Child..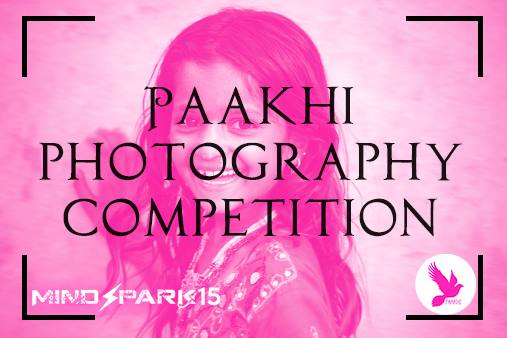 Rules and Regulations:
Click any picture themed around The Girl Child.
Add appropriate caption to it wrt the theme.
Tag MindSpark, COEP Page in your Facebook post.
Use #Paakhi #MS15 #GirlChild hashtags.
The deadline for this competition is 7th October, 2015.
The post with the maximum number of Likes (40%), max number of Shares (40%) and a Creative Caption (20%) will win prizes worth INR 4K.
The following two tabs change content below.
Febin Benjamin
Febin Benjamin is 'one -of-a-kind' type of guy who believes in enjoying life to the fullest. Loves to joke on everything that comes across his sight. He is an engineering graduate from Pimpri-Chinchwad College of Engineering. Besides that, he is a regular blogger/content writer, occasional poet and has also served as an editor for a recently published novel.
Latest posts by Febin Benjamin (see all)