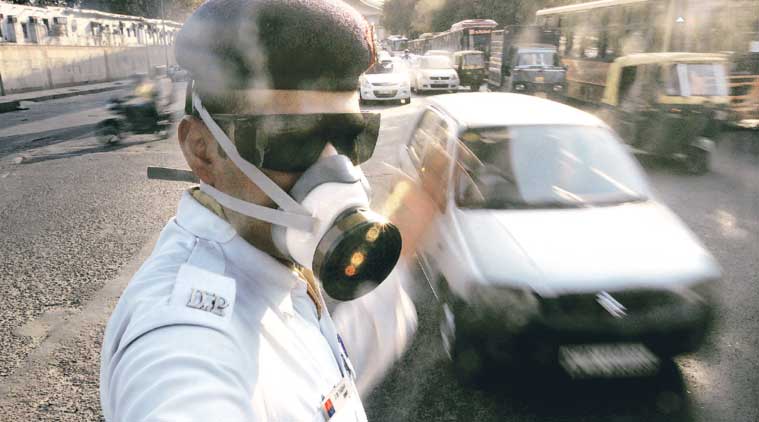 Pune has generally been known as a clean and green city in the past. But off late the increase in pollution is noticeable in our day to day lives. We talk and read about how we should walk short distances instead of using a vehicle.
How many of us can proudly say that we follow this practice?
Mrs. Neha Yeole, a counseling psychologist by profession and a passionate walker has been working tirelessly in order to motivate people to include walking as indispensable part of their life through her group "Walk it out talk it out" and her 50 Km walk for NGO Drishti. She strongly believes that walking plays an important role in creating a positive effect on mental and physical health and the environment around us.
READ ALSO – Puneri Mother of Two Undertakes an Epic Adventure by Running 5969 kms on Foot
This belief has been her driving force for taking up the mission to inspire as many people as possible to walk everyday. She challenges herself constantly to demonstrate the possibilities justifying that if one is passionate enough then one can do anything that they desire.
About Mitti Ke Rang (MKR Pune)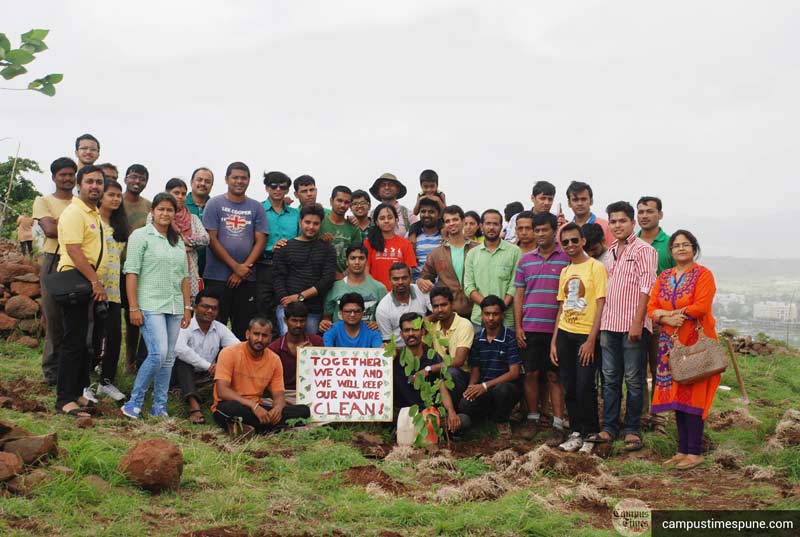 Mitti Ke Rang (MKR) is a Youthful Organization that provides a platform for the youth led programs to champion social development. Considering the growing concern about rising air pollution levels across the globe as well as its wide spread effect on each one of us MKR has decided to champion this cause and be the part of the solution. Neha had worked with MKR on certain social initiatives and hence this collaboration between WIOTIO and MKR was born with an aim to connect people to generate solution for pollution by walking more and by adopting a sapling.
70th Independence Day - 7,000 Saplings - 70 Km Walk Event
A 70 km walk by Neha across Pune is the event planned to raise awareness about rising air pollution levels. A regular walk helps us not only to remain fit but also contribute in reducing air pollution which benefits the society. The best way to reduce air pollution is to Go Green and what better way than to adopt a sapling?

A route of 70 km is selected for the 'Chalo Sath Chale' walk in Pune. This distance is expected to be completed in approximately 14-15 hours. The walk will be flagged off the starting point of Dagdusheth Ganpati at around 4.00 am on 27th August 2016 and Neha is expected to complete this walk by around 9.00 pm at Pune University Road.
Mission:
Along the route of the walk, volunteers of MKR will be setting up stalls on 8 to 10 locations and raise awareness about air pollution. They will also handout saplings to people for plantation and spread awareness about tree nourishment.
The people who wish to walk along with Neha can register for 10 km walk. As the route goes around Pune, the participants can join the walk at designated points near their area. MKR will have volunteers all along the route to help and support the walkers.
The route for the 70km walk will start from Shrimant Dagdusheth Ganpati Mandir and cover almost all four corners of Pune city including Sarasbaug Ganesh Temple, Katraj, Magarpatta, Westin, Chandni Chowk, Baner and will end at Savitribai Phule Pune University. A detailed map for the same has been given below.
Important Links of the Event
#ChaloSathChale | #SolutionNotPollution | #70kmWalk
Saumya is a reader, dreamer & occasionally a bathroom singer. You'll usually spot her with a glass of iced tea in hand. And when she is not dreaming she blogs at Introverted Extrovert.