Imagine a place filled with your favourite superheroes and comic characters. They are gathered to have fun in an ambience packed with comic-themed games and with cool merchandise o win! What if we said that you could even click candids with Batman, Superman, Captain America as well? Like the sound of it?? Well, MITCOE Pune brings you two days of the superhero experience this 15th and 16th February with MIT CREON 2018 and Comic Con.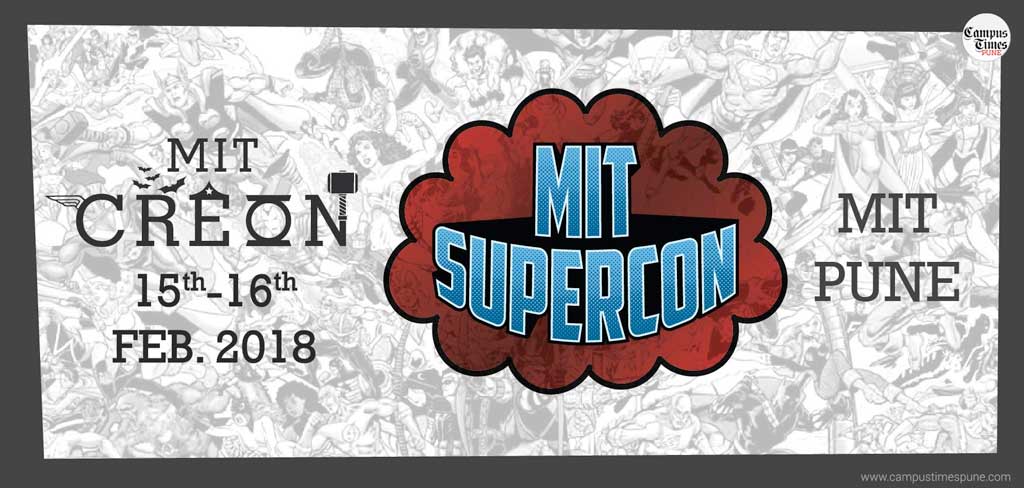 Sometime, somewhere we all wished to attend a Comic Con, but couldn't, all because the entry was expensive. Well, they got your back this time. They bring you the world of Comic Con for FREE!
Come along with your friends and join us at the delightful event. In case you are a superhero do bring your arsenal. A power-packed day with games, fun events, Cosplayers, a super car show and so much more is what you can expect.
Here's a sneak peek at what's going go down at MIT Creon 2018 :
We've all wanted to be in the shoes of our favorite superhero, right?
Here's your chance to check it off your bucket list and take home some of the coolest Comic Con merchandise.
Sachin Tendulkar can't wear one of Tony stark's Iron man suit, and you know why? Keep guessing.
Meanwhile, for all you DC and Marvel fans out there, they promise you will get your fair chance to roast your rival universe. Come roast the superheroes and drop the mic in style. Get your guts along, you'll need em.
Come test your Archery skills. Let's see if you can be a better vigilante than Oliver Queen or Clint.
You gotta know two things for the Joker Poker. One, the Joker from Batman (how can you not!) and poker. Well, then bluff your way through your opponents and make your fortune without the pain of a psychopath girlfriend.
A Jedi always uses The Force to sense what's going to happen next! Let's see if you can predict your card before it has been flipped. Who knows, you just might be the Last (standing) Jedi.
Been motivated by Jessica Jone? It's your turn with your dream team to find the hidden keys and unlock your treasure!
Campus Times Pune is an initiative taken by some enthusiastic students of Pune to entertain the "Netizens" by providing cool and trending content online. Articles from contributors who prefer keeping their identity anonymous, are published under our authorship. You can contact us with your articles by sending them to "[email protected]"
Event Details
Event Name
Location
​
Survey No. 124, MIT College Campus,

,

Ex-Serviceman Colony, Paud Road,

,

Kothrud,

,

Pune

-

411038
Starting on
Ending on
About the Event
MIT CREON brings to Pune Comic Con where you get be a part of super packed two days where a series of events will keep the energy soaring. Events ranging from Cosplay to Joker Poker will keep all present occupied and simultaneously leave them answering one question- Which one is better, marvel or DC?