Basketball is more that just a mere sport to most of us. Being our most humble teacher, this sport has, mentored into the people we are today. Hence, the love we share for this sport has no bounds. Out of sheer passion and love for basketball, ELEVATE was born – To rise above all cliches and set a benchmark in basketball tournaments in Pune.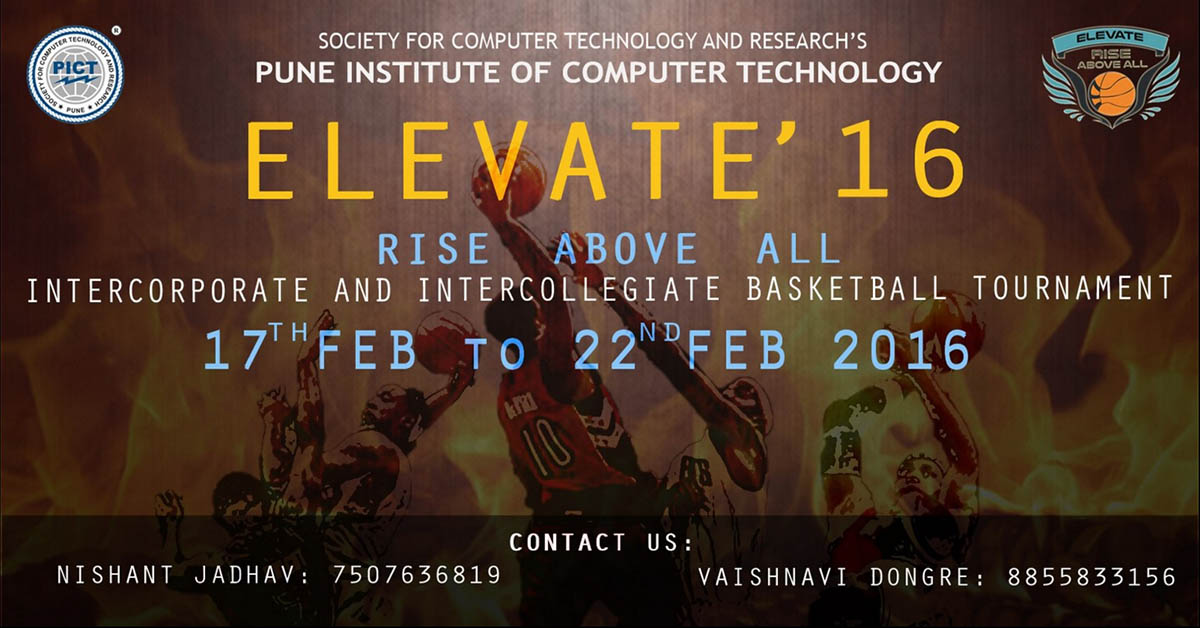 ELEVATE is one of the most eagerly anticipated events in the college calendar. The success of the event, year after year, is the likely emanation of the collective efforts of the students, alumni, faculty and members of the community. With the inclusion of the 1st edition of the Inter-Corporate Basketball Tournament in ELEVATE 2015, the event explored a new horizon. Organized by the enthusiastic students of PICT with the overwhelming support of the faculty members, this year the tournament is going to be held from 17th Feb – 22nd Feb.
It is during these days that campus echoes with the cheer of the audience and the relentless spirit of the players. The cut-throat competitions, the determined oppositions, the innocent joy of victory, makes this event a cherishable memory.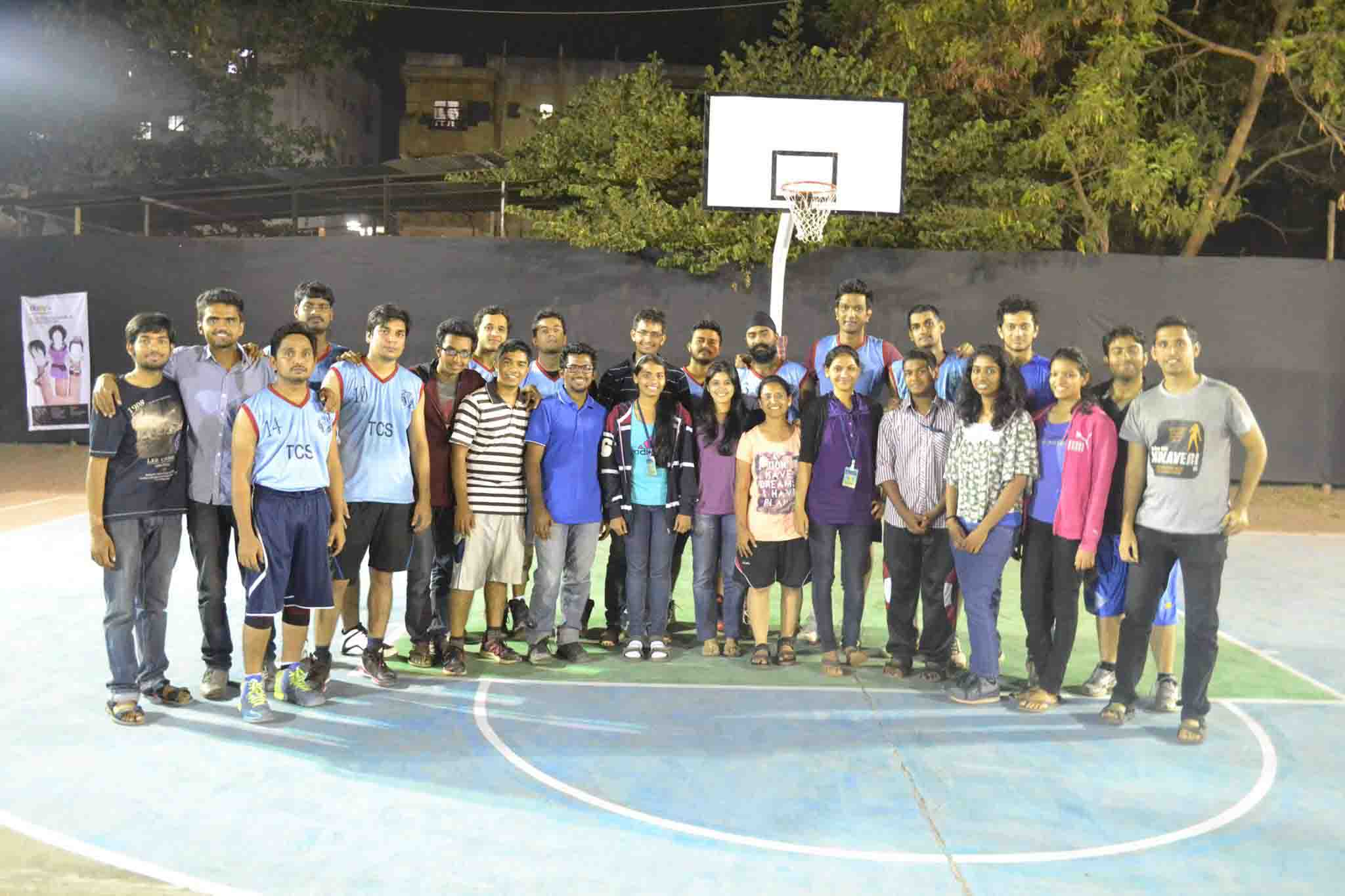 For us, every participant is a winner, regardless of the scores, because at the end of the day, it's the zeal that is appreciated. As growing adults, we all face numerous obstacles. The stress for gaining success and the fear of failure takes a toll on our lives, but a player leaves behind all worldly emotions when he steps on to the court. For him, basketball is a religion and every basket, a prayer.
FOR INTER-CORPORATE:
GAYATRI DATAR : +91 9665197159
VAISHNAVI DONGRE : +91 8855833156
FOR INTER-COLLEGIATE:
MANDAR KANDGE : +91 9970340403
AKSHAYA SANKPAL : +91 9923897668
Elevate 2016 Important Links
We welcome you all to witness this passion on our players, Elevate – Rise Above All.
Campus Times Pune is an initiative taken by some enthusiastic students of Pune to entertain the "Netizens" by providing cool and trending content online. Articles from contributors who prefer keeping their identity anonymous, are published under our authorship. You can contact us with your articles by sending them to "[email protected]"