Ganpati Festival, one of the most celebrated festivals in India, especially in Maharashtra, is renowned for its grandeur, devotion, and the traditional clay idols of Lord Ganesh. However, in recent years, the environmental impact of immersion ceremonies has become a growing concern. To address this, several shops in Pune have taken the initiative to create eco-friendly Ganpati idols.
Let's explore some of these incredible shops offering sustainable options for celebrating this beloved festival.
Let's explore Eco-Friendly Ganpati shops in Pune -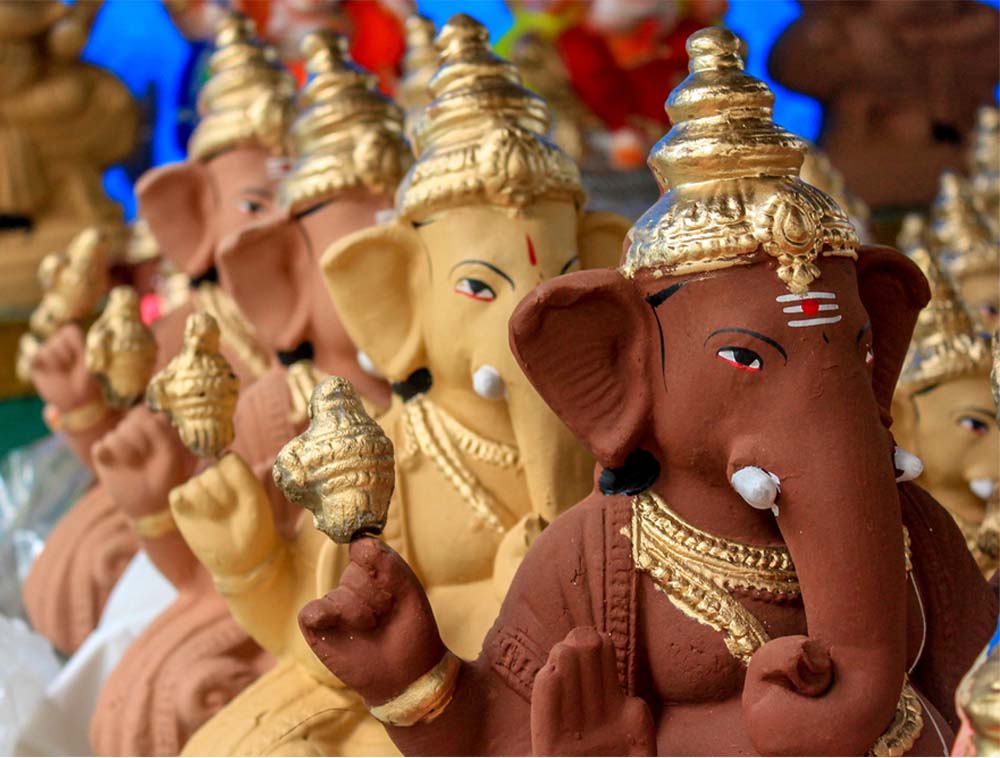 Shree Ganesh Kala Kendra, Sadashiv Peth
Located in the historic Sadashiv Peth, Shree Ganesh Kala Kendra offers handcrafted idols made with natural clay and biodegradable materials. The artists at the kendra focus on traditional craftsmanship while ensuring that each piece dissolves naturally in water. Their commitment to tradition and sustainability makes them a go-to spot for eco-friendly Ganesh idols.
O My Ganesha brings an innovative twist to sustainability. They offer idols made with plant seeds embedded within the clay. After the immersion ceremony, these idols can grow into plants when submerged in soil. It's a beautiful way to continue the life cycle and leave a positive impact on the Earth
If you're looking for variety, Ecoexist is your destination. They offer a wide range of eco-friendly idols, from clay to cow dung, each designed to minimize environmental harm. The shop also sells eco-friendly festival accessories, allowing you to go completely green this season.
Jagtap Nursery's Garden Center, Magarpatta
This well-known nursery diversifies during the Ganesh Chaturthi season by offering idols that are as green as their regular inventory. The Garden Center employs local artists who use clay and natural colors to craft beautiful, eco-friendly Ganesh idols. What sets them apart is their incorporation of garden elements, making each idol a unique piece of art.
The shift towards eco-friendly Ganesh idols is not just a trend but a much-needed change for the wellbeing of our environment. By choosing a sustainable option, you're not just celebrating a festival but also promoting a meaningful message. So this Ganesh Chaturthi, let's pledge to go eco-friendly and support these local businesses in Pune that are making a significant difference. Ganpati Bappa Morya!
Ruchi, a utopian thinker, has a passion to write and express her thoughts through writing. Constantly seeking knowledge and embracing new experiences. She worked in multiple domains of writing and has a passion for capturing moments through the lens.