This was the first edition of DPU MODEL UNITED NATIONS which was successfully chartered by Dr. D.Y.Patil ACS College, Pimpri. It was a 2 day conference held on 21st and 22nd of December 2018 wherein 101 participants enrolled themselves from various school & colleges of Pune. Though being a debut attempt ,the organizing committee managed to cross a big no.of 100 which itself is a big achievement.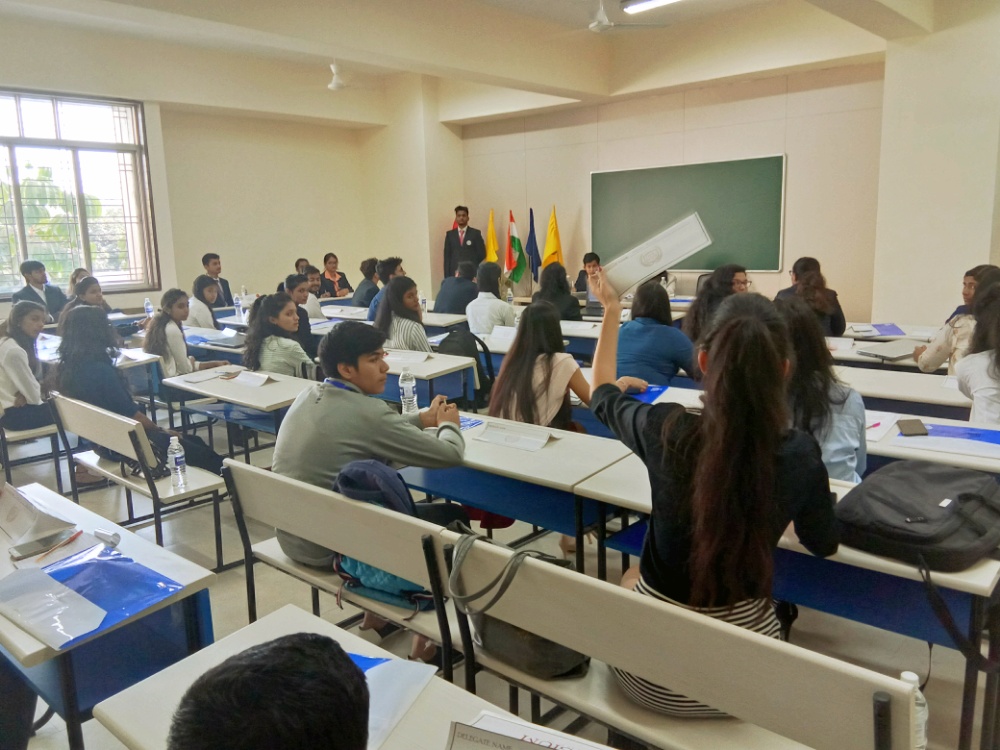 The conference started with the inaugural function held at the Medical Auditorium in the DPU campus which started at 10.00 am.This event was graced by the presence of the hon' guest Dr.Rakesh Dholakia (Director, Dr. D.Y.Patil Institution of Management and Research), Dr.Snehal Agnihotri (Principal , DYP ACS) ,Dr.Prashant Kalshetti (Event Advisor).The function involved the speeches of the dignitories ,followed by the badging ceremony of the executive board members ,The Secretary General & The Director General along with the Joint-Secretary and the Deputy Director General.The Inaugural Function was concluded by the speech of the Joint Secretary,at the end of which the sessions were declared open by Mr.Vighnesh Pillai-Secretary General DPU-MUN 2018
After the inaugural function the delegates were guided towards their respective councils.The conference surrounded around 3 major councils viz The United Nations Security Council ,The United Nations Human Rights Council and The United Nations Economic & Social Council.Each Council had the participation of 15,35 & 50 delegates respectively.The Councils were headed by extremely.talented executive board members Mr.Abhishek Acharya, Mr.Angad Dhupar, Mr.Parthik Choudhary, Mr.Prateek Jha, Mr.Aaditya Singh & Ms. Nain Pherwani.The First Day Sessions of the councils explained the proceedings of the councils for the first time muners. All thanks to the executive board members who always kept the delegates on their toes and patiently handled their respective councils.The second day sessions were a power-packed one's as the delegates were now aware about the proceedings which made the sessions bit more interesting.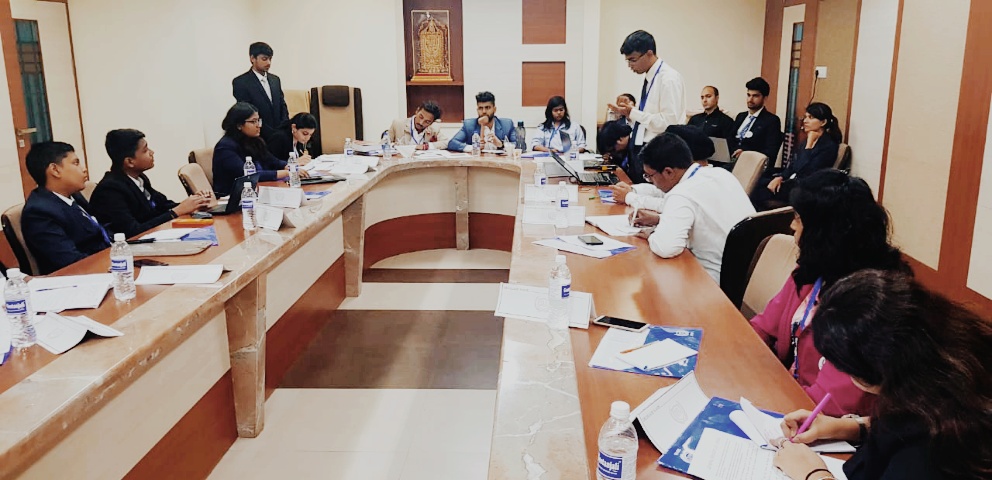 The 2 day conference was concluded with a valedictory function.The Valedictory Function witnessed the presence of Dr.Smita Jadhav (Trustee, Dr.D.Y.Patil Unitech Society), Prof.Akshay Ranade (MIT-SOG). All the winners were felicitated with trophies and cash prizes for being the Best Delegate, High Commendation & Special Mention.The special mention (verbal) of college for winning most of the awards was given to the Indian Law Society (ILS) which won 2 best delegates and one High Commendation.The Magazine Of DPU-MUN 2018 -The Renaissance was revealed at the hands of the hon' dignitaries at this occasion.The Valediction was concluded by the speech of the Director general and the sessions were declared closed by the deputy director general.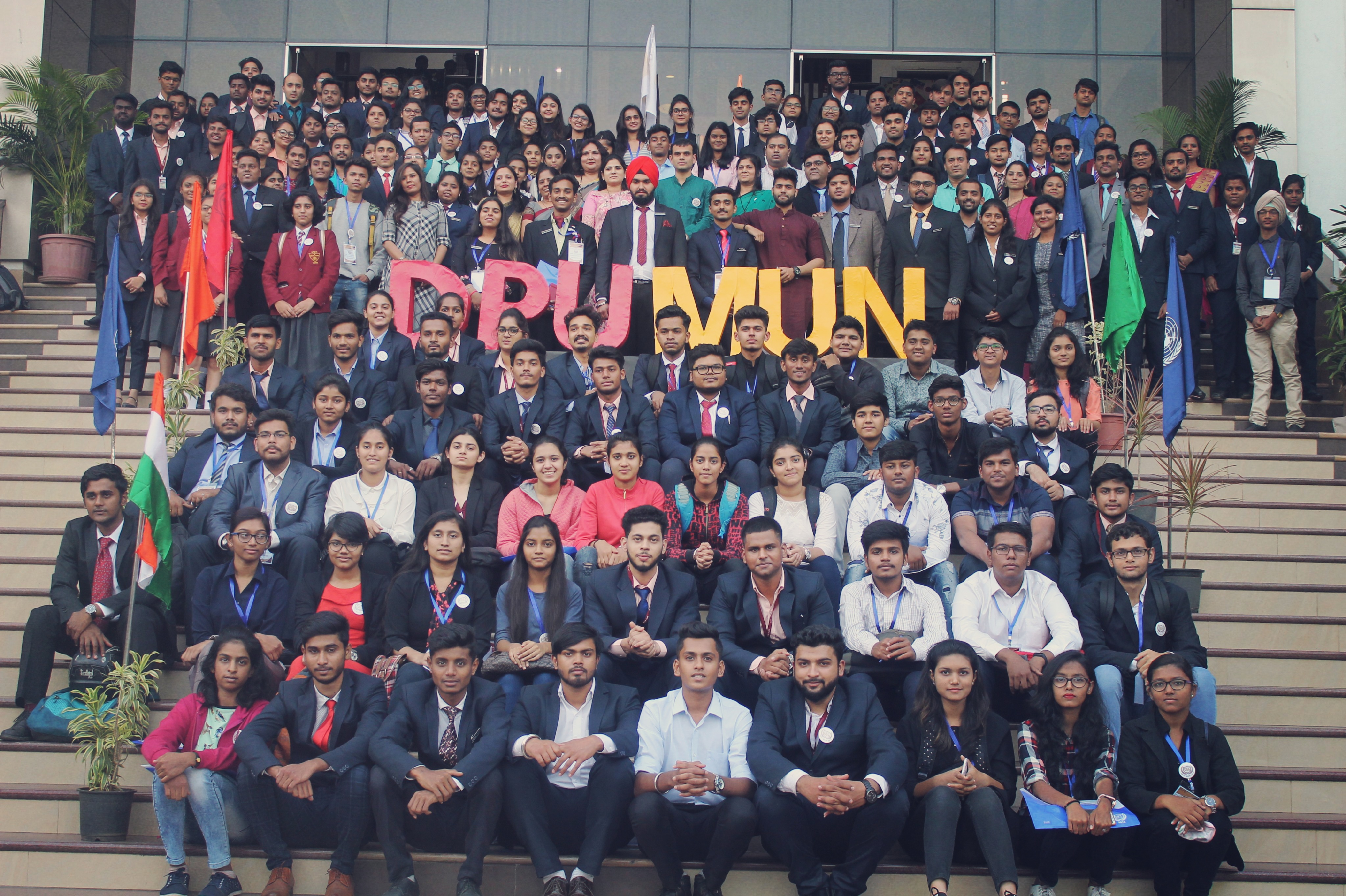 DPU-MUN was a successful event that was the result of the joint efforts of the organizing committee who worked hard for.past one month to build up such a grand venture.
Campus Times Pune is an initiative taken by some enthusiastic students of Pune to entertain the "Netizens" by providing cool and trending content online. Articles from contributors who prefer keeping their identity anonymous, are published under our authorship. You can contact us with your articles by sending them to "[email protected]"